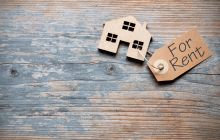 Landlords who have between six and twenty properties to their portfolio have increased their share of the market from 35% to 39%, according to the latest figures released by Paragon Bank.

At the end of 2017 there was a fall in the number of landlords who were renting out between three and five properties, falling to 24% from 26% earlier in the year. The findings show that, with property prices rising, there is a greater gulf than ever between smaller landlords and those who are big players in the rental sector.

Smaller Landlords Losing Out

Nethouseprices has been keeping a watchful eye on the rental market and the number of landlords with more than six properties on their books has been steadily growing in recent months. It is thought that big changes to the tax system have been putting smaller landlords under increasing pressure, with changes to regulations covering capital gains tax and mortgage relief leaving many with smaller portfolios feeling the pinch.

The number of landlords with more than fifty properties in their portfolio has also fallen, down from 6% to 4%. The average number of properties a landlord owns has slipped from 13.1 to 11.6, supporting the evidence that smaller landlords are losing their foothold in the rental market.

Nearly a quarter of all landlords said they had felt the need to increase rents in the past three months, with 24% saying they had been forced to pass increasing costs on to their tenants. As house prices in the UK rise and landlords find it increasingly challenging to keep pace with mortgage repayments, this looks likely to remain an issue for the foreseeable future.

Landlords also reported that more of their rental income was having to go on covering mortgage repayments. At the end of 2017 landlords paid an average of 26% of their rental income on their mortgages, but that had risen to 30% by the beginning of May 2018.

Is this a Healthy Market?

The statistics suggest that smaller landlords are having an increasingly difficult time at the moment, with the competing pressure of rising property prices in the UK and changes to tax rules making it harder for them to afford to add to their portfolios.

As smaller landlords constitute a reducing element of the property market, there is plenty of room for medium-sized landlords to move in and take over. Landlords with between six and twenty buy to let properties on their books now make up the majority in the rental sector, while those with upwards of fifty are also on the wane.

But is this a healthy situation for the rental market? Smaller landlords often have a more personal relationship with their tenants, as letting few properties means that they are better able to keep track of who is renting their property and ensuring that the standard of accommodation remains high. The risk for tenants is that landlords with a larger property portfolio can sometimes take their eye off the ball when it comes to maintenance and general upkeep.

For landlords, the risk is biting off more than they can chew. More properties in the portfolio not only means more administration but greater scope to omit something essential such as carrying out sufficiently thorough background checks before taking on new tenants or not keeping on top of maintenance and health and safety in their properties.

What Might the Future Hold for Smaller Landlords?

Smaller landlords might be losing their stake in the rental sector, but that doesn't mean they will lose out in the future. It's true that house prices in the UK are increasing, and that can mean landlords find themselves priced out of the market and unable to afford new properties to add to their books. It also means, however, that more people are turning to rented accommodation, and all will want a decent standard of accommodation at the lowest possible rental level.

If smaller landlords can maintain their properties to the highest possible standards and keep the rent low, they could attract more reliable and creditworthy tenants. Smaller landlords will have to juggle mortgage repayments with rental levels but if they strike the right balance, they could still be successful, even with larger players eating up more than their fair share of the rental market.

Is the Bubble Set to Burst?

At the moment there seems to be no let up in the rising sold house prices in the UK, so it seems improbable that this bubble will burst any time soon. It looks likely that there will be a general convergence on the middle ground when it comes to landlords increasing or decreasing their property portfolios.

In the future we will probably see the number of very large landlords decreasing and the number of landlords with modest property portfolios rising. Depending on future changes to capital gains tax, smaller landlords may continue to struggle in the coming months and their numbers may dwindle still further as more are forced to sell off properties or find themselves unable to add to their books.

For tenants this could be both good and bad news. The number of people priced out of the property market by soaring property prices has increased considerably in recent years, with more and more middle-aged and older tenants living in rented accommodation. This, coupled with low interest rates and inflation, means that landlords are having to push up rental charges. Fierce competition for the few rental properties which do come on the market means that this situation is only going to get worse over the course of the year and perhaps into the future.

For the time being, at least, it looks as though smaller landlords will continue to feel the pinch, and be forced to pass some of the financial strain on to their tenants. Nethouseprices will be following changes to the rental market in future posts, so to keep up with all the latest property news, be sure to check in with us.
You can sign up to our newsletter and join Nethouseprice's community of over 190,000 members who get regular property tips, relevant offers and news, click here http://nethouseprices.com/auth/user-register
Source: Nethouseprices 31.05.18