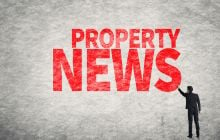 Change catalysts such as the uncertainties surrounding Brexit and the government's crackdown on buy-to-let properties are stressing the property market to an extent that it has not experienced since the financial crisis of 2008. Homeowners are lamenting a perceived fall in sold property prices, would-be buyers are complaining that the property market is still not accessible to them, and buy-to-let investors are facing a more hostile operating regime. Both homeowners and, in particular, would-be buyers may be watching the buy-to-let market with interest. A flood of buy-to-let properties onto the open market might be seen as desirable by those desperate to buy, but less helpful to those who themselves may wish to sell in the relatively near future. However, what is happening in the buy-to-let market?

The buy-to-let crackdown
Investment property has rarely been "money for old rope". Done properly and in accordance with the law, it requires a commitment to regular, ongoing maintenance and an acceptance of the time and expense associated with finding tenants, as well as the inevitable void periods when a property lies empty. Despite this, bricks and mortar has proved a highly attractive alternative to pensions and other forms of financial investment. However, the rise of austerity and the growing concern over the number of people unable to get a foothold on the bottom of the property ladder has prompted a government crackdown on buy-to-let landlords. This is leading many of them to turn their backs on traditional buy-to-let residential rentals. The combination of a new, more punitive tax regime that includes the removal of mortgage interest relief, increased stamp duty and a far more rigorous mortgage assessment process has spawned a property market that feels considerably more hostile and riskier. Statistics show that the number of new buy-to-let mortgages fell by over 5pc in January 2018, when compared to the figures from January 2017.

This is far from a total collapse of the buy-to-let market. On average, returns from investments in bricks and mortar are superior to those from the stock market. In the 20-year period between 1997 and 2017, bricks and mortar investments generated an average total return of 9.5pc. Over the same two decades, the FTSE all share index saw total returns of 6.3pc. Based on these figures and others like them, it is easy to see why property investors, particularly those who have been in the property market for a long time, are reluctant to divest themselves of all of their property interests. There is, however, a growing recognition of the importance of investment diversification, with property forming part of a larger portfolio. Moreover, increasing numbers of property investors are exploring options beyond that represented by the traditional buy-to-let residential rental.

What are these alternatives?

Holiday lets
For some time, anecdotal evidence from press reports has been suggesting that some buy-to-let investors are turning to holiday lets in place of traditional lettings. ONS statistics bear this out: in 2016-2017, the total number of holiday lets rose by 5.5pc. This is an attractive option for more than one reason. Not only are the average returns on a holiday let higher than the returns on a comparable residential rental, but demand for holiday rentals has risen alongside the geopolitical uncertainties of Brexit. The average British holidaymaker has less money to spend on holidays and overall, has a more cautious approach to discretionary spending. This tends to make UK-based holidays more attractive than their foreign counterparts. Consequently, there is a growing demand for holiday cottages and flats, especially in so-called honeypot areas such as the Lake District, the Cotswolds and Cornwall. These are areas in which locals already struggle to compete with second home owners on house prices. A further influx of property investors may not be welcomed by them due not only to the effect on sold house prices but also to the consequences on local services. Shops, schools, pubs and other community venues can all struggle to survive without regular year-round support from a permanent community.

Property funds
The Brexit referendum highlighted what many investors had long feared: the fundamentally illiquid nature and occasional opacity of property funds. Following the referendum, several UK commercial funds withheld withdrawals, to the disquiet of considerable numbers of investors. The fact that this happened ought to have surprised no-one. Property is not an asset that is easy to sell quickly and at short notice. Unfortunately, this can conflict with the promise that mutual funds make to their investors: that they will receive their cash back with only a day's notice. When, as with the Brexit vote, too many investors want their money back at the same time, this promise cannot be kept.

Property crowdfunding
This is where a group of investors purchase shares in individual properties. Short-term returns are generated from the monthly rental income, while long-term gains come from increases to the capital value of a property. Property crowdfunding makes portfolio diversification relatively simple. With a little care and thought, this enables investors to split the risk across the national property market, helping to insulate them from short and medium-term volatility in local markets.

Property stock exchange
Another opportunity for cross-sector diversification, property stock exchange platforms enable individual investors to invest from behind their computer screens. Most commonly, they are investing in commercial properties or purpose-built student accommodation.

Property investment in the UK: the future
Contrary to much of what has been written since the Brexit vote, reports of the imminent demise of the UK property market are likely to be exaggerated. Yes, there is increasing evidence from pockets of the UK that sold property prices are stagnating or even falling. And, yes, some individuals are reporting that their house valuation is lower than they were expecting but, overall, the UK remains home to a significant number of the world's prime real estate assets. High profile investments, such as Royal London Asset Management's UK real estate fund, announced in October 2017 and seeded with assets exceeding £2.7 billion, indicate that this is not a market that the professionals are ready to write off. Whether this confidence will seep down into, and bolster, the thousands of smaller investors is a matter for debate. No doubt much will depend upon each individual's personal situation and willingness to assume risk.
You can sign up to our newsletter and join Nethouseprice's community of over 190,000 members who get regular property tips, relevant offers and news, click here http://nethouseprices.com/auth/user-register
Source: Nethouseprices 13.06.18