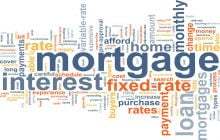 Most mortgage borrowers have been used to more stringent affordability tests since the Mortgage Market Review came into force in April 2014. For them, the flip side of these stricter rules has often been a greater variety of mortgage products and, crucially, the ability to switch to better deals. However, a recent interim report into the mortgage market highlights the predicament of a significant subset of mortgage holders: long-standing borrowers who have always stayed up-to-date with their repayments but who have never been able to switch to a better deal, even when their existing mortgages moved onto a more expensive Standard Variable Rate (SVR). This is because they took out their mortgages under earlier, less stringent rules, which did not require them to demonstrate that they would be able to meet their repayments even if interest rates rose by up to four per cent.

Remortgaging - pros and cons


Mortgage holders may look to remortgage for one of four main reasons.

1. Finances
A mortgage is a significant financial commitment and it makes sense to ensure you are paying as little as possible in interest. With the best rates usually available for short, fixed periods of time, it is common to seek to remortgage when a fixed rate or tracker rate ends, in order to avoid paying SVR rates. Equally, many people look to remortgage during a mortgage term in order to snag a better rate. Taking this option can incur hefty repayment charges and an exit fee, but even these expenses can be worthwhile when set against the potential savings.

2. Rising house prices in the UK
Individuals may decide to remortgage as a result of an increase to their home's value. Anyone who keeps an eye on house prices in the UK will have an inkling of their own property's value - and it can be sensible to have this quantified, as large increases to a home's value translate into a better loan-to-value ratio. This, in turn, can mean lower interest rates.

3. Overpayments
Some mortgage deals do not allow for overpayments. This can be an issue for someone who finds themselves with the ability to pay off a chunk of their mortgage over and above their agreed monthly repayments. A remortgage can sometimes enable this, although early repayment charges and exit fees can negate the potential saving.

4. Extra borrowing
Mortgage holders may wish to extend their borrowing for various reasons. Debt consolidation and home improvements are the two most common.

So-called "mortgage prisoners" find themselves denied the chance to move onto a cheaper rate regardless of the reason they want to do so. Their predicament is that they cannot prove they can afford to pay that cheaper rate even though they are, at the same time, being forced to make much higher repayments under an SVR. With average SVRs of 4.8 per cent, as compared to 2.6 per cent for a typical two-year fixed rate deal, an SVR could be costing almost twice as much in monthly interest payments.The Financial Conduct Authority (FCA) might now be signposting a possible route out of this trap.

FCA interim report into the mortgage market

The FCA has recently issued a report into the residential mortgage market. (Note that this report does not extend to buy-to-let mortgages). In many ways, it is reassuring reading for many holders of first-charge, residential mortgages. It confirms that existing competition in the mortgage market continues to work well for many people, enabling them to secure the best deals for their own personal circumstances. The statistics largely bear this out: of those mortgage holders who moved onto a reversion rate, more than three-quarters of them had switched to a different deal within six months. However, it also confirms what many people have been all too aware of, which is that a significant minority of customers are unable to switch away from a reversion rate, even though they are up-to-date on their payments. Most of these affected individuals took out a mortgage prior to the financial crisis of 2008. For them, the much-vaunted high levels of consumer engagement and customer choice are irrelevant. The FCA would now like to see greater assistance for this subset of people, who are believed to number around 30,000 with authorised mortgage lenders and a further 120,000 with non-regulated firms (including some previous customers of Northern Rock and Bradford & Bingley). Consequently, the FCA has identified several possible methods of fine-tuning the mortgage market to make it work better for all consumers, including "mortgage prisoners". These are:

- to assist consumers at the earliest stage to identify those mortgage products for which they qualify, and to assess and compare them accurately and efficiently
- to facilitate greater innovation in mortgage sales, including the removal of the barriers presented by the FCA's own guidance and rules
- to develop metrics with the broker sector in order to help customers to assess the strengths and weaknesses of different mortgage brokers
- to seek out new options for "mortgage prisoners". This might include an industry-wide agreement to approve new mortgage deal applications from current customers who are up-to-date with their payments, but who took out their last mortgage prior to the financial crisis.

The affordability tests were always aimed at clamping down on irresponsible lending. Their punitive effect on existing borrowers is an unhappy side-effect. Despite this, there is provision for lenders to waive affordability checks for existing customers provided they are not asking to extend their borrowing and have a good payment history. Some lenders - notably smaller ones - already do this. Most - typically the larger lenders - do not. Now, with its recent report, the FCA seems to be intimating that the situation may change.

Freeing the mortgage prisoners

With the regulator's full report only due to follow towards the end of the year, after a consultation on its interim findings and proposed remedies, individuals stuck on SVRs may wonder what the future holds. If you are one of them, in the absence of any further definitive change, you have the best chance of remortgaging if you happen to be with one of the smaller lenders. Failing that, staying with your current mortgage provider gives you at least a slim possibility of remortgaging.
You can sign up to our newsletter and join Nethouseprice's community of over 190,000 members who get regular property tips, relevant offers and news, click here http://nethouseprices.com/auth/user-register
Source: Nethouseprices 29.06.18