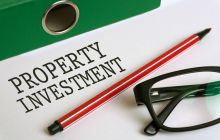 Despite recent government tax crackdowns, the buy to let market remains an attractive one for investors. For many, property is still seen as a safer and potentially more lucrative investment than pensions or other forms of savings. Low interest rates undoubtedly boost the appeal.

Before you start scanning sales particulars and sold property prices, here are eight important points to consider.

1. The best investment?
Ask yourself if you are absolutely certain that buy to let is the best use of your money. Might your funds perform better elsewhere? Fixed rate savings accounts might not be offering much at the moment, but choosing an ISA, for example, will give you a tax free income. Moreover, a buy to let property may fall in value and you will eventually need to sell in order to realise the money tied up in it.

2. Choose your tenants
No, this does not mean picking tenants before you have a property to let to them. Rather, it means deciding on the sort of tenant to whom you want to rent your property. The most common categories are students, young professionals and families. Each target market differs in its property expectations and requirements. Students usually require properties close to their educational establishment and perhaps also to good nightlife. It is worth remembering that the days of "The Young Ones" have been consigned firmly to history. Clean, comfortable and well-equipped accommodation is a must for most students. From a landlord's perspective, targeting a student market provides a constant flow of individuals looking for rental accommodation in a relatively confined area. Young professionals require a slightly different approach. Although many still wish to house share (or must do so due to financial constraints), they generally seek a higher standard of accommodation than their student counterparts. However, they may be transient and you may need to accept that you will need to find new tenants regularly. Conversely, families often wish to settle in a property long term. Attracting families may mean considering factors such as school catchment areas, garden size, access to parks and ease of parking at the property.

3. Pick your area
Your first consideration is whether you want to buy a property that is relatively local to you or whether you are looking for one in a different area - perhaps your home town or somewhere to which you plan on moving eventually. Having already chosen the type of tenant you want to attract, your choice of geographical area may already have narrowed. However, remember that managing a property outside your own local area may require the services of a management agent. You are also more likely to know the pros and cons of an area if it's your own locality. However, if you already own a property in that area (perhaps your own home), you may wish to spread your risk by investing in a property in a different place.

4. Management agent?
Choosing an external management agent to look after the property for you will reduce the day-to-day hassles of buy to let property ownership. It may also be essential if you live a long way from the property or work long or unpredictable hours, meaning that it would be difficult for you to deal with maintenance issues or anything else that might need attention. A good management agent will find and vet tenants for you, sort out inventories and deposits, and organise maintenance and end of tenancy cleaning. In return, you will pay a management fee that could represent a hefty portion of your rental yield.

5. Get out the calculator
You need to work out your likely income before committing to a purchase. This means examining sold property prices and current rents in order to assess how much you can expect to pay for a property versus how much you can rent it out for. If you need a mortgage to purchase the property, you should anticipate your lender expecting your rental income to cover at least 125% of the mortgage. On top of this, you must factor in maintenance costs, any management charges and likely void periods. Once you have done all of this, you can work out your expected rental yield.

6. Mortgages
If you need a mortgage, choose carefully. Not all providers or rates are equal - and it pays to examine what is on offer across a range of lenders. A broker may help you suss out the best deals. You'll also need to consider whether you want a fixed term mortgage or a tracker. If it's the latter, make sure your budget allows for interest rate rises.

7. HMRC
Investing in buy to let property is rarely a get rich quick scheme. You will be liable to pay several taxes on your property.

- Income tax as a percentage of your total rental income. The precise amount will depend on your income tax banding, although don't forget that the rental income from your buy to let property may be sufficient to propel you from the basic rate band to the higher rate one.
- Capital gains tax when you sell a buy to let property. It is payable on the profit you make when you sell, minus your capital gains allowance.
- Stamp duty tax. If you already own at least one other property, including your own home, you must pay the higher rate of stamp duty tax. This currently equals a 3% surcharge.

You may wish to seek professional accountancy advice before submitting your annual self-assessment tax return.

8. Interest rates
These may currently be low, but they are forecast to rise. Given that the government has already scrapped mortgage interest rate tax relief, are you also prepared to access a rate rise on your buy to let mortgage?

Your answers to the questions raised in these eight points may convince you that buy to let property investment is the way forward. Alternatively, they may suggest either that you want to seek out alternative forms of investment or that you need to fine-tune your buy to let plans. If you decide on buy to let, flexibility, excellent organisational skills, a good grasp of basic mathematics and a decent understanding of what tenants want should help ensure your property investment is a success.
You can sign up to our newsletter and join Nethouseprice's community of over 190,000 members who get regular property tips, relevant offers and news, click here http://nethouseprices.com/auth/user-register
Source: Nethouseprices 06.07.18