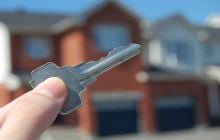 Recent news that the Supreme Court has ruled in favour of civil partnership rights for unmarried couples has cast new light onto the vexed question of cohabitation rights. This is something that many buyers, particularly first-timers, either lose sight of or never pick up on at all, as they plan a property purchase.

Common law marriage?
Many unmarried couples persist in the notion that they are protected by an institution popularly-known as "common law marriage". The fact that this institution does not actually exist in England and Wales is a myth that refuses to die. It is also a myth that jumps up to bite many people, particularly women, in the event of a relationship breakdown.

The effects of this dichotomy between myth and reality are many and varied, but are nowhere better illustrated than in the operations of the property market. Every year, substantial numbers of people in England and Wales find themselves with no rights to live in the home that they believed they held an equitable interest in. The situation is slightly different in Scotland, where, in some circumstances, cohabiting couples can be recognised in law. However, this article focuses on the situation in England and Wales. To understand both why property is affected so profoundly and how buyers (and their partners) might best protect their own interests requires a closer look at the different ways in which property can be owned.

Buying alone or together
Although some people still buy alone, with house prices in the UK being as high as they are, buying a property with another person can be a sensible way to share the increasingly heavy cost of home ownership. This is also a logical decision when that other person is your partner. In England and Wales, there are two ways in which up to four people can buy a property together. Each individual can leave their share of the property to whoever they choose in their will. In theory, they can also obtain a mortgage on their share although, in practice, most lending institutions would be reluctant to proceed with such an arrangement.

Tenancy in common
Each tenant owns their own share of the property, and these shares do not have to be equal in size. For example, it is possible for one party to own 25%, while the other party owns 75%. Unequal shares often reflect the size of the deposit each party contributed to the property's purchase. This means mortgaging a property that is owned as tenants in common usually requires a joint mortgage. Selling the property requires the agreement of all parties.

Joint tenancy
Each joint tenant has an interest over the entire property. Essentially, this means they operate as a single owner. If one dies, the other (or others) automatically inherits their share. The property can only be mortgaged with a joint mortgage following the consent of all the owners. Selling the property requires the agreement of all parties.

Married couples typically, although not always, own a property as joint tenants. Tenancy in common is a form of ownership that is most popular with relatives or friends buying together. For cohabitation partners, it provides better protection than one party owning the property alone but it may not accurately reflect the financial situation between the parties or their individual housing needs. Conversely, owning a property as joint tenants can protect cohabiting partners albeit with some significant caveats, including that:
- if one partner leaves, the other is likely to be liable for the full costs of repaying any mortgage
- in the absence of any written agreement to the contrary, each partner is usually only entitled to a half share of the property regardless of who contributed most of the initial purchase costs

The Supreme Court's ruling - what does it mean for cohabitees?
The Supreme Court ruled that the government ought to have removed the inequality of treatment between partners, both same sex and opposite sex, when the Marriage (Same Sex Couples) Act passed into law in 2013. This means that currently, legislation is necessary to introduce civil partnership for unmarried couples. Despite this, immediate change is unlikely. Parliament's schedule is crowded with Brexit-related matters and there may also be political opposition to enacting such legislation. However, it is possible that Parliament may first address the narrower field of cohabitation rights.

In the meantime, if you are a cohabiting couple looking to buy your first property, what should you think about?

An estimated 3.3 million couples currently cohabit in the UK. Many of them are unaware of exactly how vulnerable they are to becoming homeless in the event of a relationship breakdown. If you are one of them, rising house prices in the UK and the difficulties of saving for a deposit may seem to be your biggest concerns, but you should also think about how best to protect yourselves in the event of your relationship breaking down.

1. If marriage is off the cards and civil partnership is not yet an option (unless you are a same sex couple), think about how you plan to own your property. Will one of you own the property outright? Will you own the property together and, if so, will you be joint tenants or tenants in common? Tenancy in common may seem more attractive if one of you is laying down a greater share of the deposit or will be paying more of the mortgage.

2. Consider a cohabitation agreement. This will set out what each of you is entitled to if the relationship breaks down. You might want to document how much each of you contributed to the deposit, how much each of you will pay towards the mortgage, bills and property upkeep, and, if the property is sold following a relationship breakdown, what percentage of the sale proceeds each of you will receive.

3. Draw up a will. As a cohabiting couple, if you own the property as tenants in common, you will not inherit your partner's share on their death, unless this is provided for in their will.

4. Take legal advice. Specialist legal advice is essential in order to protect both parties' financial interests.
You can sign up to our newsletter and join Nethouseprice's community of over 190,000 members who get regular property tips, relevant offers and news, click here http://nethouseprices.com/auth/user-register
Source: Nethouseprices 06.07.18