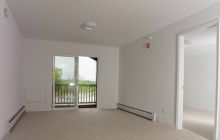 When considering what tenants looks for in a rental property, buy-to-let landlords often focus on school catchment areas, ease of access to public transport, nearby parks and recreation facilities, and restaurants and nightspots. The focus may change slightly, depending on whether a landlord is seeking to attract families, professional sharers or students but, overall, these are the amenities that a landlord is likely to have at the forefront of their mind when perusing local property prices and particulars. As anyone who has every factored any of these considerations into a property purchase knows, this can get complicated as school catchment areas shift, Ofsted reports influence the desirability of particular schools, bus and train routes change, and new restaurants are built. All of this makes future-proofing a property difficult. What might attract tenants to a house or flat one year is not guaranteed to do so in one, five or ten years' time. However, there are amenities that almost all tenants, regardless of their demographic, seek - and which lie more squarely within a landlord's control.

1. Internet
Reliable, affordable and, increasingly, fast broadband is a must for many people. Tenants who work from home, or those who simply enjoy gaming or streaming films, will not be impressed at having to wait a few days after moving into their new home before their broadband connection is set up. Landlords who ensure everything is ready to go are bound to find their properties are more popular than those of their competitors. In particular, if super fast fibre optic broadband is available, it is a fair bet that most tenants will prefer this to standard technology. In addition, many tenants will be very interested in estimated download speeds, prices and data allowances. Having this information at your fingertips - or passing it on to the lettings agency - can be invaluable during viewings.

2. Let there be light
Bright properties that benefit from plenty of natural light appeal to the greatest number of tenants. This is certainly something that can be factored into a property hunt. Indeed, the would-be landlord may notice that a premium attaches to sold property prices of homes with excellent natural lighting. Even more specifically, many tenants (like homeowners) favour window arrangements that allow a through-draft through the property, but that also benefit from double glazing for winter insulation. Although south-facing windows may seem to be a boon, they can result in a hot interior, particularly in small flats. The shrewd landlord may consider fitting shutters to obviate the worst effects of the sun, but should expect tenants to become increasingly savvy about the direction in which a rental property faces.

3. Heating, insulation and air-conditioning
After a run of surprisingly extreme weather conditions, and the promise of more in forthcoming years, many tenants will give more thought to the sort of property they rent. Central heating is a must for most - and outside of rural areas, tenants will expect this to run off the mains' gas supply. A property that relies on storage or oil heaters will straightaway fall behind in the race to attract tenants. Many tenants are also aware of the fashion for wood-burning or multi-fuel stoves. Although expensive to put in, they can be a real selling point. That said, it is important to bear in mind that many urban areas are now smokeless zones, which means that burning wood or coal is prohibited. This means that multi-fuel stoves, which can burn permissible smokeless fuels as well as wood and coal, are usually the safest bet. However, ensuring adequate heating to a property is only part of the story. Landlords must also ensure that their property retains it, if tenant turnover is not to be excessively high. Properly installed cavity wall insulation (where appropriate for the property's construction), roof insulation and well-fitted doors and windows are all crucial. At the other end of the heat spectrum, unseasonably hot summers are resulting in a rise in demand for air conditioning. Although few domestic properties have installed it, many more benefit from ceiling fans. These can be a reasonable compromise for a landlord who wants to ensure that tenants can stay cool at home even when the mercury rises.

4. Interior decoration
Most tenants realise that the majority of landlords do not allow them to redecorate. While some may not like this, others chafe at the common prohibition against doing anything that alters the fabric or structure of the property. Tenants most commonly come up against this when wanting to hang pictures or mirrors. Landlords willing to accept this may find themselves with a greater choice of potential tenants.

5. Furnishings and white goods
When it comes to furnishings and white goods, flexibility is key. Some tenants want everything provided, others want to furnish their home entirely by themselves and a third group would prefer to take a mix and match approach. Understandably, this causes consternation for landlords, who find it easier to offer either an unfurnished property or a furnished one. Moving furniture and white goods in and out in line with the wishes of a new set of tenants can be a headache in more ways than one. Not only must a landlord have somewhere to store furniture that is not currently being used, they may have to pay for the privilege. However, if they can find a way around this hurdle, once again, their pool of potential tenants will be bigger.

6. Pets
Many landlords operate a blanket "no pets" policy. Equally, many would-be tenants spend considerable time, effort and money finding properties where the landlord will permit them to have a pet. Put off by the potential for damage to the property (which can in rare cases, at a later date, be serious enough to affect sold property prices) and complaints from the neighbours, many landlords find it easier to ban pets. This is a shame, as not all pets are equal. For example, not all dogs shed fur excessively, bark constantly or dig holes in the garden, and not all cats scratch door jambs or furniture. Meanwhile, small pets, such as rabbits or guinea pigs, may often be kept happily and without incident in utility rooms and the like. There's no doubt that pets are extremely important to many people - and many are willing to pay higher deposits and agree to foot the bill for a deep clean of the property or even provide a reference for their pet if it means they are allowed to bring Fido or Tibbles to live with them.
You can sign up to our newsletter and join Nethouseprice's community of over 190,000 members who get regular property tips, relevant offers and news, click here http://nethouseprices.com/auth/user-register
Source: Nethouseprices.com 30.07.18