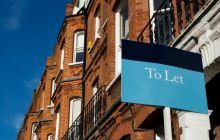 Becoming a landlord is not on the radar of many house hunters. If it was, the checklist for a perfect property might look slightly different. However, if job relocation or another unavoidable change to your personal circumstances means that you are now looking at renting out your home, do not panic. The process need not be as onerous as you fear.

What about selling the property?
Before you leap into becoming a landlord, have you ruled out selling? If you never plan to return to live in the property yourself, it may be worth speaking to a few estate agents and having the place valued. If you find out house prices, you may decide it is worth trying to sell. Of course, a stagnant or declining market may make this option less attractive and you may feel it is sensible to wait out the downturn in the hope of a future recovery in prices. Equally, if your move is only temporary and you plan to live in the property again in the future, renting can make a great deal of sense.

Preparing the property: the basics
It's easy when living in a property to put off various maintenance tasks and to ignore tired interior decor. However, as a would-be landlord, if you want to attract a good tenant, you cannot afford to let these jobs slip. Before even considering marketing your property to rent, take a good look around it. Go through each room in turn with a pen and paper and make a note of all the jobs that need doing. Perhaps the door frames need re-glossing, a floor might need sanding, a toilet handle might be tricky to flush, the shower grouting could be mouldy - you need to make a note of it all. It may help to enlist the help of a fresh pair of eyes in the form of a friend or family member who doesn't live at the property and will therefore be more attuned to quirks and glitches that you have become accustomed to. Once you have your list, it's time to get busy. If you are both competent and confident with DIY, you may be able to undertake many of the tasks yourself. If you're not, or you're pushed for time, you'll need to bring in the professionals. If you don't already have the numbers for tried and trusted tradespeople, ask friends and neighbours for recommendations or use a service such as Checkatrade. Now is not the time to find you have inadvertently hired cowboys.

Preparing the property: to decorate or not to decorate?
Aside from essential tasks such as touching up scuffed paintwork, you may want to consider repainting the entire property. This is especially important if the property has not been touched for several years or if it is decorated in a very bold or individual style. Landlords looking to appeal to the greatest number of potential tenants usually choose neutral palettes. Magnolia is considered very out of fashion, and has been replaced in the popularity stakes with pure white or soft shades of grey. Whatever colours you choose, make sure you pick a hard-wearing paint that is scuff and stain-resistant. For kitchens and bathrooms, it is also usually best to select one of the wipe-clean paints designed for use in rooms with high moisture levels and heavy traffic. As well as paint, don't forget flooring. If you already have carpets and are not in the market for replacing them, do have them steam-cleaned. If you have smallish rooms in need of re-carpeting, you can often find roll-ends at bargain prices either instore or online. Finally, don't forget window dressings in the form of curtains or blinds.

Preparing the property: kitchens and bathrooms
As with a property for sale, your kitchen and bathroom could make or break a transaction. As an accidental landlord, it is unlikely that you will wish to go to the expense of replacing either kitchen or bathroom. Luckily, a good clean and a fresh coat of paint should make most kitchens and bathrooms acceptable, provided - and this is key - all the appliances and sanitaryware are in excellent working order. If they are not, get them fixed or replace them. If you don't, you can expect a complaint from your new tenant in very short order.

Preparing the property: safety
Even though you're not a professional landlord, you must still comply with certain safety requirements. You must:
- ensure any gas equipment is installed and maintained by an engineer who is registered with Gas Safe
- ensure that a gas safety check is undertaken annually by a registered engineer, covering each flue and appliance
- give your tenant a copy of the gas safety report before they move in, or within 28 days of the report being completed
- ensure that all electrics are safe, such as light fittings and sockets
- ensure all supplied electrical appliances are safe, such as kettles and cookers
- follow all relevant safety regulations pertaining to fire risk
- provide a smoke alarm on each floor, as well as a carbon monoxide alarm in every room with a solid fuel burning appliance
- ensure tenants will have access to fire escape routes
- ensure any furnishings supplied by you are fire safe and carry the appropriate fire safe label
- provide fire alarms and fire extinguishers, if the property is an HMO - and consider doing so even if it is not.

Preparing the property: garden
Unless you are planning to supply - and pay for - a gardener, it is best to keep any garden low maintenance. If there is a lawn and you expect tenants to mow it, you'll need to supply a lawn mower.

Letting agents
You'll need to find out house prices for rent in your local area. Just as you would with a property you were planning to sell, you should contact several agents - three is the usual number - and ask them to value the property for rent. This places you under no obligation to use their services.
You can sign up to our newsletter and join Nethouseprice's community of over 190,000 members who get regular property tips, relevant offers and news, click here http://nethouseprices.com/auth/user-register
Source: Nethouseprices.com 30.07.18