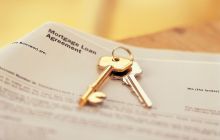 Technically, there is no difference whatsoever between a mortgage for an employed individual and one for a self-employed one. The distinction lies in how each applicant is assessed by a mortgage company and what they have to do in order to prove they can afford the repayments on the amount they want to borrow. This is why, if you are self-employed, you may well have heard horror stories about the impossible obstacles you will need to overcome in order to obtain a mortgage. However, do not despair. While it is true that obtaining a mortgage as a self-employed individual is rarely as straightforward as it can be for someone in employment, it is not impossible provided you know how to negotiate the situation to your best advantage. Before beginning the process, it is sensible to have a good idea of how much you want to borrow and over what term. This means having a rough idea of the sort of property you are looking for, local sold property prices and the current state of the market.

First things first: are you really self-employed?

Most lending institutions regard someone as self-employed if they own at least 25 per cent of a business. If this is you, you can be fairly certain you will need to clear the extra hurdles placed in the way of self-employed mortgage applicants.

What will a lender want to see from a self-employed applicant?

There are few hard and fast rules, but most lenders are willing to offer mortgages to self-employed individuals who have been trading for a minimum of three years and who also have at least two years of self-assessment forms or accounts to evidence this. It may be possible to find a lender who is willing to consider someone who has only one year of trading accounts plus projected future income, but such a lender is likely not to offer the most competitive interest rates. At the other end of the scale, some lenders may require would-be borrowers to provide a prediction of future contracts or clients. As with a mortgage for an employed individual, deposit size and the credit rating that is required will vary from lender to lender, making it important to cast around to ensure you secure the best possible deal.

Proving your income as a self-employed mortgage applicant

The requirement to prove your income in order to assure a lender that you can afford to make repayments is not an obligation imposed only on the self-employed. Employed individuals must also prove their income but, thanks to PAYE and regular standing orders into a bank account, this tends to be easier. A self-employed person may need to gather more paperwork in order to amass sufficient evidence. This is particularly so for anyone whose income is irregular or spiky - for example, someone who tends to take the majority of their earnings over the Christmas period or high summer. In the case of spiky, uneven or irregular incomes, a self-employed mortgage applicant should expect a lending institution to take an even closer interest in their spending patterns over a longer period of time than might otherwise have been the case.

What about self-certification mortgages?

The Financial Conduct Authority banned self-certification mortgages in 2011, as part of the general tightening around mortgage applications. This means that there is no longer any alternative to proving your income.

Calculating a self-employed individual's mortgage

It comes as a surprise to some self-employed mortgage applicants to learn that the amount they can borrow is calculated differently depending on their legal status. For sole traders and partnerships, lenders count only net profits as income. Applicants who work under the auspices of a limited company can often have both salary and dividends taken into account, although some lenders prefer to make the assessment on the basis of salary and the limited company's net profits.

How to improve your chances of being accepted for a mortgage

It is important to note that lenders do not set out to discriminate against self-employed mortgage applicants. That said, the generally tighter regime within which mortgage providers must now operate has led to a more risk averse mindset among many lenders. Add this to a lack of knowledge of how self-employed finances often work and it is no wonder that some self-employed applicants struggle to find a lender to offer them a mortgage. Despite this, if you can tick the various boxes, you should have access to exactly the same mortgage products as an employed person. Before applying, there are certain steps you can take to improve your chances of acceptance. It is worth

- waiting until you have been trading for at least two years
- saving for, or setting aside, sufficient money for healthy deposit
- checking your credit rating, correcting any anomalies or inaccuracies, and, where necessary, taking steps to improve it
- keeping all the paperwork, electronic records, accounts and tax returns connected to your business up to date
- considering whether you would benefit from the services of an accountant
- making sure you have enough disposable income to meet your projected mortgage repayments. Regular expenditure such as childcare will count against this, as will extraneous discretionary spending on the likes of holidays, entertainment, clothes and gym memberships.

Finally, most lenders want to see an applicant with a realistic grasp of what they can borrow. Obviously, this cannot be gauged only by what is currently on the market and at what price, or even by sold property prices, but by a sensible assessment of income and expenditure.

Brokers

Not everyone who is applying for a mortgage feels the need to use a mortgage broker. However, they can be invaluable for anyone whose circumstances are slightly out of the ordinary. As well those with poor credit ratings and older borrowers, self-employed people can benefit hugely from the services of a broker. Their insider knowledge and up-to-date experience of how lenders of all sizes approach self-employed individuals can ensure that an applicant finds the best deal on the market for their particular circumstances. Often this will not be with mainstream banks or building societies, as these are the lenders that can be the most rigid in their requirements.
You can sign up to our newsletter and join Nethouseprice's community of over 190,000 members who get regular property tips, relevant offers and news, click here http://nethouseprices.com/auth/user-register
Source: Nethouseprices.com 01.08.18