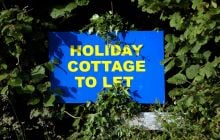 If you're one of the increasing number of landlords choosing to direct your investments towards holiday lettings, it is essential that you understand the particular health and safety considerations applicable to these properties. Failure to do so not only threatens the health and wellbeing of the property's users, but it leaves you vulnerable to legal action and risks upsetting your year-round income. Additionally, remember that well-managed, well-maintained and properly-equipped holiday rentals can achieve excellent sold property prices.

Gas and carbon monoxide safety
Tragedies involving gas appliances are still all too common. Ensuring that every gas appliance in your property is tested at least annually by a Gas Safe engineer significantly reduces the risk of a similar tragedy taking place at your property. Remember that if your property is not on the mains' gas system, but uses LPG instead, you will need an appropriately-qualified gas engineer (who must still be Gas Safe certified). The engineer will supply you with a Gas Safety Certificate. You should leave a copy of this in your holiday let's welcome folder, so that guests can see it easily.

Carbon monoxide is a silent, tasteless and odourless killer. It is the product of the incomplete burning of any sort of fuel and it kills between 30 and 50 people in the UK every year. The gas may be produced when an appliance is not maintained properly, was incorrectly fitted or when a flue becomes blocked. As well as regular servicing of gas appliances, you should ensure that every room containing a fuel-burning appliance, such as a boiler, stove (including a wood-burner) or oven, contains an appropriately-sited carbon monoxide detector. You can buy these for around £30 from most DIY stores. Make sure yours bears British Standard EN 50291 mark, and carries a British or European Kitemark. Systems that sound an alarm when gas is detected are best, although make sure it also provides a visible sign, such as a flashing light, to ensure that those who are hard of hearing are also alerted. Each alarm should be sited at least a metre away from the fuel-burning appliance. It should be positioned at approximately head - or breathing - height level, not on the ceiling. Bookcases and mantelpieces can be ideal, although it can also be fixed to the wall. You'll need to keep it away from areas of high condensation, such as in bathrooms or near stove tops, as this can affect the device's functioning. Make sure you or your property manager test the alarm at least monthly and replace it when appropriate. Most devices have a space where you can make a note of the date of purchase, so you know when to replace it.

Electrical safety
Electrical safety also requires the services of an appropriately-qualified professional. As the owner of a holiday let, you have a legal obligation to ensure that your property has an electrical safety inspection at least every five years. This must include a PAT check and an Electrical Installation Condition Report. You should keep a copy of the reports in your own records and place a second copy in the welcome folder for the benefit of the property's guests. In addition, make sure that all its electrical appliances and electrical fixtures and fittings are subjected to PAT testing on an annual basis. However, as well as this, you or your property manager should conduct a visual check every time you visit the property, especially on changeovers between guests. You should be looking out for faulty or worn wiring, sockets and plugs.

Fire safety
This is always a concern for any property. Working smoke alarms are essential. You or your property manager should check them at every changeover between guests and make a note that they are working properly. Kitchens should have heat detectors instead of smoke detectors. You must also ensure that your property has a wall-mounted fire blanket in the kitchen, sited between the door and the cooker. An annually-serviced fire extinguisher is also a very good idea. With kitchens being a common source of house fires, you may wish to give careful consideration to the sort of appliances you supply. Deep fat fryers, for example, may pose more risk than other items. Other safety precautions you can take include ensuring that all doors are free from obstruction and open inwards, supplying appropriate fire guards for log burners and open fires, and installing a sprinkler system. Conducting your own regular fire risk assessment is also a very good idea and your local fire brigade will also be able to give you more tailored advice. You may also want to seek further specialist advice if your property is wood-framed or thatched. Finally, don't forget to ensure that the furniture in the property complies with the Furniture and Furnishings (Fire Safety) Regulations 1988 and is labelled as such. This should include any second-hand furniture.

Glass doors
Make sure any glass doors or internal partitions are glazed with safety glass. You should also use safety stickers to alert guests to the presence of a glass door or partition.

Stair gates, highchairs and cots
If your property welcomes child guests, you are likely to need to include fittings and furnishings such as stair gates, highchairs and cots. You will need to keep them well-maintained, clean, free from any sharp edges and up-to-date with any relevant safety regulations. Don't forget bunk beds - these must be fitted with an appropriate ladder and, ideally, bed guards.

Water safety
Even though swimming pools, hot tubs and jacuzzis do not always boost sold property prices, holiday homes with these facilities are popular and usually easy to rent out. However, you must observe several safety considerations. Excellent maintenance is a must: pool water must be clean and clear, and the bottom of the pool must be visible at all times. Although there is no legal requirement, consider installing a fence with a lockable gate to ensure that unsupervised children cannot access a pool. Additionally, ensure a sign states that the pool is unsupervised (by a lifeguard) and that children must be supervised at all times. Make sure depth markings are accurate and add a 'no diving' sign where the water is 1.5 metres or less in depth. Finally, keep pool cleaning chemicals locked away.
You can sign up to our newsletter and join Nethouseprice's community of over 190,000 members who get regular property tips, relevant offers and news, click here http://nethouseprices.com/auth/user-register
Source: Nethouseprices 22.11.18