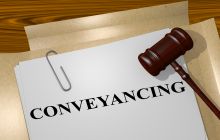 What is a property chain?

A property chain is a series of buyers and sellers who are linked by their intentions to sell or buy (or sell and buy) property to or from another member of the chain. The person at the start of a property chain is someone who is only buying, and not selling. The person at the end of the chain is a vendor who is only selling, and not buying.

Vendors and buyers do not act in isolation. Each will typically have some combination of an estate agent, a solicitor or licensed conveyancer, a surveyor and a mortgage lender involved with the process. This means that even short chains may involve dozens of people. It is the number of people potentially involved that gives the first hint of the complexities that property conveyancing can encompass.

Can you avoid getting in a property chain?

The answer to this very much depends on the property you are selling, the one you want to buy and the wider local property market. The answer may also differ depending on whether you want to buy a property while simultaneously selling another. However, there are certainly steps you can take to maximise the chance that you are either not in a chain at all or are in a short one. For example:

- If you are a first-time buyer with no chain behind you, consider looking either for a new-build home (which, by its very nature, has no upward chain) or try to find a property with a short or non-existent upward chain. This will almost certainly mean needing to be more particular about which properties you view. Look for probate sales or properties where the vendors used it as a second or holiday home.

- If you want to buy and sell at the same time, consider approaching a new-build developer. Some developers will buy your old home in part-exchange for your new property. However, if you choose this course, keep a close eye on local sold property prices to help you gauge whether you are getting a fair price for your sale.

- If you are a seller with several offers on your property, you may be able to speed up the chain by choosing a first-time buyer or other purchaser who is not in a chain.

-If you are at risk of losing the sale on your existing property due to the lack of suitable potential onward purchases, consider whether or not you could let the sale go ahead and move into rental accommodation while you look for a new property. Of course, this approach has its risks, particularly in a rising market or where you are looking in a very defined area in which properties for sale are few and far between.

- If you are at risk of losing the sale on your own property or are simply in a hurry to move (perhaps because of work, relationship breakdown, debt or school applications) because your vendor has not yet found an onward property, it may be worth asking your vendor if they will consider moving into rental accommodation.

What do you need to know if you intend to buy and sell simultaneously?

Moving out of one property and into another on the same day has undoubted attractions. However, it can also be complicated and prone to the risk of falling apart at the last moment. A good conveyancer can help you circumnavigate many of the issues and make the whole process as smooth as possible. Among other things, they will explain that:

- being in a chain means that contracts cannot be exchanged until all the buyers and sellers in the chain have completed their enquiries and confirmed a mutually satisfactory date for completion.

- exchange of contracts on your purchase will not go ahead until the searches and other enquiries on that property have received satisfactory responses.

- if you require a mortgage, exchange of contracts on your purchase cannot go ahead until all the relevant conditions imposed by your lender have been satisfied.

- the sale of your property cannot go ahead until the buyer's conveyancers confirm that they have received satisfactory responses to their searches and enquiries, and the conditions imposed by any mortgage lender are satisfied.

- completion date will not be set until contracts are exchanged. Any dates suggested prior to this should not be relied upon for the purposes of arranging movers or storage or notifying utility providers.

What are your options if a chain runs into difficulties?

This depends on the reason for the delay. Sometimes, delays stem from inefficient or slow information sharing. Assuming the problem does not originate with your own conveyancer or estate agent, you can ask your legal representative to apply appropriate pressure. This may be sufficient to remedy the problem. If the problem is due to a delay on a sale, saving the chain may depend on one party being willing to sell their property and move into rental accommodation while waiting to move into their new property. If you are under pressure to take this course of action, you can try to exchange contracts simultaneously on both your sale and purchase. Although the exchange documents will set different completion dates for each transaction, you have then protected yourself against the risk of the seller delaying further, attempting to renegotiate the price if local sold property prices rise or pulling out of the sale.

A further potential way of saving a chain, where you are under pressure to complete a purchase before a sale has gone through, can be to take out a bridging loan. However, this is a step that you should not take without serious thought. Banks are usually reluctant to offer such loans and, even where they are willing, bridging loans are very expensive, attracting interest rates far in excess of any mortgage. For this reason alone, taking out a bridging loan is generally an unwise option. If you genuinely see it as your last resort, make sure you do not do so until you have exchanged contracts and have a fixed date for completion.
You can sign up to our newsletter and join Nethouseprice's community of over 190,000 members who get regular property tips, relevant offers and news, click here http://nethouseprices.com/auth/user-register
Source: Nethouseprices 28.11.18