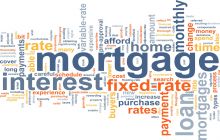 With Brexit and its economic uncertainties on the horizon, slowing or stagnating sold property prices across many areas of the country, and the suggestion that housing prices may have still further to fall, it is not surprising that many people have decided that now is not a good time to buy a first home. However, recent news that, by 2023, already stretched first-time buyers can expect to have to pay an average of £3,500 more on their mortgages every year might throw those contemplating delaying making their first step onto the housing ladder into something of a quandary: should they change their minds and take the plunge now before the cost of buying increases further? Of course, some have no choice. But to delay buying - perhaps because they have not yet saved sufficient funds for a deposit or because their employment is transient or unstable - but those that have the financial wherewithal and the employment stability ought to be asking themselves some hard questions.

The facts behind the figure

The annual figure of £3,500 that first-time buyers are being told they can expect to be facing in increased costs by 2023 comes from research conducted by nationwide estate agents, Savills. Translated to sold property prices, this equates to an average selling price of £205,000 in 2023, which would be £62,000 more than the average price paid by a first-time buyer a decade earlier in 2013. The Savills' report attributes this predicted rise to mortgage rate rises and increasing property prices. Moreover, the effect of these increases will, the report anticipates, narrow the gap between average house prices in the north and south of England. If true, this would further limit the options of those who previously might have planned to move north in search of cheaper prices when looking for their first home to buy.

The projected figure for the average price to be paid by a first-time buyer in 2023 would mean such a buyer will need to earn an average household income of £50,000 before they can hope to be approved for a mortgage. This stands in stark comparison to an average required household income of £35,400 in 2013.

Clearly, if these figures are correct, buyers must expect to have to save even larger deposits than are currently required. However, in addition to this challenge, the Savills' report suggests that they should also expect to be hit with higher mortgage repayments. Although the Bank of England base rate currently stands at 0.75 per cent, the analysts behind the Savills' report suggest it may rise to 2.75 per cent by 2023. This would result in average mortgage rates of 4.2 per cent. While this is far below the swingeing rates of the late 1980s and early 1990s, which tipped so many into negative equity and saw repossession rates soar, it would still be sufficient to stretch affordability to its limits, particularly for buyers struggling with stagnant wage growth.

Higher mortgage rates would translate into annual repayments that are many thousands of pounds higher than the current average first-time buyer's repayment figure. Savills expects an average first-time purchaser's annual mortgage repayment to more than triple from £3,500 to an eye-watering £11,500. Buyers in the capital can expect to be hit even harder, with annual repayments of up to £19,000.

Avoiding the projected mortgage repayment price rises

Buying as soon as possible may be the most obvious way of trying to insulate oneself from some of these costs. However, as already noted, this may not be possible for those still several years away from amassing a sufficient deposit or whose employment is not yet sufficiently stable. Despite this, it is sensible not to rule out buying sooner rather than later without exploring all the options. Although a requirement for large deposits has become the norm over the past few years, it is still possible for many people to obtain a mortgage at a favourable rate with only a five or ten per cent deposit.

Of course, even though buying now would obviate the requirement for a much larger deposit, it would not necessarily provide long-term protection from mortgage interest rate rises. Indeed, current homeowners with mortgages that they do not anticipate having repaid in the next four years also risk suffering from rate rises. For this latter group, locking themselves into long fixed-term mortgages (and periods of up to ten years are currently available for those with sufficient equity) before rates rise too much may be one option. However, anyone who buys after a rate rise or who finds they are not eligible for the market's best mortgage deals may decide to consider a longer-term mortgage.

The calculations in the Savills' report are based on standard 25-year mortgage terms. However, longer mortgage terms are already becoming more common. A decade ago, only one in 15 new mortgages was granted for a term of 35 years or more. Today, the same figure is one in six. Recent research found that 34 UK banks and building societies are currently offering mortgage terms of up to 40 years. That said, there are no figures available on how many mortgages with terms extending beyond 35 years have actually been granted. With the average age of obtaining a first mortgage now standing at 30, it makes sense to assume that very few mortgage providers are willing to grant mortgage terms that extend into the mortgagee's 70s. Of course, it is possible that this may change as individuals are expected to work longer as the state pension age rises.

Affordable properties: the final hurdle

The last challenge for would-be buyers seeking to avoid the worst effects of projected increases to the cost of buying a home is actually to find a suitable, affordable property. With sold property prices in many parts of the country still not returning to anywhere near in line with average salaries, this can be a real challenge. Cheaper areas continue to include pockets of northern England, the Midlands and Wales, but note that these are the places predicted to see higher property price rises over the next few years. Conversely, traditionally pricier areas including London and the south-east may see prices start to rise more gradually.
You can sign up to our newsletter and join Nethouseprice's community of over 190,000 members who get regular property tips, relevant offers and news, click here http://nethouseprices.com/auth/user-register
Source: Nethouseprices 30.11.18