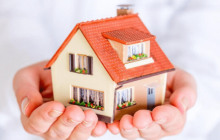 If you're a first-time buyer, you'll inevitably have lots of questions. And, unless you're in the fortunate position of being a cash buyer, many of them will doubtless relate to your mortgage. We take a look and some of the most common queries raised by first-time property purchasers across the UK, and provide some answers.

How much can I borrow?

This is often the first question would-be buyers want to know the answer to. It's understandable: press reports, office water cooler chat and anecdotal reports from friends and family all have a tendency to focus on rising sold property prices and the difficulty of ever getting a foot on the property ladder. Whether or not you can borrow enough to afford the property of your dreams depends on the affordability criteria adopted by the lender offering the mortgage. Only a few years ago, lenders determined affordability by looking at the would-be borrower's income. Most people could expect to be offered a mortgage of between three and five times their annual income. This state of affairs changed in 2014 when the then Financial Services Authority (now the Financial Conduct Authority) published the Mortgage Market Review. The upshot of this was that lenders were told to assess a would-be borrower's expenses alongside their income. Consequently, affordability assessments now consist of two parts.

The first is a check of your annual income. For most first-time buyers this will be their salary or wages but other income (such as dividends or benefits) may also count, although you will be expected to provide documentary proof. The second part of the assessment looks at your expenses. As well as day-to-day living costs, including food, utilities and travel costs, the lender will want to know about any credit card debt or other loans, child or spousal maintenance, school fees, child care costs and the like. You can also expect to have your finances "stress tested". This means that the lender will assess how well your finances - and your ability to keep repaying a mortgage - would withstand a change in circumstances. Typically this would be a rise in interest rates but might also be the birth of a child or the loss of a job. On average, if you have minimal outgoings (in other words, no or very limited debt, no school or child care fees and no child or spousal maintenance payments), you may be allowed to borrow between 4.5 and 4.75 your single or joint household income. If your expenses are higher, you can expect to be offered rather less.

Help! I've failed the affordability test

First of all, don't panic. It may be that you've asked to borrow too much and that the lender would agree to lend you a lesser amount. If it will not or if a lower amount would not allow you to buy the particular property you have your eye on, it's time to take a closer look at why your application failed. Perhaps you're carrying too much debt. Can you prioritise paying some of it off? Remember, too, that keeping your credit utilisation low will boost your overall credit score, which is an important part of any mortgage application. You'll also want to look at your spending. If you haven't already done so, now is the time to rein in frivolous and unnecessary expenditure to show lenders that you are fiscally responsible. Finally, make - and keep to - a budget. This is a clear signal that you are able to cut your coat according to your cloth and not spend money you don't have. While it can be immensely frustrating to fail an affordability test, six months subsequent hard work can often turn the situation around and mean that a subsequent application is successful.

Can I get a 100 percent mortgage?

It's only a few years ago that 100 percent mortgages were easily available - and some buyers even obtained mortgages for in excess of 100 percent of their property's value. The 2008 financial crash put paid to most of that and the vast majority of lenders expect first-time buyers to save a minimum 5 percent deposit. When sold property prices are rising this can seem like an impossible, ever-distant requirement. However, currently, with prices stagnant or even falling in many areas of the UK, first-time buyers may find themselves in a slightly better position as regards that elusive deposit. Moreover, it is still not entirely impossible to get a 100 percent mortgage. At the time of writing, in late 2018, there are still several mainstream and specialist lenders that offer mortgages for the entire cost of a property's purchase. Many of these are so-called "guarantor" or "offset" mortgages, which require someone else - typically a parent - to put up their own property or savings as surety for your mortgage. Given the potential risk involved, if you're considering this option, impartial, independent advice is a must. If you are able to save even a small sum towards a deposit, you may also want to investigate Help To Buy options, which provide Government help to assist would-be buyers with 5 percent deposits onto the property ladder.

Can I extend my mortgage beyond the 25-year norm?

While the inter-generational mortgages common in countries such as Japan have not yet gained ground here, many lenders have been looking beyond the standard 25-year mortgage term for some time now. Most now allow terms of 35 years and a few, such as Halifax and Nationwide, permit 40-year terms in certain circumstances. Of course, your age - and hence your projected working life - will be a relevant factor. In general, the younger you are, the more likely you are to be accepted for a longer than average mortgage term. However, it is not impossible to get a lender to agree to a mortgage term that extends beyond your retirement age if you are able to provide sufficient proof that you will be able to afford the repayments from your pension or other income.
You can sign up to our newsletter and join Nethouseprice's community of over 190,000 members who get regular property tips, relevant offers and news, click here http://nethouseprices.com/auth/user-register
Source: Nethouseprices.com 18.12.18