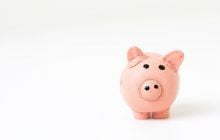 The UK personal finance market has traditionally largely been based on home ownership. People looking for a loan choose from mainstream financial products that require the loan to be secured against a property, or a charge placed on the property. However, in recent times the housing market has changed to such an extent that many people now simply cannot afford to purchase their own home.
For the first time since the 1960s, there are now more people renting in the private market than from councils, housing associations and social landlords, while the average age of a first time home buyer is now heading towards 35 years. And while many young, single professionals are renting their homes, the demographics are changing: more than 25% of tenants are married and settled, often with families. But if you're a long-term tenant, what consequences does this have for your access to credit?
Loans for tenants
Thankfully, there are plenty of financial providers out there offering tenant loans – personal loans for non-home owners. Here's a good overview of what is currently available in the marketplace. These are unsecured loans, meaning you don't need a property in order to be eligible, while criteria for lending are based on factors such as
Your credit history

Risk assessment carried out by the lender (often derived from your credit score)

Your regular income

Affordability assessment carried out by the lender
As long as you meet these criteria and can demonstrate your ability to repay the loan in full, your application should be successful without the need to provide and asset as security. What's more, you may be offered a choice of borrowing amounts up to £25K along with flexible repayment terms from 1-10 years.
These types of loans are available to anyone who is living in rented accommodation – privately owned, council or housing association owned – and it doesn't matter whether you're living with family, sharing with friends or lodging with strangers.
Clearly, as with any personal loan, the onus is on you to make sure you can make the repayments every month. Responsible household budgeting means that it is absolutely critical to make the right choice when it comes to both the loan amount and repayment term. Take all your other financial commitments into account too, so you don't end up with a situation where you've overstretched yourself financially and can't make ends meet.
Here's a handy loan repayment calculator to help you work out how much money you need to borrow and the quickest way to repay it.
Bad credit loans
Unsecured tenant loans are assessed on the basis of your credit history and your income. But even in the situation where your credit score is perhaps not as high as you would like, you may still be eligible for a personal loan as long as you can show that you have a regular income from a regular employer. In fact, making regular repayments on your tenant loan can be a great way to help rebuild your credit rating.
Another option open to those whose with a low credit score is to apply for a guarantor loan. This is another type of unsecured loan where you won't be asked to provide security via an asset such as a property.
Instead, a friend or family member is asked to guarantee the repayments you have agreed to make to pay back the loan. Your guarantor will need a good credit score, and ideally be a homeowner to get you access to the best rates. If you don't make your payments, your guarantor will step in on your behalf – essentially he carries your risk.
For people with a low credit rating, this type of loan can be a lifesaver. Not only will you have access to the money that you need, whether or not you're a long-term tenant, it's a great chance to repair your credit file and get back onto the straight and narrow.
Source: Artemis 04/01/2019