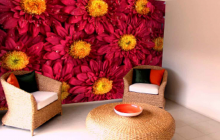 You've probably read plenty of articles and advice on how best to add value to your home. However, have you ever thought about what not to do? Whether you're hoping to sell in the near future or are hoping to improve your home's value for the purpose of remortgaging, it is well worth learning what not to do - and why.

1. Expensive, high-spec kitchens and bathrooms

Many would-be sellers plump for impressive, top of the range kitchens and bathrooms. In their minds, such new fittings are an obvious way to tempt buyers not only to put their hands in their pockets but to make higher offers. Unfortunately, most estate agents suggest that installing a new kitchen or bathroom is an easy way not to see any return on the financial outlay. Most buyers prefer to install a kitchen and bathrooms that accord with their own tastes. They may not be afraid of ripping out even newly installed fittings and may even try to deduct the cost of doing so from what they pay for the property. Moreover, if you need further convincing, the majority of estate agents agree that the cost of fitting top spec bathrooms and kitchens is rarely reflected in sold property prices.

2. Feature walls, eccentric decor, etc

By and large, estate agents tend to concur that anything other than neutral paint colours is a bad idea - at least if a seller wants to tempt as many viewers as possible through the door. Moreover, as anyone who's watched a few television property shows knows, a considerable proportion of potential buyers are deterred by anything other than the blandest, most inoffensive decor. Some cannot see past the magenta paintwork or vibrantly patterned wallpaper. Others are put off by the time and expense necessary to redecorate.

3. Swimming pools

Even properties with relatively small gardens are sometimes fitted with swimming pools. While these pools may be all well and good for half a dozen hot days in July or August, many of them lie unused for the rest of the year. Not only do they take up valuable outdoor space, they are costly to maintain (particularly if they are heated) and may require a certain amount of technical know-how. Additionally - and importantly - there is the safety concern: excellent fencing or other appropriate security precautions are necessary to ensure children and pets are kept safe. With these considerations in mind, it is no wonder that many would-be purchasers are actively deterred by the presence of a pool.

4. Jacuzzis, hot tubs and spas

Still on the subject of water, many estate agents would recommend hopeful sellers to hold off from installing the likes of a jacuzzi, hot tub or spa. With British weather being what it is, outdoor versions are not used nearly as often as the brochures suggest. As a result, the maintenance costs and cleaning efforts involved in getting an outdoor hot tub or similar ready for its occasional use can be very off-putting. Indoor fittings are rarely more popular with buyers. Unless a property is very large, the space and room taken up by a jacuzzi is likely to be utilised better in other ways.

5. Inappropriate renovations

The continuing popularity for open-plan living means that many homeowners are not averse to having a few walls knocked down. This is all well and good if their renovations are for their own benefit and they have no plans to sell the property. However, if selling is on the cards in the short or medium-term future, it is wise to consider the likely needs and preferences of a purchaser. Open-plan living often means sacrificing separate living space and may reduce the number of bedrooms available. This can be very off-putting, especially if a property otherwise might have appealed to the family market. Equally, a renovation that is not in keeping with the period or original design features of a property may reduce its appeal to prospective purchasers. For example, a faux-Georgian renovation of a 1960s home may be an idea to approach with caution. Similarly, it usually pays not to be too cavalier when it comes to stripping out a property's original features. The presence of original fireplaces, architraves, ceiling roses and the like often boost sold property prices. If original features are missing or damaged, it can be worthwhile to go to the time, trouble and expense of renovating them sympathetically or sourcing appropriate replacements from the same era. Windows - and the modern demand for double or even triple glazing - can be a particular sticking point. However, even if the initial outlay is higher than alternatives, a property's market value may best be preserved by fitting it with sympathetic replicas.

Reading the list of what not to do to your home prior to selling may leave you wondering if there's anything you can do to add value to it. The short answer is "yes". Even better, some of these things cost little more than time and effort. Here are five to consider.

1. Decluttering

Anyone who watches property shows will know that many viewers struggle to see past someone else's personal effects. You can make their job easier by decluttering. As an added bonus, this will also make your home seem more spacious and equipped with sufficient storage.

2. A fresh coat of neutral paint

Even if your tastes run to the vibrant or the flamboyant, painting over your yellow hallway with a cool white or substituting soft shades of grey for bold wallpaper in a living room can reap dividends when it comes to appealing to buyers. True, your new paintwork may not be exactly to their tastes but most viewers are more likely to regard it as a "walk in" property if no immediate decoration is needed. Using neutral paints also makes it easier for a buyer to put their own stamp on a property with soft furnishings, artwork and the like.

3. Energy efficiency measures

Energy efficiency improvements, such as insulations and appropriate glazing, can boost a property's selling price as well as helping the environment.

4. Extensions

Boosting a property's living space via a well-planned extension will not come cheap but may pay for itself when the home is sold. However, the additional space should have a clearly defined function, such as a utility room.

5. Ensuite bathrooms

Although there is a move against shoehorning in a bathroom for every bedroom, a thoughtfully-designed ensuite for a master or guest bedroom is usually a selling point.
You can sign up to our newsletter and join Nethouseprice's community of over 190,000 members who get regular property tips, relevant offers and news, click here http://nethouseprices.com/auth/user-register
Source: Nethouseprices.com 16.01.19