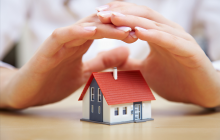 Landlord insurance can be something of a minefield for the new buy-to-let investor, both in terms of what a good policy should cover and which provider to use.

A landlord insurance policy protects the landlord from any damages incurred as a consequence of letting the property. A basic policy is two-pronged, covering the building itself and any of the landlord's own contents with which the property is furnished. The tenant must take out their own contents insurance policy to insure their personal belongings.

The best landlord insurance policies also provide other benefits, including:

- cover for vandalism or malicious damage committed by the tenants;
- alternative accommodation cover should the tenants need rehousing following a fire, flood or similar; and
- legal expenses cover.

Landlord insurance is not a legal obligation. Consequently, it is sometimes overlooked at least in the initial stages of purchasing a buy-to-let property. However, its importance should not be underestimated. Unlike many other aspects of the property purchasing process, the costs of insurance are not easily discernible from, for example, sold property prices or property particulars. However, cheap properties may sometimes incur steep insurance premiums so it pays to investigate potential policy costs before signing on the dotted line and seeing a new investment property join the listings of local sold property prices. Fortunately, as with domestic home insurance, most providers will offer estimated policy costs before the property changes hands.

In a closer look at some of the current market leaders for landlord insurance, we take a closer look at what a good policy might include and which providers to consider turning to first. Some are household names, others are not. All have a reputation for excellence, although the differences in the policies they offer are well worth investigating further.

Market leaders in landlord insurance

1. Alan Boswell - Landlords Property Owners

A broker, rather than an insurance company, Alan Boswell is a group of companies with a 35-year history of providing specialist insurance broking and risk management services. Two times winner of the Service Supplier of the Year at the Landlord and Lettings Awards, it really values its customer service, priding itself on an in-depth understanding of the commercial realities of buy-to-let landlords and of how this translates into insurance needs. Looking at each landlord individually, it provides advice on what would constitute the right insurance for that customer to cover and protect their investment. It does this by scouring the market to compare all available suitable quotes for landlord insurance and presenting them in an easy-to-understand format that highlights the cheapest options. Users rate it both for its high levels of customer service and the fact that it provides property owners liability cover of £5 million, which compares very favourably to the industry standard of £2 million. Feefo reviewers give Alan Boswell 4.8 stars out of a possible 5.

2. Direct Line for Business - Landlord Insurance

Winner of the What Mortgage Best Landlord Insurance Provider award, Direct Line is that relatively rare beast in the landlord insurance market: a big name provider that scores highly in user reviews (on Feefo, Trustpilot and others) and whose work has been recognised by industry accolades. Around 250,000 landlords have chosen a Direct Line policy. Some, perhaps, were tempted by the company's promise to beat the quote or renewal premium of any other insurer. Others appreciate its specialist claim handlers, high levels of standard cover, the option to add new properties to the same policy at any time, and the multi-property discount.

3. Simple Landlords Insurance - Landlords Insurance

Another name that might not be familiar to those new to the landlord insurance market, Simple Landlords Insurance is another award-winning company that offers quotes starting from as low as £112.69 per annum. Among other attractions, the company promises account managers for portfolio-holders, a range of optional extras to enable each policy-holder to build a tailored policy, and particular expertise in insuring risk-prone or unusual properties.

4. More Than Business - Landlords Insurance

Promising landlord insurance from only £11 per month, More Than Business is another provider that makes a feature of allowing landlords to build the policy that best suits their needs. It offers 24/7 access to legal, health and safety, and advice helplines, a 15 percent multi-property discount, a range of additional cover options, and £5 million public liability cover as standard.

5. Saga - Landlord Insurance

Offering excellent cover for the over-50s, Saga's landlord insurance policies include accidental damage and legal expenses as standard. Particular features include a 10 percent multi-property discount, optional rent guarantee cover, alternative accommodation cover, and variable levels of contents insurance. Royal & Sun Alliance Insurance plc provides the cover.

The five providers above represent only a fraction of the market - and the market changes all the time. It is always sensible to conduct thorough research before choosing a provider and a policy. It is also sensible to watch out for several hidden stumbling blocks. In particular:

Beware....

mainstream "big name" insurance companies that do not provide cover for damage caused by tenants or theft committed by tenants. Currently, both Endsleigh and British Gas Landlords Insurance fall into this category. In a similar vein, many landlord policies demand extra for coverage of:

- malicious damage of the property or its fixtures and fittings by the tenant;
- loss or damage to the building and/or its contents;
- loss of rent;
- unauthorised use of utilities, i.e. gas, electricity or water; and
- white goods, such as washing machine, dishwasher, fridges and freezers.

Make sure....

the chosen policy provides adequate coverage for void periods. Standard landlord insurance policies only permit a property to be left vacant for 30 days. While, in most circumstances, this will be adequate, there may sometimes be situations where a property in unavoidably empty. Sometimes this happens if a new tenant cannot be found and sometimes it is because of work being carried out in between tenancies. Whatever the reason, although it may be tempting to skimp on insurance, it is not worth the financial risk.

Check....

if a policy offers instant payout in the event of a claim. Many landlords depend on cash flow and an impending insurance claim can cause real problems. Many insurance companies expect claimants to wait some weeks before receiving a payout.

Finally....

don't forget to ask fellow landlords for recommendations.
You can sign up to our newsletter and join Nethouseprice's community of over 190,000 members who get regular property tips, relevant offers and news, click here http://nethouseprices.com/auth/user-register
Source: Nethouseprices.com 28.01.19