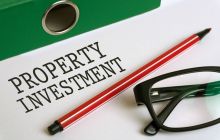 Active in the market for more than 25 years, Rettie & Co knows a thing or two about Scottish property hotspots. The company, which has offices in Edinburgh, Glasgow and south of the border, in Newcastle, marked the beginning of 2019 with an optimistic analysis of trends for the forthcoming year. Using the company's predictions as a starting point, we take a closer look at the picture in four Scottish cities: Edinburgh, Glasgow, Dundee and Aberdeen.

The rise and rise of Edinburgh

It's sometime since Scotland's capital could have been described as being lacklustre in terms of its property market in general and its sold property prices in particular. With a predicted growth rate of 3.5 per cent, Rettie & Co certainly makes no suggestion that this is to change in 2019. Cynics may cast doubt on the figure, comparing it to the official one of 3.1 per cent from Registers of Scotland. However, Rettie & Co point out that Edinburgh has a number of key attributes that give it an edge in the property price stakes.

Location: There's no doubt about it: Edinburgh is a popular place to live. Regularly ranked high in polls identifying the world's most appealing - and liveable - cities, it owes much to its far-reaching history, impressive architecture and thriving cultural and sporting traditions. Its popularity is evident not only in press column inches or even in the demand for owner-occupied homes but also in the number - and quality - of rental properties.

Demand: In common with most other sizeable cities, no one demographic predominates in Edinburgh. Students, young professionals just starting out in their careers, families and retired people are just some of those who choose to make the city their temporary or permanent home. It is the sheer diversity of the groups looking for homes in Edinburgh that makes the city so appealing to investors.

Buy To Rent: With average rents that were already growing at around 6 per cent per annum, 2018 saw average rental values reach new heights across Edinburgh. In total, 25 per cent of all Edinburgh households meet their housing needs courtesy of the private rental sector, and this figure rises to around 66 per cent for younger people. Of course, with rent rises that are far exceeding both inflation and average wage increases, many of these households find themselves struggling to pay the rents demanded by the private rental sector. Consequently, while some investors remain content to focus on existing investments, others see new opportunities in the housing needs of those with less flexible budgets. Both investors and would-be renters alike are turning towards Build to Rent (BTR). Long popular elsewhere in the world, BTR schemes involve developers and investors funding purpose-built private rented units that are aimed at those who find themselves unable to afford most quality rental properties but yet do not qualify for social housing.

Currently, there are approximately 700 BTR units in operation across the whole of Scotland. However, with 5,500 more in the planning pipeline, BTR could soon be making a real impact on the rental market. And the impact goes beyond providing affordable homes for those currently priced out of the rental market: Homes for Scotland estimates that each new house built anywhere in Scotland is a catalyst for the creation of up to four jobs. In a time of considerable political uncertainty (thanks to Brexit and, in some quarters, ongoing campaigning for a second referendum on Scottish independence), this is no small matter.

Airbnb: The cause of considerable grumbling among many investors across the UK, Edinburgh is now doing its best to curb the activities of Airbnb landlords. Edinburgh Council has approached the Scottish Government to ask for new powers to enable it to regulate this particular aspect of the lettings industry. It is doing so not only for the benefit of investors but also in response to concerns from renters. Many of them have reported a diminishing stock of longer-term rental properties in certain areas of the city as landlords turn instead towards short-term, higher yielding Airbnb lets.


New investment opportunities in Glasgow

48 miles west from Edinburgh, Glasgow is benefitting from several new property investment opportunities. These include the granting of planning permission on two large BTR schemes. Additionally, a new business hub for Barclays has been described as 'a significant statement of intent for Glasgow'. When completed, the hub, on Clyde Place, will enable Barclays to double its current Scottish workforce and will be the business base of around 2,500 staff members. Many of those employees will relocate from elsewhere. However, the £12.75 million grant provided by Scottish Enterprise towards the funding of the project includes a condition that a minimum of 341 posts must be made available to individuals with a disability or who are disadvantaged in some other way.

Dundee

A new entrant at number 15 on National Geographic's 2019 list of "must visit" places across the whole world, the opening of the V&A in Dundee has boosted the city's profile both nationally and internationally. It also benefits from being one of the most affordable Scottish cities for first-time buyers. While it currently remains very much a buyer's market, the arrival of the V&A is a clear sign that matters may be changing. This, together with a city-wide investment programme, makes a future property price spike likely. As a result, now could be an excellent time for property investors to consider their next step.

Aberdeen

The oil price crash of 2014 heralded tough times in the Aberdeen property market. Average sold property prices dropped by 20 per cent, while residential transactions fell by 31 per cent annually. The picture was not a great deal cheerier for investors as oil companies laid off staff and many workers left to look for employment opportunities elsewhere. 2018 saw a degree of stabilisation in world oil prices, which has benefitted the Aberdeen property market. Residential sales are now showing early signs of recovery. The lettings market has further to go. This is partly due to the city's heavy reliance on the oil and gas industry (although moves are afoot to encourage greater diversification) and partly as a consequence of a noticeable lack of quality rental accommodation. It is this latter point that may offer an opportunity for the canny investor.
You can sign up to our newsletter and join Nethouseprice's community of over 190,000 members who get regular property tips, relevant offers and news, click here http://nethouseprices.com/auth/user-register
Source: Nethouseprices 31.01.19