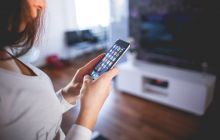 Let's start with a question; who among us hasn't dreamed of building a great and capacious entertainment system in the home?
However, this is far easier said than done, as budgetary and space restrictions can hinder your plans or leave you with an underwhelming system that fails to deliver good value for your hard-earned cash.
In this article, we'll provide a brief guide to building a great entertainment system in your home, while paying attention to the smaller details that can make a significant difference.
Understand what you need from a Home Entertainment System
There are several components that combine to make a functional home entertainment system, some which of obvious and others that are less well-known.
A high-definition television will top this list (we'll have a little more on this below), but you'll also need to invest in speakers, a sound bar and a receiver that handles all the video and audio requirements for your entertainment system.
Beyond this, you'll also need to ensure that you have all the necessary cables and assemblies. Even in an age of wireless connectivity, you'll probably need a range of HDMI and audio video cables to create a fully functional entertainment centre, with outlets like RS Components boasting a diverse range at present.
Make your TV the Focal Point of your System
When creating an entertainment system from scratch, the chances are that you'll want to buy a brand-new HD television.
While you'll need to select a model that sits within your budget and reflects the frequency with which you intend to use the system, you should commit to making the television the focal point of your entertainment space and organising the layout of the room around it.
It's also important that you carefully select the size of your HDTV, as purchases are often made based on ego and a desire to buy a model with the largest possible display.
Instead, you should buy a TV that suits the size of your space and the estimated viewing distance, as this will optimise the functionality of your entertainment system and enhance your overall experience.
Upgrade your Power
When creating a brand-new entertainment system, you may want to take out the opportunity to remove your old power strips and upgrade these with bigger and more capacious products.
This will not only upgrade your power capacity, but it also creates space in which you can integrate new gadgets and innovations in the future.
When installing new power strips, it may also be worth distinguishing between the devices that are always on and those that are used sporadically.
This way, you can conserve energy wherever possible and ultimately reduce the cost of your monthly energy bills.
Source: Webevents 12/02/2019