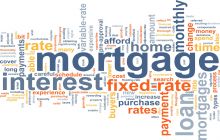 With more than 90 buy-to-let lenders currently operating in the UK property marketplace, narrowing down a provider and a mortgage package has rarely been simple. To add to the complexity, there are several different types of mortgage that are potentially available to the investor:

1. Tracker mortgages
Tracker mortgages charge an interest rate that the lender sets and that is pegged at a particular percentage above the Bank of England's base rate. As the base rate can - and does - vary, so too can the cost of a tracker mortgage during the lifetime of the policy. This makes tracker mortgages potentially better suited to individuals with a flexible attitude to risk and the financial ability to absorb an increased cost.

2. Discounted variable mortgages
Lenders can set their own standard variable interest rate (SVR). They can then offer a discounted variable mortgage rate that is pegged at a particular percentage point below the SVR. For example, a discounted variable mortgage rate that is 1 per cent below the SVR. In that situation, an SVR of 4 per cent would equate to a discounted variable mortgage rate of 3 per cent, but if the SVR rose to 5 per cent, the discounted variable mortgage rate would rise to 4 per cent. Most discounted variable mortgages are offered for a fixed term - and two years is the market average. When this term expires, the borrower moves up onto the lender's standard variable rate.

3. Fixed term mortgages
Fixed term mortgages have the great advantage of offering a degree of certainty to the borrower with regards to the cost of their borrowings over a fixed period of time. Fixed term mortgages are fixed for a set period of time, which is usually two, three or five years. A few providers also offer ten year fixes, although early repayment charges may mean that landlords worry that they are sacrificing flexibility for security. The exact interest rate applicable to any fixed term mortgage depends on what the mortgage provider decides to offer at the time the loan is taken out. As with discounted variable rate mortgages, at the end of a fixed-rate deal, the borrower moves onto the lender's SVR, unless they have already secured a new package.

What are the most popular mortgage packages for buy-to-let borrowers?
Research from Property Master, the online mortgage broker, suggests that more buy-to-let borrowers than ever before are choosing five year fixed rate deals. This may represent borrowers' attempts to find a balance between their worries over an uncertain economy (and, in particular, the prospect of further interest rate rises) and their desire not to lose the flexibility inherent in many investors' mind-sets by locking themselves into a long policy that may have substantial early repayment charges. Property Master's own algorithms suggest that the average five year fixed rate buy-to-let mortgage is currently declining in cost, by up to £24 per month. To put it another way, back in October last year, the interest rate attaching to five year fixes for buy-to-let borrowers dropped to a record average low of 3.4 per cent. While this doesn't match the most competitive interest rates that are available on residential five year fixed rate deals, it's a tempting offer for many landlords, especially those who have no immediate plans to sell up.

As already indicated earlier in this article, in addition to better deals on five year fixed-rate buy-to-let mortgage deals, early signs are that the number of ten year fixed rate buy-to-let mortgages is set to rise. At the moment, the numbers of providers and products are relatively sparse but, as the market opens up, competition is likely to increase. This may exacerbate the trend (currently prompted by small rises to the Bank of England base rate) for two year fixed rate buy-to-let deals to rise in cost. Mindful of the effect of these rises on mortgage-holders, many lenders are attempting to attract new custom by measures such as the offering of cash back on buy-to-let mortgages. In November 2018, research by Moneyfacts suggested 444 providers were offering cash-back, compared to 291 only twelve months earlier.

Getting approval for finance as a buy-to-let landlord
Autumn 2017 saw the introduction of changes to the affordability tests for buy-to-let landlords. As a result, many landlords then found that prospective lenders were setting far steeper interest cover ratios - 145 per cent and beyond being common. However, 16 months on, some lenders have started to drop their interest cover ratios. For example, Tipton & Coseley recently announced new levels of 130 per cent for higher-rate taxpayers and 125 per cent for basic-rate taxpayers. It will be interesting to see how many other lenders follow their example.

Membership of an an approved Client Money Protection (CMP) scheme.
Although not strictly linked to buy-to-let mortgages, the forthcoming compulsory implementation of the CMP scheme may influence a landlord's risk perception for their overall investment. Scheduled to be be obligatory by April 2019, the aim behind the CMP scheme is to ensure that all landlords have protection in the event that a letting agent goes out of business and takes a tenant's rent with it. However, landlords should be aware that the money repayable under the CMP scheme is capped and may not cover the full value of rent paid to a letting agent. As a result, landlords with large portfolios may want to use a number of different agents to manage their properties.

Professional advice
It is almost always worth taking independent professional advice if you are thinking of remortgaging an existing buy-to-let property or of taking out a first mortgage on a new property. This can help you find the best possible product, bearing in mind your financial position, local sold property prices and the wider economic situation.

Brexit
It's not even the elephant in the room. For many people, investors included, Brexit is a major topic of conversation and concern. For some time, it's been blamed for stagnating sold property prices and a reduction in the number of serious buyers, but it is now also forcing investors to consider the leveraging of their property holdings. Cautious professional advice from the likes of the National Landlord's Association suggests that the landlords most likely to steer a relatively calm course through these uncertain waters are those with "well-capitalised" and "established" existing portfolios. Those more reliant on finance perhaps have more reason to be concerned although, as ever, much depends on an individual's own appetite for risk and ability to withstand financial shocks.
You can sign up to our newsletter and join Nethouseprice's community of over 190,000 members who get regular property tips, relevant offers and news, click here http://nethouseprices.com/auth/user-register
Source: Nethouseprices 13.02.19