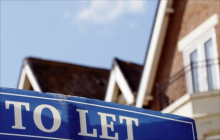 If you're a buy-to-let investor - or thinking about joining their ranks - there's a lot to think about when it comes to buying a new property. Location, cost and mortgages all usually feature highly. However, more fundamentally, it can be hard to decide what sort of property offers the best potential return on your investment. Here are a few points to consider before making a new investment.

Rental yield or capital gain?

Investors looking for short or medium-term gains may choose to focus on rental yield. This is what determines the return on your investment relative to the property's cost. Conversely, capital gains refer to longer-term gains in a property's value - and this will be the focus of investors who are not looking to realise a short or medium-term income stream from a property. Of course, some investors want to try and balance the two, choosing a property that offers the prospect both of a decent rental yield and good capital gain.

Buying a property for both rental yield and capital growth

In many ways, this is the $64,000 question: is it even possible? The answer is a cautious "yes", with the caveat that doing so requires considerable knowledge both of the market and of likely future trends, as well as a certain amount of confidence. A good place to start might be the annual buy-to-let index produced by LendInvest. Drawn up using data from Zoopla and the Land Registry, the index ranks postcodes across England and Wales according to metrics obtained from average rental yields, capital gains, rental prices and rises, and the number of transactions. Although Colchester heads the table, it is the north-west and the Midlands that are the real stars of the show. Stockport, Manchester, Birmingham, Coventry and Wolverhampton all feature. A little further south, so too does Peterborough. Canterbury, Enfield and Luton also appear in the table.

Buying a property for rental yield

There is a perception that Houses of Multiple Occupation (HMOs) offer one of the best prospects for rental yield on the lettings' markets. This view is supported by research findings from Mortgages for Business, which demonstrate that the highest rental yields - an average of 8.9 per cent - accrue from properties rented out to three or more unrelated tenants. Next on the list come multi-units (often blocks of flats), with average yields of 8.1 per cent.

As enticing as these percentages appear, they can be difficult to attain. Recent tightening of the law around HMOs makes getting an HMO licence a tricky - and often unattractive - path to take. Meanwhile, the purchase of a multi-unit is often restricted to cash buyers as many mortgage lenders will not lend on these properties. What, then, are the alternatives if your focus is firmly fixed on maximising rental yield?

Your best bet is to look at three factors:

1. Houses vs Flats

2. Number of bedrooms

3. Location

For one bedroom properties, flats offer a greater rental yield: 4.95 per cent, as opposed to 4.08 per cent for a house (figures from Upad). However, for properties with more than one bedroom, it is houses that promise the greater rental yield, and it is two bedroom houses that offer the best returns (5.30 per cent). With houses, average rental yields then drop slowly with each additional bedroom. The picture is a little different for flats: although average yields for three and four bedroom properties show a downward trend, there is a spike for five bedroom flats.

Whether you choose a house or a flat for your investment property, location is always key. This means more than picking an area of the country with an acceptable trend to its sold property prices; it means looking closely at available local services (schools, employment opportunities, transport links, retail and leisure facilities, etc) and at any prospective plans to alter them - whether for better or worse. If your intended demographic includes families with school-age children, you'll need to pay particular attention to school catchments and Ofsted reports. Be aware that some areas in large cities, such as London, are effectively catchment "black holes", from which it is impossible to get a place at a local school. Families will almost certainly be aware of this and, wherever possible, will bypass your property for one in a different area. Similarly, if you are looking to buy a property in an area with one or two large local employers, keep an eye out for reports indicating anticipated redundancies or business expansion as this may impact your pool of prospective tenants.

Overall, according to the data from LendInvest, it is still the south-east of England that offers the best rental yields. However, parts of the north and, in particular, Harrogate, Bolton and Leeds, also perform well.


Buying a property for capital growth

Investors choosing to buy for anticipated capital growth must look at slightly different factors. Examining data obtained from online sources tracking sold property prices is an excellent way of pinpointing those properties that have experienced the greatest increases in capital value over the past few years. To get the greatest benefit and the most accurate results from this exercise, it is necessary to look at capital price rises over both the short and long term. Although this exercise cannot predict the future with certainty, it is a useful indication of possible price progress. Overall, the available data suggests that it is terraced houses that offer the greatest potential for capital growth - and this is so whether an investor intends to sell up in five years or twenty. Meanwhile, detached houses, which are so often seen as the pinnacle of a homeowner's attainment, offer reasonable capital returns over five years but much less stellar gains in the longer term.

Currently, LendInvest suggests that investors seeking to maximise future capital growth might do well to target Canterbury, Sutton, Coventry, Stockport and Stevenage, all of which offer capital gains in excess of six per cent.
You can sign up to our newsletter and join Nethouseprice's community of over 190,000 members who get regular property tips, relevant offers and news, click here http://nethouseprices.com/auth/user-register
Source: Nethouseprices.com 19.02.19