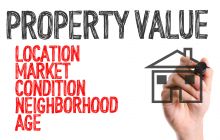 Most estate agents and property investors are familiar with them: tricky properties that, for a variety of reasons, fail to attract a buyer on the open market. If your house or flat is one of them, you'll want to do everything possible to secure that sale.

First step: presenting your property in the right way

If your property isn't attracting the right sort of interest (or any interest), don't immediately assume that it's a lost cause. Have you worked your way through the following list?

1. Check your property's kerb appeal - because there's only one chance to make a first impression. Where necessary, clean and paint the front door and window frames, jet wash the path or drive, move wheelie bins out of sight, and make sure the garden is tidy. To go one step better, remember that carefully-tended foliage and flowers can go a long way towards making even the plainest property look appealing. Finally, if the property is unoccupied, keep an eye out for junk mail sticking out of the letterbox.

2. Ask yourself how it feels to step through the front door. Is the hallway cluttered? What's the flooring like? Can you smell anything? Be particularly wary of pet odours, damp and fresh paint smells. Yes, you read the last point right: some buyers assume fresh paint is hiding damp, mould or worse.

3. Can you see through the windows? Sparkling clean windows are a must - and so much the better if they're well-dressed with blinds, curtains or shutters.

4. Is the property in a good state of repair? Chances are that you've either fixed anything major or have accounted for the work in the asking price, but what about all those tiny glitches that you've been meaning to get around to fixing? They include the dodgy flush on the downstairs loo that you've been promising yourself you'd mend ever since you moved into the property, the small patch of black mould in the shower grouting, and the cracked tile in the kitchen. Taken individually, a small defect can seem trivial, but add enough of them together and you risk putting off buyers.

5. Have you depersonalised and decluttered? Remember that not everyone will be able to visualise themselves living in the property if, for example, your childhood collection of Cabbage Patch dolls is swamping the spare room or the walls of your living room resemble a portrait photographer's portfolio.

6. Is the place clean? Is it really clean? Some sellers like to hire a cleaning company to do a one-off deep clean to make sure nothing is missed.

7. Are the property particulars accurate? Do they include a floor plan - and does the floor plan list room dimensions? Many buyers report that they are immediately deterred from viewing if a listing does not include a floor plan.

8. Do the photographs that accompany the listing show the property at its best? A great deal can go wrong with photographs: they may be underexposed, overexposed or fail to show all the rooms in the property (and you can be sure that buyers will be suspicious as to why there's no photograph of the bathroom or bedroom). Equally, they might be taken from the wrong angle or using a lens that distorts the shape of the rooms. And don't forget to check which photograph appears first: if it's not the front of the property, buyers will wonder why.

9. If the property is on a busy road or close to a lively pub, you can't hide the fact and you shouldn't try to excuse it. Instead, think about how you can use its location to appeal to particular buyers: for instance, a busy road suggests that the property might be well-located for transport links and a lively pub could suit younger people keen to have a good social life close to home.

Second step: think about dropping the price

It may stick in the throat, but sold property prices are not always a realistic guide to what you can expect to realise for your home. A small price drop may bring your property within reach of a whole new segment of searchers - and one of them may be the buyer you are looking for.

Third step: considering selling through an auction house

Property auctions may seem daunting to anyone unfamiliar with them, but they can prove a godsend to the would-be seller of a property that's not attracting interest on the open market. If you're nervous about putting your property in for auction, it may help to get to grips with the nuts and bolts of the process - and its advantages. For example:

1. Auctioneers are specialists in their job. In other words, getting buyers to part with their money is what they excel at.

2. If you're in a hurry to sell, an auction is usually the quickest route to completion. Four weeks is not an impossible timescale, although most auction houses do like to allow around a month for pre-auction marketing.

3. Some auction houses will accept properties into their catalogue only 2 weeks before auction, although they will usually warn you that you'll need to agree to a lower guide price in order to drum up interest.

4. You don't need to worry about being forced to sell the property for less than you're willing to accept. You'll agree a reserve price prior to the auction. This is kept confidential between you and the auction house, and it represents the figure below which the auctioneer is not able to sell the property.

5. Selling at auction does not automatically mean that you will receive less for the property than through an estate agent. For example, small-scale developers often frequent auctions to look for properties in need of refurbishment or suitable for extension. Equally, property investors and buy-to-let landlords may attend in the hope of snagging an already tenanted property - and competition between bidders can drive prices up considerably.

6. For the trickiest properties, including those that are unmortgageable, suffer from Japanese knotweed, have a very short lease or a history of sales falling through, auctions can succeed where estate agents have not. The sale price may not set lists of sold property prices on fire but, sometimes, any sale is better than no sale.
You can sign up to our newsletter and join Nethouseprice's community of over 190,000 members who get regular property tips, relevant offers and news, click here http://nethouseprices.com/auth/user-register
Source: Nethouseprices 28.02.19