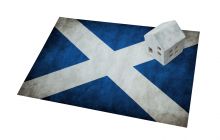 Conveyancers in Scotland play a more central role in property transactions than their counterparts in England and Wales. As many Scottish conveyancers play a dual function and also work as estate agents, their role in transactions begins very early, particularly from the seller's perspective.

Conveyancing for sellers

SPC Scotland
Sellers looking to choose an estate agency that also operates as a conveyancing firm should consider choosing an agency that is also a member of Solicitors and Property Centres (SPC Scotland). SPC Scotland is a cohesive group of solicitor property centres across Scotland. Organised by geographic location, it provides shared expertise and carefully targeted sales promotions at national and local levels via websites, showrooms and paper-based marketing.

There are eight SPC Scotland property centres.

1.The Aberdeen Solicitors Property Centre (ASPC)
Focusing on Aberdeen and north east Scotland, the ASPC was the first ever Scottish Property Centre. It's also the model for all subsequent ones. Currently, it has more than 60 member firms,

2. The Borders Solicitors Property Centre (BSPC)
Established in 2001, the BSPC consists of 11 member firms that operate out of 20 separate offices throughout the Border region.

3. The Dumfries & Galloway Solicitors Property Centre (DGSPC)
The DGSPC currently lists more than 30 member firms across Dumfries and Galloway.

4. The Edinburgh Solicitors Property Centre (ESPC)
Operating across Edinburgh, the Lothians and Fife, the ESPC leads the way when it comes to multiple marketing channels, tailored for both the local and national markets. Hundreds of firms are currently listed as member of the ESPC.

5. The Fife Solicitors Property Centre (FSPC)
Four firms are current members of the FSPC.

6. The Highland Solicitors Property Centre (HSPC)
The HSPC lists member firms according to area across the whole of the Highlands and Islands. Currently, there are 31 member firms. In addition, the HSPC also offers a duty solicitor scheme.

7. The Perthshire Solicitors Property Centre (PSPC)
Established back in 1970, the PSPC is proud of its long record in helping buyers and sellers across Perthshire. Between January and June 2018, it achieved more than £48m of sales, which translated into over 270 properties changing hands. In the same period, 522 new properties were added to its website, putting it at the top of the list for property marketing in Perthshire.

8. The Tayside Solicitors Property Centre (TSPC)
Also formed in 1970, the TSPC has a strong history of facilitating sales and purchases in Dundee and the surrounding areas. Annual sales exceed £400m and it secures four out of every five of the region's property sales. Moreover, according to data from the Registers of Scotland, the majority of these properties sell to buyers who live within 25 miles of their new purchase.

Standalone estate agents
Although standalone estate agents exist in Scotland, they have a smaller share of the overall market. Some industry experts also take the view that they are less well placed to market properties and, consequently, to achieve the best sold property prices. From a would-be buyer's perspective, a standalone estate agent is unlikely to offer as much variety of potential purchases as a firm belonging to SPC Scotland.

Preparatory conveyancing steps for selling a property
If you're hoping to sell a property, you can expect your conveyancer - whether they are a member of the SPC Scotland or not - to take the following steps:

1. Check the property's title when it comes onto the market

2. Manage all the initial transactions

3. Source and coordinate all necessary documentation

4. Negotiate your side of the contract with the buyer's solicitor

Finalising contracts
Before contracts can be finalised, your conveyancer will:

1. Get a physical copy of the property's title deeds and check them for any inconsistencies or other problems

2. Search the Land Register records to confirm that there are no impediments to the sale

3. Draw up the 'missives'. These are the contract letters of negotiation.

4. Ensure that both sides agree the missives.

5. Coordinate and manage the paperwork trail necessary to complete the property's legal transfer.


Conveyancing for buyers

As a buyer in the Scottish property market, it is also recommended that you engage a solicitor early on in the buying process. This is down to the general expectation that it is solicitors who negotiate the transaction. If the prospective cost is a concern, it may help to know that most Scottish property solicitors operate on a fixed fee basis.

Before getting serious about buying a new property, you should:

1. Organise any necessary mortgage to ensure you have a clear budget to work from. Obviously, the amount you can borrow will be dictated by your income and expenditure, and the results of your credit check and the lending institution's own "stress test". However, most buyers first like to research the local market to get a feel for sold property prices and current "offers over" to help estimate their chances of being approved for an appropriate mortgage.

2. Ask your solicitor to 'note interest' on your behalf when you find a property you want to make an offer on. However, this does not commit you to doing so.

When you're ready to make an offer, you might want to examine the details in the Home Report before finalising a figure. You are entitled to do this and your solicitor will help you. You may also want to put forward a conditional offer, with an attached proposed date of entry. However, do not be surprised if your seller comes back with a counter offer.

Once the seller receives your full conditional offer, their conveyancer will return the title deeds, search report and any other relevant documents. Next, they will sign the title deed transfer in what is known as the 'disposition'. Their conveyancer will also prepare a Land Transaction Return for your signature. After this, you can expect your lender to receive a request to release the funds to finance the sale and any associated costs. The final step is then for your conveyancer to ensure you pay the appropriate amount of Land and Building Transaction Tax.
You can sign up to our newsletter and join Nethouseprice's community of over 190,000 members who get regular property tips, relevant offers and news, click here http://nethouseprices.com/auth/user-register
Source: Nethouseprices 28.02.19