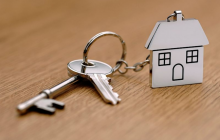 Just about any property comes at a price and, with sold property prices being what they are, that price can seem unattainable to many. Fortunately, the right mortgage can help bridge the gap and turn dreams of property ownership into reality.

How much can you borrow?
Generally, how much you can borrow depends on four factors:

1. Your income

2. Your expenditure.

3. Your credit rating and history.

4. The amount you want to borrow relative to the property's value. This is known as the "loan to value" or LTV.

The interplay between these four factors means that you will not necessarily be offered the same mortgage as your colleague earning the same salary or your friend wanting to buy a similarly-priced home. Moreover, there is a fifth factor that ought to be definitive for you - and this is the amount that you feel comfortable repaying. Although it may be tempting to stretch yourself to achieve the perfect property in the best location, it is always prudent to consider how you would cope if the unexpected happened. For example, what would be the impact on your finances if you had an unplanned baby, were made redundant, suffered a serious illness or - and this is often the "big one" - interest rates rose? Additionally, make sure you have factored in known or planned expenditure, such as school and university fees, weddings or new babies. Finally, remember that your opinion of what you can comfortably afford to spend on a mortgage may be at odds with your lender's. You can reduce the risk of this happening if you take the time to find out what a particular lender is looking for in mortgage applicants.

Income
Although traditionally lenders offered to lend a multiple of a single income, the rise of dual incomes has complicated this. Some lenders now offer a choice of either:

working out the multiple on a single salary and then adding the second income on top of that amount
a marginally reduced multiple for two incomes instead of one.

Multiples vary between lending institutions, although anything between 2.5 and 4 times income is relatively standard. Note also that you must be able to prove your income with pay slips and bank statements - and don't expect to be able to count bonuses and overtime towards your overall salary.

Most lenders now use multiples as only a yardstick of what they're prepared to lend. The final amount rests on the result of the affordability assessment that they are legally required to conduct.

Expenditure
Mortgage applicants should expect would-be lenders to go through their monthly expenditure with a fine tooth comb. As well as regular household expenses, debt repayments, insurances and child maintenance, they'll also be looking at discretionary items. While you may be confident that you can cut your expenditure to the bone in order to avoid a hefty mortgage, financial institutions are not permitted to take your word for the fact that you'll cancel the gym membership, downgrade the Sky subscription and cut out your takeaway coffee habit - they want to see concrete proof of your fiscal responsibility. In the run up to applying for a mortgage, some people find it helpful to budget as if they are actually making the repayments. Not only does this demonstrate that they have the ability to absorb higher repayment costs if, for example, interest rates rise, it also means that they end up with a useful pot of savings.

Credit rating and history
Your credit rating can affect your chances of obtaining a mortgage in several ways. First, a poor score or scanty record risks you being rejected outright. Alternatively, it may mean you are offered a mortgage at a higher interest rate or with a shorter repayment term. Consequently, it is unwise to apply for any mortgage without first checking your credit record for yourself. The UK has three main credit reference agencies - Experian, Equifax and TransUnion - and all of them use a slightly different scoring method. As you have no way of knowing which credit reference agency is used by which lending institution, it is sensible to request your credit records from all three. If the results are sub-optimal, don't rush into applying for a mortgage. Instead, think about how you can improve your score.

Loan to value (LTV)
Every mortgage product has a maximum upper LTV limit, which the lender determines. For example, if you want to buy a £400,000 property and have a £100,000 deposit, you'll need a mortgage worth £300,000. This equates to a LTV of 75 per cent. However, if the product has a maximum upper LTV of 70 per cent, you will not be able to borrow the necessary funds. Additionally, even if you want to borrow less than the product's maximum LTV, don't forget that the precise amount that the provider will lend you will depend on your income, expenditure and credit rating.

Should you use a mortgage broker?
The answer to this may depend on your definition of a mortgage broker. Most banks and other lending institutions have financial advisers who act as mortgage brokers in that they help match mortgage applicants to mortgage products. However, they will only ever provide information on those products that are offered by that particular financial institution. For a genuinely independent look at available products and providers, you'll need to see an independent mortgage broker. It is, of course, possible to do the legwork for yourself and decide which provider and product best suits you - and plenty of people do just this. However, mortgage brokers can really come into their own in tricky situations, for example where a poor credit rating is affecting your ability to get a mortgage or if you are looking for a lengthier than usual mortgage term. In areas where sold property prices make purchasing particularly tricky, a good mortgage broker can make the difference between making a purchase or not.
You can sign up to our newsletter and join Nethouseprice's community of over 190,000 members who get regular property tips, relevant offers and news, click here http://nethouseprices.com/auth/user-register
Source: Nethouseprices.com 06.03.19