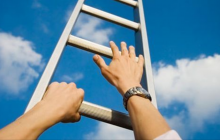 With sold property prices being what they are, it's no secret that taking that first step onto the property ladder is hard, especially for those hoping to buy without a partner or any financial help from parents or grandparents. However, over recent years, mortgage lenders and estate agents have noticed an increasing trend for first-time home purchasers to buy with friends. For some, in a platonic mirroring of the more traditional purchase made by spouses or partners, the purchase might be made with a single friend. For others, it is a purchase made between three or more individuals. The benefits might seem obvious, but what are the risks, how would you go about structuring the purchase and could this really be the right option for you?

Let's start by examining the advantages.

1. More for your money
In general, the bigger your purchase pot, the greater the choice available to you. Pooling resources might mean you can buy a larger home, one that's in a better state of repair, located in a more desirable area or closer to good public transport links. However, average high sold property prices forces a dose of realism on most potential buyers: a bigger purchase pot does not necessarily mean that you can achieve everything on your wishlist.

2. Social benefits
There's increasing evidence that we are becoming a more lonely society. Although, according to ONS statistics, couples living together, with or without children, still make up the UK's most frequently-occurring household type, single person households are on the rise.They're the second most common group and, in 2017, there were 2.7 million of them, representing a rise of 400,000 since 1996. Although some will be widowed or divorced people whose children, if any, have left home, a significant chunk of this group are younger people who funded their purchases alone. On one hand, the fact that they had the financial resources to do so is great, but on the other, mental health campaigners have pointed out the inherent disadvantages (for some) of living alone. An estimated half a million elderly people in the UK do not see a single other person in an average week, but younger people can also find they struggle when they return home to an empty house. Having someone else (or several others) to talk to and relax with is generally good for mental well-being. For those living in shared ownership arrangements, it also means that the administrative and maintenance aspect of home ownership is shared, which, again, can ease the mental load.

Although the potential advantages of shared ownership are, indeed, fairly self-evident, they also point towards several possible disadvantages.

1. Disagreement over priorities
Buying with anyone is always likely to result in someone needing to compromise. Even for a couple, it would be unusual if they shared precisely the same set of priorities. One person might value a garage over the other person's open-plan kitchen or, even more fundamentally, they may disagree over whether to prioritise space over location. These differences are not always easily reconciled - and they risk magnification where more than two people are buying together.

2. Deposits and mortgage payments
It's quite like likely that one individual will have more money to put into the deposit than the others, while someone else may have more disposable income to spend on mortgage payments. Working out how this translates into each person's ownership share is often a job for their solicitors. It's fertile ground for disagreements, as well as being something else to spend money on.

3. Difficulty in obtaining a group mortgage
Finding a mortgage for either one buyer or a pair of buyers is relatively straightforward, although those buyers must pass all the usual income and affordability checks. However, not all mortgage providers currently offer group mortgages, which can make finding a product rather tricky. M&S bank is one that does, while Nationwide is an example of one that does not. London & County mortgage brokers report an upturn in enquiries by groups consisting of three or more buyers, but it is not clear how quickly, if at all, this will translate to a greater variety of suitable mortgage products.

4. Bedroom allocations and other similar issues
Although many groups will seek to buy a property with the right number of similar-sized bedrooms, they may struggle to achieve this. The upshot is that someone is likely to have to settle for a smaller or less desirable room - and deciding who gets the short straw can be contentious.

5. One owner decides to move out
Where a group of people move in together, it's almost inevitable that, at some point, one will subsequently decide to move out and so potentially destabilise the whole arrangement. The risk comes from the fact that the individual moving out may want to realise their capital investment in the property, meaning that their co-owners must choose between buying them out (which may not be financially possible) or selling the property.

6. One owner wants a partner to move in or has a child
Although this sort of life development will not necessarily be a problem for all groups of co-owners, it is sensible to preempt them in advance. For example, the group may decide that no-one is allowed to move in a new partner. However, of course, enforcing these earlier decisions can be tricky, perhaps especially when it comes to a new baby.

Fortunately, there are ways in which groups of buyers can seek to protect their individual interests. The standard method is a deed of trust. This is a legal document and although its contents will vary according to the circumstances, it might set out:

- how the property is owned, i.e. joint tenancy or tenancy in common, and what percentage share each person owns
- how much each party contributed towards the deposit and how much of that sum is to be repaid in the event of the property's sale
- each person's contribution towards the mortgage payments
- how the mortgage is to be repaid
- what share of the total sale proceeds each party is entitled to receive.

Needless to say, non-financial matters are more nebulous and often come down to a reliance on excellent communication between the would-be buyers and the strength of their relationships with each other.
You can sign up to our newsletter and join Nethouseprice's community of over 190,000 members who get regular property tips, relevant offers and news, click here http://nethouseprices.com/auth/user-register
Source: Nethouseprices.com 06.03.19