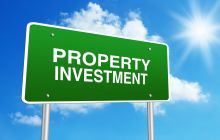 Given the inherent costs, buy to let is not a short-term investment strategy - and, if you're considering it, it is important that you view your investment from a medium or long-term perspective, rather than as a quick route to make cash.

What type of property to choose?

Many buy to let investors target the residential housing market. Rental homes are in demand across Scotland, but large cities, particularly Edinburgh, Glasgow and Aberdeen, have particularly plentiful pools of tenants. Other investors may choose to invest in student accommodation or furnished holiday lets - and this article focuses on these two types of property.

Student accommodation

Investing in student accommodation can make particular sense for investors with children in further or higher education. Not only can it represent a cost-effective means of ensuring that their child has suitable accommodation, it also offers the potential for longer-term capital gains. If the right property is chosen, it is usually possible to meet the mortgage commitments via income obtained from renting its spare rooms to additional students.

From an investment perspective, structuring the purchase of a student let effectively is important if it is to do more than represent a cash-flow neutral way of housing a student. The most common advice is for the student to make the purchase while the parent guarantees the mortgage. Provided that the student does not own another property, they should be exempt from capital gains tax when the property is sold.

2018 figures from research conducted by Zoopla put Edinburgh at the top of the Scottish student buy to let market. Average monthly rent is £2,216 and the average property price is £403,431, which results in a gross yield (ie a landlord's annual income before deducting expenses) of 6.59 per cent.

Glasgow follows hot on Edinburgh's heels, with a gross yield of 6.49 per cent, thanks to an average property price of £263,482 and average monthly rent of £1,425.

In third place is Stirling, with a gross yield of 5.76 per cent, average sold property prices of £288,124 and an average monthly rent of £1,382.

Dundee takes fourth place, with a gross yield of 5.50 per cent, an average property price of £244,066 and an average monthly rent of £1,119.

In fifth place is Hamilton, with a gross yield of 5.38 per cent, average property prices of £256,256 and an average monthly rent of £1,135.

The oil city of Aberdeen clinches sixth place, with a gross yield of 5.06 per cent, average property prices of £333,205 and an average monthly rent of £1,406.

Furnished holiday lets

Anyone considering investing in furnished holiday lets should be aware that they must meet certain conditions in order to benefit from the preferential tax regime that applies to these properties. In particular, these conditions include ensuring that the property is available for rent for whatever is the legally stipulated minimum period in each tax year and, furthermore, that it is actually rented for a legally-stipulated minimum number of days. These are conditions that worry many potential investors, particularly in times of economic depression when more people may cut back on holidays. Fortunately, investors whose property fails to hit these minimum thresholds may be able to elect to keep their property within the preferential tax regime for a maximum of two years, even where it has not satisfied the qualifying conditions. However, they should also note that they will not be able to offset any losses arising from their furnished holiday let business against any other unconnected income.

Not unnaturally, some would-be investors are drawn to furnished holiday lets by the prospect of being able to take holidays in their own property or to offer it to relatives or friends. This is perfectly reasonable provided that the investor is careful to adjust their expenses to reflect the appropriate level of private use.

Finally, it is important to be aware that furnished holiday home lets usually incur what can be significantly higher fees from managing agents, advertising and maintenance in the form of very regular cleaning and linen changes.

Seven tips for successful investment in the Scottish buy to let market

1. Research the market in your chosen area (or areas - as it may be prudent to compare more than one location), and make sure you track local sold property prices.

2. Get a solicitor on board early in your search for a property. Many are affiliated to estate agents, but some work independently. The former may be able to point you towards available properties that you might not otherwise have found.

3. When working out how much you plan to spend on your purchase and what you hope to make on the investment, make sure you calculate the costs carefully and precisely - and do not overestimate your anticipated returns. A good head for figures or a friendly accountant may help, but if you have no previous experience of property investment, you may also want to speak to other local investors.

4. Unless you have the time and ability to manage the property yourself, plan to engage the services of a property management team. Beware of assuming that friends or family can do the job for you. A good local managing agent will be able to market your property effectively, targeting it at the appropriate demographic. However, don't forget that you may need to pay an additional sum to cover marketing costs.

5. Remember that it's worth spending good money on tenancy agreements and related documentation, as these are fundamental to securing your investment.

6. Make sure you take out an appropriate specialist insurance policy. Every year, too many landlords encounter problems that their insurance policy does not cover.

7. Do not choose a property with severe or persistent maintenance issues. Not only will you have to pay for necessary works to the property, you may find that the tenants or holidaymakers cannot occupy it while the work is being carried out. Both are costs that will affect your financial bottom line.
You can sign up to our newsletter and join Nethouseprice's community of over 190,000 members who get regular property tips, relevant offers and news, click here http://nethouseprices.com/auth/user-register
Source: Nethouseprice 13.03.19