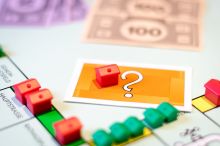 When you're selling your house, one thing that always helps is being prepared. Moving can be a stressful time, so anything that can make the process smoother has to be worthwhile. Many people say that being able to plan and budget for the cost of selling their property is a big help, so here's a guide to what it's likely to cost you.
Estate agent's fees
The agent will usually charge you a percentage of your home's sale price. Exact numbers can vary, so it's worth checking several agents, but a 1.5% commission is typical. That means that you'll pay the agent £3,000 if you sell your house for £200,000. Bear in mind that if you sell your house for a higher price than you'd expected, the estate agent's fee will also go up. An alternative is to use a fixed-fee estate agency; average fees are similar to agents which take commission, but this way you know exactly what you'll pay, regardless of how much your house sells for.
Energy survey
When you sell your house, it's a legal requirement that you must make an Energy Performance Certificate (EPC) available to potential buyers. This gives a simple summary of how energy-efficient the property is. You can arrange this survey yourself, but the agent can do it for you if you prefer. A fee of £80 to £100 is a typical fee for an average house. If you've only lived at your current address for less than 10 years, however, your existing EPC may still be valid.
Solicitor's fees
Since selling a house involves some complex legal documents that need to be handled in very specific ways, you'll need a solicitor to deal with this aspect of the paperwork. The simpler the sale, the lower the price you're likely to pay – but around £1,000 is common for an average house outside London. However, what solicitors charge can vary a great deal, especially in London, so it's well worth shopping around.
Removal costs
In the excitement of selling your house, it's easy to forget this aspect of the bill, but it can be quite significant. If you're moving a long distance and taking a lot of furniture, the price of using a specialist removals company can run into four figures, especially if you opt to use their packing services. A cheaper option (a few hundred pounds) is to hire a van, but you'll have to do all the box-shifting yourself. Also, make sure you're legally licensed to drive the class of van you hire.
Mortgage fees
The majority of mortgages are portable, which means you can transfer them to your new home without any penalty. However, a minority of mortgages can't be moved on in this way. If that applies to your property, you may be liable for early repayment charges. These vary a lot and can be up to 5% of what you have left on your mortgage, but 2% is more typical. With £200,000 outstanding, that would mean you'd have to pay £4,000.