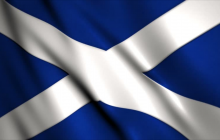 It's well known that the property buying system differs between Scotland and England and Wales. However, what exactly are those differences and how will they affect you if you are relocating from England or Wales and thinking about buying your first property in Scotland?

Mortgages
In England and Wales, it is not uncommon for would-be home buyers to search for properties and even make offers before obtaining a mortgage offer. While this may be understandable in light of high sold property prices and intense competition for homes, some sellers do not take such offers seriously and continue to market their property until they accept an offer from a proceedable buyer. However, there is nothing to prevent an interested potential buyer from trying this approach or, indeed, a seller from accepting such an offer. In Scotland, obtaining a mortgage in principle is almost essential before putting in an offer if you want a seller to take your offer seriously - and agents may refuse even to let you view a property if you do not have one. The process for obtaining a mortgage in principle operates much as it does in England and Wales. You can also expect to pay a booking fee to reserve your mortgage in principle. The cost of this varies depending on the provider and the value of the mortgage, but fees of between £99 and £250 are fairly standard.

The greater emphasis placed on obtaining a mortgage in principle in Scotland stems from the tighter parameters controlling the sale and purchase of property. Having an offer accepted on a property in Scotland places you under an immediate obligation to purchase that property. Without a mortgage in principle, this may be very difficult or impossible, and it exposes you to the risk of the legally-imposed financial penalties that apply to anyone who fails to buy a property on which they've had an offer accepted. Although it may be regarded as bad practice, in England and Wales, a buyer can pull out of a purchase without incurring any penalty at any point up until exchange. The Scottish system removes the risk of gazumping, which is where a seller subsequently accepts a higher offer, often to the financial detriment of the party who made the first offer.


Solicitors or legal conveyancers
As with mortgages, in England and Wales, many hopeful buyers place little emphasis on their need for a solicitor or legal conveyancer until they have found a property they want to buy. In Scotland, however, property solicitors come into the picture much earlier in proceedings. Partly, this is due to the dual function played by many Scottish solicitors (as many also operate as property selling agents and are thus the first port of call for many property hunters), and partly, it is due to the speedier nature of the Scottish system and to its more regulated approach. Consequently, anyone looking to buy a property in Scotland needs to appoint a solicitor before they make an offer on a home. Ideally, to ensure you do not lose out on a potential purchase, it is sensible to appoint a solicitor before you go hunting for a house. Once you've seen somewhere on which you'd like to make an offer, you tell your solicitor and they pass the information on to the selling agent, asking them to "note" your interest in the property.

Making an offer
Unlike the system in England and Wales, most Scottish homes are sold under a system of "Offers Over". Knowing how to pitch an offer can be tricky for would-be buyers, but your solicitor should be able to help. The information contained in the Home Report - a legal requirement for Scottish sellers - can also help: for example, knowing what to offer on a property that's listed as "Offers Over £250,000" is easier if the Home Report gives it a value of £275,000. However, this sort of discrepancy can indicate that the seller is seeking to spark a bidding war. This is where the help of an experienced solicitor can be invaluable

Once the seller's solicitor is in receipt of two or more notes of interest, they will announce a closing date. This is the date by which all offers must be placed. These offers are made under a sealed bid system, which means you will not know what anyone else is bidding. As a result, you'll need to consider what the property is worth to you very carefully indeed. Factors to consider include:
- its affordability (for example, what amount you've been offered under your mortgage in principle and how much you've saved as a deposit)
- the estimated value according to the Home Report and any other pertinent information
- the results of any survey you have commissioned
- the property's location, recent local sold property prices and the level of interest (or, in other words, competition) you (and your solicitor) expect the property to generate
- your solicitor's professional opinion.

Your solicitor places your offer for you, and will also include a "date of entry". This is equivalent to the completion date that you might be familiar with from England and Wales, and is the date when you can expect to receive the keys to the home if your offer is accepted.

After the expiry of the closing date for offers, the seller will accept (what's usually) the highest bid. Going forwards from this point, both parties are committed to the transaction and cannot pull out without incurring financial liability for any losses incurred by the other party.

Concluding the missives
This is the approximate equivalent of "exchange" in England and Wales. It happens once the seller has accepted your offer, and is the means by which all the sale's details are agreed. Once the missives have been concluded, you have responsibility for the building and must ensure you have adequate insurance.

Settlement
Approximately two weeks before the date of entry to the property, you must ensure you have all necessary funds and associated fees ready to forward to your solicitor. On the preceding day to your day of entry, the solicitor will transfer this money. At this point, you will sign the property's title deed. The seller's solicitor will respond by giving you the disposition document, which transfers the property's ownership to you, and the keys to your new home.
You can sign up to our newsletter and join Nethouseprice's community of over 190,000 members who get regular property tips, relevant offers and news, click here http://nethouseprices.com/auth/user-register
Source: Nethouseprices.com 29.04.19