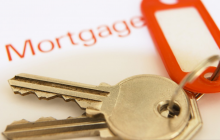 Any investor who has applied for a buy-to-let mortgage or a remortgage since 2017 will know about the new, tougher rules that are now in place. However, if you have not done so, you may be wondering what they mean for you.

General background to the Bank of England's Financial Stability Report

In June 2017, the Bank of England published its new Financial Stability Report. The report covered a variety of issues, including addressing rising concerns that low interest rates were encouraging lenders to offer risky loans to mortgage applicants, including buy-to-let property investors. New rules zeroed in on the interest rate stress test, which has been a feature of mortgage applications for some years. Lenders must now apply a stress test of three percentage points higher than the interest, or reversion, rate that will apply after the end of the introductory offer. These reversion rates are frequently set to mirror the lender's standard variable interest rate (SVR). with current SVRs creeping towards 5 per cent, lending institutions must stress test at almost 8 per cent.

As a result, some borrowers are inevitably finding it more difficult to obtain a mortgage. However, many lending institutions with high SVRs have been stress testing at these levels since 2014, following an earlier recommendation from the Bank of England. And, contrary to expectations, some borrowers are finding that they are benefitting from the change: as mainstream lending becomes uncompetitive for some lending institutions, they are focusing their attentions on niche areas, such as shared ownership mortgages and mortgages for the self-employed. This is generating an increased number of options for would-be mortgagees in these categories.

Buy-to-let mortgages and the Bank of England's Financial Stability Report

Buy-to-let mortgages faced no particular changes as a consequence of the Financial Stability Report, due to the fact that these mortgages face stress testing at a lower rate than those for owner-occupiers.

Buy-to-let mortgage rules for portfolio landlords

Despite the lack of impact of the Bank of England's Financial Stability Report, buy-to-let landlords have not necessarily got off scot-free when it comes to more onerous mortgage conditions. September 2017 saw the introduction of new mortgage rules directly targeted at buy-to-let landlords with a portfolio of property investments. Introduced by one particular arm of the Bank of England, the Prudential Regulation Authority (PRA), the new rules mean that a lender cannot issue a loan unless the rent will cover a minimum of 125 per cent (or 145 per cent for higher earners) of the mortgage costs. Moreover, the PRA recommends that lenders stress test these applicants in line with whichever is the highest out of an interest rate of at least 5.5 per cent or a 2 per cent increase to the current interest rate applying to buy-to-let mortgages.

Who is a portfolio landlord?

It may surprise you to learn that you can own five buy-to-let properties and not be a portfolio landlord, whereas another investor with four buy-to-let properties does fall under the rules. The difference depends on how many mortgaged properties a particular investor owns. If you have a minimum of four mortgaged properties, you are a portfolio landlord. However, if you have five properties but own two outright, you are not a portfolio landlord.

Buy-to-let lending criteria for portfolio landlords

Lenders now have an obligation to examine an investor's entire property portfolio when that investor makes an application for a mortgage for an individual property. This means that they will weigh up the total income received from all that investor's properties against existing borrowing against them. Lenders may also consider any salary or other income earned or received by the applicant. As well as making the outcome of the process less certain than in the past, the new criteria have inevitably generated considerably more paperwork for buy-to-let mortgage applicants. You should expect to be asked for information relating to:

- rental income
- total current mortgage borrowing
- outgoings other than mortgage borrowing on the properties
- rental profits
- business and tax returns
- any other financial assets
- personal income (e.g. salary or pension)
- any business plan.

Unsurprisingly, it takes lenders some time to work through this volume of information and so you should expect the mortgage application process to be longer than in the past. This can be a very real consideration in a fast-moving market and, in some cases, without sufficient forward planning, it can mean losing out on a potential property purchase. To be cautious, it is sensible to follow the advice from the Mortgage Advice Bureau and to allow your lender at least three months to make the necessary checks. Obviously, you may need to factor in the possibility that sold property prices may rise during the enforced hiatus.

Moreover, some lenders have responded to the increased amounts of red tape by ceasing to offer mortgages to portfolio landlords. Although you won't be affected for the duration of an existing mortgage, you may need to look for a new lender when your current deal ends. This may also necessitate a good deal of forward planning, research and, possibly, the assistance of an independent mortgage advisor specialising in this area. You may also wish to tap into any existing networks of property investors to find out how others have negotiated the new lending landscape.

Reviewing your property portfolio

The changes to buy-to-let lending criteria can be an excellent prompt to review your entire property portfolio and your investment strategy going forwards. For some, when added to the changes to stamp duty and mortgage interest tax relief, as well as the economic uncertainty surrounding sold property prices, the changing lending criteria may encourage them to divest themselves of some (or all) of their investments or perhaps to diversify, perhaps into commercial property. Others will hold firm, but this position will be easier to maintain following a full assessment of their existing portfolio. An essential part of any assessment should include a full and frank discussion with existing lenders to ascertain the possibility of any future lending and what supporting documents would be needed to make approval as quick and straightforward as possible.
You can sign up to our newsletter and join Nethouseprice's community of over 190,000 members who get regular property tips, relevant offers and news, click here http://nethouseprices.com/auth/user-register
Source: Nethouseprices.com 30.04.19