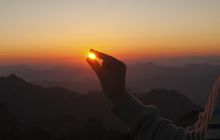 For most UK homes solar is a sound financial and environmental option.
Rather than just saving you money on your energy bills, solar panels can generate, store and trade energy – saving and earning you up to £20k.
Considering that there are over 17 million home owners in the UK and that the vast majority may benefit from a solar install, it makes sense to learn more about the ethical and financial benefits that millions are already enjoying.
Can I have Solar?
Are you a home owner? ✔︎
Are you looking to reduce your monthly electricity bills? ✔︎
Do you want free electricity to use in your home? ✔︎
Do you want to be less reliant on the National Grid? ✔︎
Do you want to use less fossil fuels? ✔︎
Do you want to get paid for the energy you produce? ✔︎
If you answered YES to any of the above – why not get a free quote?
Missed the Feed In Tariff?
Don't worry, panic over, this is even more effective.
You may have seen the news that The feed in tariff has ended for new Solar installs* But don't worry! Thanks to cutting edge technology, money savvy homeowners can still benefit from guaranteed long term rewards from new and existing solar installs.
Learn more about an exclusive opportunity to use grid trading and world renowned battery storage to earn an extra income from your renewable energy choices.
Next generation solar install and battery combos could be even more lucrative than the feed in tariff ever was.
If you already have panels and want to maximise your savings and earn guaranteed returns with enhanced battery technology read on.
If you are considering having solar installed for the first time and are savvy enough to ensure you get the best panels and the latest battery storage to maximise your investment read on.
Our partners solar and battery system knows how much energy you need and when you'll need it, so that you can even trade any excess energy at the right times to maximise your energy savings and get a guaranteed financial return.
It is worth noting that over the last 10 years, according to the Office for National Statistics electricity unit prices have increased by an average of 6.92% annually!
This is why £1 worth of electricity today would cost you £2.73 in 15 years!
Offset the hikes NOW, with significant savings and less reliance on energy from the grid. In fact using the new technology available to UK homeowners you are able to trade your own 100% sustainable energy, that your install generates, with the National Grid!
Our solution is offered through the only UK company to achieve National Grid Qualification.
Remember you do not need Sunlight to benefit from an install – Just daylight!

Ten reasons to go Solar!
Up to 70% Cheaper electricity for you. ✔︎

Local installer with life time warranties available. ✔︎

100% renewable energy and environmentally sound. ✔︎

Get paid and support the National Grid. ✔︎

Autonomous & effortless. ✔︎

Compact size to fit within your surveyed home space. ✔︎

Battery system comes with 15 year parts and labour warranty to protect your investment. ✔︎

Easy to use App - Get 24/7 access to everything you need, from your bills to your system health check, everything can be managed from your app. ✔︎

OFGEM licensed supplier. ✔︎

Working with one of the largest and well known battery brands. ✔︎
We also cover solar for commercial properties and commercial residential. Just click here for details.