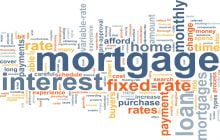 It's easy to think of mortgages as merely a tool for would-be owner-occupiers to purchase a home. However, of course, they have far wider applicability for investors. Consequently, as an investor, the ability to use mortgages can not only help you expand your property portfolio, it can help you realise greater financial returns. That said, alongside these very definite opportunities come obstacles and challenges. We take a closer look.


Mortgage Q and A

Q: Are all properties mortgageable?
A: No - to be mortgageable, a property must generally (1) be habitable (this means possessing a working kitchen and bathroom); and (2) of "standard construction" (generally this means not made from wood or concrete, and not a mobile home). Most lenders will also not be interested in issuing mortgages for durations of under around two years. Furthermore, individual lenders differ in their parameters: for example, some will only lend on properties worth above a particular amount and others may always decline to lend on properties situated in a particular area. Uncovering these variable criteria requires appropriate due diligence on your part, or that of your independent mortgage adviser.

Q: Can you use the same type of buy-to-let mortgage to buy any property provided it fits the criteria above?
A: No - the type of mortgage may well depend on who you plan to let the property to. Different categories of long and short-term tenants might include a working family, a couple or an individual, a family, couple or individual wholly or partially reliant on benefits, students and holidaymakers. Houses of Multiple Occupation (HMOs) are also usually classed separately. When applying for a mortgage, it is essential to disclose to whom you intend to rent the property. Note that this, of course, refers to a particular demographic rather than specific individuals.

Q: What happens if you take out the wrong type of mortgage?
A: Even if this is an honest mistake, the lender will be within its right to call in the mortgage, demand full repayment immediately, and to refuse to lend to you in the future. It's simply not a risk worth taking.

Q: How do lenders calculate how much you can borrow on a buy-to-let mortgage?
A: The property's value and its potential rental income are the two factors used. The first is known as the "loan to value", or LTV, and will be familiar as a concept to anyone who's taken out a residential mortgage. It's common for most lenders to be willing to advance a slightly lower proportion of the property's value than they would for a residential mortgage, and this reflects the risk inherent in most buy-to-let properties. 75 per cent is the standard LTV, but you may be able to find a lender willing to advance 85 per cent. Needless to say, as with residential mortgages, the lower the percentage of the property's value that is reflected by the loan, the more attractive the interest rate that usually attaches to it.

When it comes to looking at the property's potential on the rental market, the majority of lenders currently require the rent to be equal to at least 125 per cent of the mortgage payment, with a presumed interest rate of 5.5 per cent. Some lenders may be even more stringent, demanding up to around 140 per cent of the mortgage cost. Occasionally, some lenders may relax their criteria if the loan period is for five years or less, or if the borrower is a company rather than an individual.

Q: Does being a portfolio landlord affect how much you can borrow on a new property?
A: Yes - the lending institution must apply the rental income vs mortgage cost calculation across your entire portfolio. If, for example, you have a property that does not currently attract rent at a figure at least equal to 125 per cent of its mortgage, this is likely to scupper your application for your proposed new property, even where the anticipated rent for that new property does reach the required level.

Q: Should you consider taking out an interest-only mortgage as opposed to a repayment one?
A: Unlike for the majority of owner-occupier mortgages, the answer is "quite possibly". Whereas a capital repayment mortgage sees you repaying a portion of the capital borrowed each month as well as the accruing interest, an interest-only mortgage only requires you to repay the interest. Put like this, many people - would-be owner-occupier and investor alike - think twice. However, at least for the investor, interest-only mortgages have several advantages. The first is cashflow, which can be critical for many portfolio landlords, particularly when it comes to their ability to negotiate void periods successfully. The second relates to the ability to borrow more money (and so to purchase more investment properties) - and this is due to the rental cover element of the calculation that a lending institution performs when deciding how much to lend (lower mortgage charges are more likely to be exceeded by likely rental payments). The third concerns flexibility: an investor who chooses an interest-only mortgage has the flexibility to decide whether to put the money they save towards repaying the capital owing on that property or to use it to purchase another investment property.

Of course, you may wonder how you would repay the capital at the end of an interest-only mortgage. The ultimate solution is to sell the property but you may consider other alternatives: for example, refinancing and taking out another mortgage. Another option that portfolio investors may be able to choose - if interest rates have worked in their favour and average sold property prices have risen - is to sell one or two properties, and use the proceeds to pay off the outstanding mortgages on others.

Q: Is a fixed-rate mortgage preferable to a variable rate one?
A: The answer to this is dependent partly on your own personal appetite for risk and partly on your assessment of interest rate changes. Fixed-rate mortgages offer certainty, which can be a very valuable asset to any investor but particularly to one who may be juggling occasional void periods whilst worrying about falling or stagnant sold property prices. However, variable rate mortgages allow you to benefit from interest rate falls.

Q: Can you have too many rental properties?
A: From a lender's perspective, possibly - yes. Some lenders place limits either on how many properties you can mortgage with them or on the total number of mortgaged properties you can own across any number of lenders.
You can sign up to our newsletter and join Nethouseprice's community of over 190,000 members who get regular property tips, relevant offers and news, click here http://nethouseprices.com/auth/user-register
Source: Nethouseprices 10.05.19