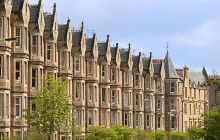 If you have experience of buying a property in Scotland but now want to buy one in England or Wales (or vice versa), you may be wondering about the differences between the two systems. We set out some of the most important.

1. Estate agents
In England and Wales, estate agents have an important role to play in the majority of property sales. They have a similar function in many Scottish transactions, valuing and marketing properties and overseeing the sale. However, note the important distinction that, in Scotland, it is common for solicitors to operate as estate agents. In England and Wales, although many estate agents have a "preferred" firm of solicitors and may work closely in association with them, they are separate entities

2. The role of the solicitor
In England and Wales, the role of the solicitor, or legal conveyancer, is separate from that of the estate agent. In Scotland, the two roles are frequently combined. Additionally, as a potential buyer in England and Wales, it is usual not to engage a solicitor until you have had an offer accepted on a property. In Scotland, where an accepted offer is binding, a would-be buyer needs a solicitor before making an offer. Similarly, Scottish sellers engage a solicitor before putting their home on the market, but the same is not necessarily true in England and Wales.

3. Noting interest
This is a convention (although not an obligation) in Scotland, whereby would-be buyers indicate their interest in a property. In effect, they are asking to be notified of any closing date for offers. From the perspective of the seller, it helps estimate the level of interest in a property whilst not binding them to set a closing date.

4. Offers over
This is another Scottish convention, which is a way of indicating to prospective buyers the amount a seller expects to receive for their property. Offers over is usually calculated carefully, with reference both to recent local sold property prices and the property itself. However, it can be confusing, particularly for those unfamiliar with the Scottish property market. There is an expectation that properties will sell for a percentage above the offers over price, although the precise percentage depends on the area, the property type and the current state of the wider market. In a typical "sellers' market", buyers can expect to have to pay a higher percentage in order to secure a property. As a rule of thumb, buyers should expect to have to add between ten and forty per cent to an offers over figure in order to have a realistic chance of buying the property. This is one reason why it is so important for buyers to appoint a solicitor before making an offer as the solicitor's advice on what to offer is often invaluable. Usually, buyers interested in a property on the market for offers over will be asked to make a sealed bid by a particular date. In more challenging property markets, properties may be listed for sale with a fixed price. Conversely, in England and Wales, most properties are listed with an advertised price. This is almost always negotiable and is frequently adjusted downwards in the light of any survey.

5. Surveys and Home Reports
In Scotland, all properties other than new-builds and recent conversions are obliged to have a Home Report before going up for sale. The Home Report contains a survey, a detailed property questionnaire and an energy efficiency report. The buyer and their mortgage provider (if any) usually rely on the contents of the Home Report and so do not commission their own survey.

In England and Wales, a seller only has to provide an energy performance certificate prior to marketing the property. Would-be purchasers commission their own survey. Obtaining a survey is usually a condition of being granted a mortgage, but cash purchasers can choose whether or not to seek a survey and, if so, what type. A basic valuation survey is carried out to confirm that the property is worth what the buyer has offered for it. It does not flag up any defects, does not necessarily correlate to local sold property prices and may "down value" a property. A RICS Condition Report, a RICS Homebuyer Report, a RICS Building Survey or a full structural survey provide varying information about risks, defects and repair advice.

The Scottish system has the advantage that sellers are not kept waiting while a buyer (or a series of buyers) commission and undertake a survey, but it obviously represents a cost before the property ever goes on the market.

6. Accepting an offer
Although not technically illegal, gazumping (where a seller who has already accepted an offer on their property goes on to accept another, higher offer) is very rare in Scotland. This is because of the convention in Scotland of removing a property from the market once the seller has accepted an offer. This convention is further strengthened by the fact that Scottish solicitors are required to decline to act on behalf of a seller who accepts a subsequent offer (unless the first offer fell through). No such convention exists in England and Wales, and although it is common for sellers and their agents to remove a property from the market once an offer is accepted on it, this has little effect on the rates of gazumping. Recent figures suggest that gazumping affects between 3 and 4 per cent of all property transactions in England and Wales.

7. Missives
In Scotland, the missives are the series of formal letters through which the solicitors for the buyer and seller set out an offer on a property, a qualified acceptance of that offer, and other relevant documents that form the contract for the property's sale. No contract exists between the parties until formal conclusion of the missives. Until that date, in most circumstances, either party can withdraw from the transaction without incurring any liability. Consequently, there is usually considerable impetus from both sides to finalise missives as quickly as possible.

8. Land and Buildings Transaction Tax (LBTT) and UK Stamp Duty Land Tax (SDLT)
The LBTT replaced SDLT in Scotland as from 1 June 2015.
You can sign up to our newsletter and join Nethouseprice's community of over 190,000 members who get regular property tips, relevant offers and news, click here http://nethouseprices.com/auth/user-register
Source: Nethouseprices 28.05.19