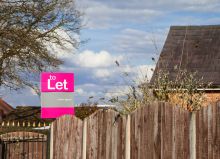 Landlords might be forgiven for thinking their primary role is getting to grips with the latest raft of legislation directed at how they finance and manage their properties. Recent changes to the tax landscape are prompting many landlords to reconsider their portfolio, and current reports suggest that as many as one quarter of all buy-to-let landlords is considering selling up in the next year. While the profitability of this approach could be queried on the basis that a sudden glut of properties onto the market risks affecting sold property prices, three more government-imposed measures are now demanding the attention of buy-to-let landlords.

1. Ban on letting fees
For tenants, letting fees have long been a bone of contention. Citizens Advice estimates that tenants pay an average of £400 in the form of administration fees. This catch-all phrase covers a selection of "extras", including credit check and referencing fees, and tenancy renewal charges. They represent a valuable source of secondary income for many landlords and letting agents. However, for tenants, who may be struggling to finance the cost of a new rental while also trying to save for a deposit to buy a home even as sold property prices continue to rise, they can be a real impediment. After a certain amount of campaigning, the government has recognised this and come down on the side of tenants. As a result, charging letting fees is to be banned as from 1 June 2019. From that date, agents and landlords will only be permitted to charge for:

- rent;
- any utility bills or council tax liability that is provided for under the tenancy agreement;
- tenant-requested changes to the tenancy, although this is subject to a cap;
- a refundable deposit, which must not be more than the equivalent of six weeks' rent;
- early tenancy termination fees if the tenant requested the termination; and
-any defaults committed by the tenant, such as a fine for late payment of rent or for the replacement of lost keys. Charges must be "reasonable" and backed up by written evidence.

Eagle-eyed landlords will have noted that it will also no longer be possible to charge for producing an inventory. This is an example of an exercise that often does incur a cost to the landlord or their agent, and so it seems plausible that some landlords and agents may seek to recoup the lost costs via rent rises.

2. Caps on tenants' deposits
As intimated above, landlords now face imminent caps to the deposit that they can charge a tenant. Although the headline figure is six weeks, at the time of writing it is likely that this will decrease to five weeks for property attracting an annual rent of £50,000 or less. Realistically, this five-week cap will encompass the majority of properties owned by buy-to-let landlords.

3. Three-year tenancy terms
One measure that landlords may not need to worry about - at least in the near future - is the prospect of three-year terms for tenants. Originally envisaged as a similar measure to that already in place in Scotland, as well as elsewhere in mainland Europe, minimum three-year tenancy terms were intended to provide renters with greater security.

Government data from the middle of 2018 indicated that the average tenant in England and Wales stays in their rented home for almost four years. However, the vast majority of these tenants live in their homes on the basis of an assured shorthold tenancy, with a minimum fixed term of six or twelve months. Organisations representing tenants have long campaigned against this, arguing that such short fixed terms leave tenants constantly at risk of having to move out of their homes. The consequent financial, schooling and emotional upheaval can be significant and, in the most severe cases, can result in individuals or families becoming homeless. Even those tenants who do not experience receiving notice to leave their home after such short periods of time can be affected by the uncertainty and may be reluctant to put down roots in their local community or become fearful of tackling their landlord over shortcomings to the property.

The government's proposal would have allowed tenants to leave a property before the expiry of the minimum term while also providing them with greater security if they wanted to stay on. Meanwhile, landlords could have benefitted from greater certainty, in that lengthier tenancies reduce potential void periods. On the other hand, landlords were quick to express fears that the proposed new measure would make dealing with difficult, destructive or defaulting tenants - already a hard job - even harder. A further concern expressed by some was that three-year tenancies might affect a landlord's financing of a property.

Perhaps surprisingly, the response from tenants' groups was mixed. While most tenants definitely continue to value security of occupation, the length of time they want this appears to vary. Research by MakeUrMove, the online lettings agency, found that 30 per cent of tenant respondents wanted twelve-month contracts, not three-year ones. A further 20 per cent wanted a contract that lasted up to two years. That said, 29 per cent of respondents stated that they would prefer a tenancy in excess of three years and 43 per cent of respondents had actually lived in their current rental home for over five years. MakeUrMove interpreted these differing views as indicating that most tenants fall into one of two groups: those who value the flexibility of a relatively short fixed period (usually twelve months with a break period set at six months) and those who would prefer a much longer rental period, perhaps more in keeping with those commonly seen in countries such as Germany.

However, following a short consultation period, the government appears to have put the plans on indefinite hold. Its reasoning is slightly opaque but appears to have something to do with the concern that lengthening tenancy terms might adversely affect buy-to-let landlords. From one perspective, this concern is slightly surprising given the raft of recent measures that have most definitely targeted this group of property investors. On another, it most emphatically is not: reports from Reuters make clear that the Prime Minister and certain Cabinet ministers feared a defeat in Parliament engineered by a few Tory backbenchers. Their about-turn raised eyebrows elsewhere in the Tory party, where many members had regarded the new plans as something of a "vote-winner" that held out the possibility of tempting back some of the estimated 29 per cent of Tory-voting renters who are thought to have switched political loyalties.
You can sign up to our newsletter and join Nethouseprice's community of over 190,000 members who get regular property tips, relevant offers and news, click here http://nethouseprices.com/auth/user-register
Source: Nethouseprices 30.05.19