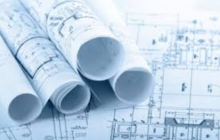 In recent years, buying off-plan property in the UK has come to be viewed as a risky endeavour. An oversupply of new developments, less than stellar sold property prices, a faltering economy, a much harsher taxation regime and, in many areas, falling demand from would-be tenants, has resulted in many investors left contemplating properties that they are struggling either to let or sell. It's no wonder then that others have drawn lessons from their predicament and are steering clear of buying off-plan flats and houses. Instead, many prefer to stick to tried and trusted investments, perhaps by focusing on rentals in areas where the lettings market remains strong, such as university cities.

However, for the canny investor who is able to stomach a certain amount of risk, buying off-plan can still form part of a good investment strategy. For instance:

a. New-build development properties are often cheapest to buy while the build process is ongoing. Consequently, this offers an opportunity for the canny investor to maximise their future returns, whether from the perspective of income or capital or both.

b. Property prices in the most desirable developments can rise even during the build process. By buying early, the investor is increasing the likelihood of this happening, as strong demand for properties tends to increase their desirability.

c. Buying a new-build off-plan maximises the benefit the investor will see from the various new home warranties (including the 10-year warranty from the NHBC).

d. Running costs, in terms of maintenance and repairs, tend to be lowest in the first years of a property's life. By owning the property during this period, the investor is benefiting financially in a way that subsequent owners in later years may not.

e. It's often easier to attract tenants to off-plan new-builds. Everything in the property is new, and the running costs (heating and lighting etc.) are often much lower than in similarly-sized older properties.

If these potential advantages sound tempting, here are six key points to consider if you're contemplating an off-plan property purchase.

1. Be clear about your aims

As with any rental property investment, you need to ensure you have mapped out your long-term goals. Are you anticipating that the property will yield a good stream of income? If so, rental yield will be a priority. Alternatively, is longer-term capital growth a bigger priority? And, of course, you may be hoping for the optimum balance between both of these aims. The answer to this question ought to influence the location and type of property you buy. For example, some developments may be located in areas where rental demand is strong but sold property prices rise only very gradually. These are areas worth considering if your priority is achieving a good rental yield.

2. Pick the development before the apartment

It's easy to be wowed by a showstopper of an apartment but it's crucial to pick the right development before you focus on the apartment. Assuming you are looking for a rental apartment, it may be worth looking at buy-to-rent developments. This may also give you the opportunity to get in at the earliest stage of the development and so have your pick of available units. Make sure you view apartments from the perspective of your prospective tenants. For example, will they want (and pay more for) a spectacular view or is square footage more important?

3. Consult a financial advisor

Using a mortgage to help you buy an off-plan property can require a little more thought than in more typical property purchases. In order to work out what you can afford to buy, you may be depending on finding out how much a lending institution will allow you to borrow. However, most mortgages will not be confirmed until around six months prior to completion. If you're buying an off-plan property - especially if it's in a buy-to-rent development - you may be looking at a much longer timescale before reaching completion. Online affordability calculators may give you some idea as to what you could borrow, but the most prudent course of action is to consult a financial advisor. As ever, make sure you choose an independent advisor in order to ensure you will receive a full market spectrum of available mortgages. Some financial advisors are likely to have specific experience of helping investors finance new purchases, including off-plan ones, and so it is worth seeking out such a person. Your financial advisor should also be able to let you know when is the most appropriate time to apply for your mortgage.

4. Put down your reservation fee as soon as possible

Once you've decided on a property, make sure you act as soon as possible to secure it. After all, if it's desirable to you, there's a good chance other investors may also be angling to buy it. This means that as soon as you have agreed a purchase price with the developer, you pay the appropriate reservation fee. Once paid, the developer will remove the property from the market.

5. Appoint an appropriate solicitor or legal conveyancer

This is the point at which it is time to appoint a solicitor or legal conveyancer if you do not already have one. As is usual, they will take prime responsibility for ensuring that the transaction proceeds as it should towards exchange and completion. During this period, your developer may send you construction updates. At exchange, you will pay a deposit. This is normally 10 per cent of the purchase price, minus the reservation fee. You may then have an obligation to make additional, staggered payments to the developer, but your solicitor will advise you on this.

6. Completion

The inevitable vagaries of the construction process mean that the completion day is likely to remain fairly fluid until quite late in the build. Once the developer is sure that the property is ready, they will send you (or your legal advisor) a completion notice. The notice will set out how long you have to complete on the process. You can expect this to be around two weeks.
You can sign up to our newsletter and join Nethouseprice's community of over 190,000 members who get regular property tips, relevant offers and news, click here http://nethouseprices.com/auth/user-register
Source: Nethouseprices.com 02.07.2019