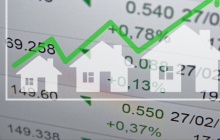 Selling an investment property is very different from selling an owner-occupied home. This is less in terms of sold property prices and more to do with practicalities and logistics, particularly when it comes to a tenanted flat or house.

Many investors will not look further than the traditional means of sale - an estate agent or property auction - and they may not need to do so. However, if a quick sale or a particularly profitable sale is important, or if a property is not shifting despite an estate agent's best efforts, it may be time to reconsider. This could be especially so for an investor faced with problematic void periods or someone who can no longer balance the books, whether as a result of issues peculiar to that property (maintenance etc.) or because of the effect of recent tax changes.

We take a look at how to tweak the marketing process in order to proceed to a sale.

1. Using estate agents to best advantage

Just because one estate agent has failed to sell a property doesn't mean that another will have the same problem. Just as you would with your own home, it's sensible to ensure you appoint an estate agent with relevant experience in the type and location of the property for sale. On the basis that your target buyer pool is likely to include other investors, this ought to include appropriate experience of selling investment properties. Apart from anything else, an estate agent that deals regularly with investment sales and purchases is far more likely to have a ready-made list of potential buyers than one that does not.

Once your initial contract period has ended, you are free to sign up with another agent. If you haven't already done so, you may wish to consider the multi-agency approach, although do bear in mind that commission rates tend to be higher. Multi-agency deals can work particularly well where a property has potential appeal to both local and national buyers. Few estate agents have both a genuine national and local reach, so it can make sense to agree a multi-agency deal with one of each.

Whichever agency or agencies you decide to sign up with, make sure you receive a copy of their marketing plan before you sign on the dotted line. It goes without saying that any agency should ensure that your property is advertised on all the main online selling portals. If the agency is a traditional high street one, it may also suggest featuring your property in its shop window. If you choose an online agency, don't let them off the hook when it comes to marketing, as they should also devise a tailored marketing plan to share with you. Obviously, marketing strategies are subject to whether or not the property is currently tenanted. An open house, for example, although popular with many residential sellers, is less likely to be viable with tenants in situ.

2. Selling a tenanted property

Selling a tenanted property poses particular challenges, especially if it is being marketed to would-be owner-occupiers. Not only can sold property prices of such homes be lower, it is crucial to keep your tenants on board during the selling process. They may be reluctant to cooperate - and indeed will have no legal obligation to do so unless otherwise specified in their tenancy contract. This can make viewings tricky. Tenants who would prefer to stay in their home may be more likely to assist with the sale process if you market the property to other investors with tenants already in situ. Approaching local lettings agents to ask if they know of any investors who might be interested in buying the property can be a fruitful avenue to take. Selling to another investor can also make for a speedier sale on the basis that most investment purchases are viewed purely as a financial transaction, with the added benefit that the average investor has greater familiarity with the property buying process than does a typical residential purchaser.

Tenanted properties, especially if they are in good structural and decorative order, are very attractive to other investors. The buyer is set to benefit from a guaranteed rental income from day one of ownership and does not face the time and expense of finding a new tenant.

Even if the tenancy agreement requires tenants to cooperate with viewings during the last month or two of their tenancy, this does not override their right to "quiet enjoyment" of the property. This means that scheduling viewings must be undertaken with care and with appropriate consultation with the tenant.

Ultimately, maintaining a good relationship with tenants can be imperative when it comes to achieving a well-priced sale. A tenant who is prepared to keep the property clean and tidy, and to allow viewings at short notice is likely to mean that a property sells faster than one with a less cooperative tenant. Some landlords choose to offer financial incentives to encourage tenants to cooperate with the sale process.

Finally, don't rule out the possibility of your tenant buying the property themselves.

3. Auctions

Auctions are a popular choice for the investment seller. Not only is the process speedier than going through an estate agent, but it can be easier to find a buyer, particular for a property that is being marketed to other investors. Auctions are where many investors buy and sell their properties so using one can give you entry into a far bigger pool of potential buyers. However, before committing to an auction - even at an auction house that you are already familiar with - make sure you do your research. Check what comparable properties went for in recent months. Equally, check how many similar properties went unsold over the same period of time.

4. Other selling sites

It may seem an outlandish choice, but some investors have successfully sold their properties via sites such as eBay and Gumtree. If you choose this route, bear in mind that paid-for listings are more likely to give your property greater visibility. Remember, too, that you will not have the practical support offered by most estate agents and auctioneers, and will need to conduct all viewings yourself. You will also need to take on responsibility for filtering out time-wasters.
You can sign up to our newsletter and join Nethouseprice's community of over 190,000 members who get regular property tips, relevant offers and news, click here http://nethouseprices.com/auth/user-register
Source: Nethouseprices.com 02.07.2019