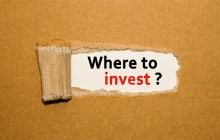 For the investor, learning how to spot a property hotspot is usually crucial to the ongoing and ultimate success of their investment strategy. Raw statistics from the likes of the Office of National Statistics often contain the desired information, but the raw data can seem baffling and analysing it an impossible job. We take a closer look.

Brexit-proofing

Let's face it: whether we're a Remainer or a Leaver, we'd like to be able to Brexit-proof the next few months (or years). Those with an interest in property, whether as owner-occupiers or investors, have very specific concerns.
-Should you look to buy, or sell, before Brexit?
-Will any form of Brexit make it harder to sell property?
-What would a hard, or disorderly, Brexit mean for property values and sold property prices?
-Will some areas profit from Brexit, and perhaps do so at the expense of others?

To the best of its ability, the Bank of England has attempted to answer some of these questions, even if its answers are not exactly always reassuring. Back in January this year, it estimated that the average property could lose 30 per cent of its current value in the event of a no deal Brexit. And, in the eyes of many economists, property investors and homeowners alike, the ongoing uncertainty over if, when, and on what terms the UK would leave the EU was responsible for stifling the traditional spring property market boom.

Lending institutions and estate agents also reported falls in consumer confidence. New buyer enquiries and mortgage applications slowed, the number of properties reaching the market dropped. However, even in the midst of such apparent gloom and negativity, it is possible to detect future investment hotspots that have the potential to outlast a Brexit of whatever shade or strength.

Think rentals

Very fortunately from the perspective of the typical property investor, it is rental homes that look as if they might go some way to prop up a faltering property market. The rental sector is thriving, particularly in large urban areas, with universities and significant populations of young, often transient, professionals.

Although London is often regarded as the ultimate Mecca for rental properties, it is perhaps best regarded as a case on its own. More than any other city in the UK, it has suffered from the government's new, more punitive taxation regime aimed at landlords and those with second homes. And, with the highest average sold property prices, it's also where the increases to stamp duty have been felt most strongly. Then, as if to put the boot in, in recent years, it has experienced an over-supply of off-plan development properties, particularly around the Docklands area. This has left developers struggling to off-load new properties and landlords finding it difficult either to sell them on or rent them out. Moreover, as the cost of living continues to outstrip wages and salaries, London seems to become ever more unaffordable, especially to those at the start of their careers.

Other cities are now sounding the siren call to attract the students and young professionals who may form the backbone of those cities' future economies.

Birmingham

Birmingham has worked hard at creating a profile as England's second city. Although its current population stands at only 1,147,300, in comparison to London's 8,787,900, statisticians expect Birmingham's to increase by 14.5 per cent by 2041. While this will still not bring it within touching distance of London's population, it nonetheless represents a significant rise for Birmingham and, more importantly, one that carries with it all sorts of opportunities. Businesses have not been slow to tap into Birmingham's potential and the canny property investor might do well to emulate them. In the last five years alone, property prices have leapt by 29.46 per cent in the city, representing enormous potential for capital growth. Moreover, construction is booming in Birmingham and city planners are having to factor in increased future demand for high-quality new-build flats and houses.

When it comes to property development in Birmingham, the current Westminster Works project is a case in point. Strategically positioned close to new high-speed rail links connecting Birmingham with London, Westminster Works is aimed as much at commuters as it is at Birmingham residents. It's being marketed as providing city living in a sustainable, purpose-built neighbourhood with its own central public space, Moat Square. Once completed, the development will constitute eight storeys and will host 220 separate units.

Manchester

Much like Birmingham, Manchester's population is projected to rise by just over 14 per cent by 2041. With a rise of over 30 per cent, its property prices have outstripped Birmingham's over the same five-year period. It also enjoys being the city that attracts more graduates (both those who attended one of the Manchester universities or those who studied elsewhere) than anywhere else in England and Wales, apart from London. Doubtless many graduates stay because of the city's vibrant, cosmopolitan atmosphere, its ready and varied supply of entertainment, and its easy access to some of the country's most beautiful countryside (the Peak District, the Lake District, Snowdonia etc.). However, many are also lured by the relatively recent influx of high-quality businesses, including Amazon, the BBC and a number of international law firms, that have invested in the city.

Accommodation for those who choose Manchester as their home is more varied - and of better quality - than ever before. Developments like Ancoats Gardens are immensely popular and, consequently, offer potential stable and lucrative investments for property investors.

London

Despite everything, it is never wise to rule out London. Its population, too, is projected to rise by more than 15 per cent over the next quarter of a century. All of these incomers will need housing, which, in an already crowded city, poses both a challenge and an opportunity. As with many UK cities, there's certainly a huge number of properties currently sitting empty that could be repurposed and used for living accommodation again. However, a population rise on this scale almost inevitably calls for further development and, with 60 per cent of Londoners expected to be renting by 2025, it represents a significant opportunity for any investor with sufficient financial wherewithal and appropriate appetite for risk.
You can sign up to our newsletter and join Nethouseprice's community of over 190,000 members who get regular property tips, relevant offers and news, click here http://nethouseprices.com/auth/user-register