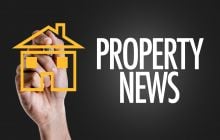 Whether you're a fan or not, the advent of a new Prime Minister resolves one of the many uncertainties surrounding British political and economic life. However, for the homeowner - or would-be homeowner - plenty of questions are, as yet, unanswered.

-What will happen to property prices? In particular, are sold property prices likely to slump?

-How easy will it be to buy or sell property?

-Are sellers likely to prove reluctant to put their properties on the market? And will buyers be wary of taking on large financial commitments in the form of mortgages if they are unsure as to the future general direction of the property market?

-Are some areas of the country likely to prove more resistant to falling or stagnating prices than others?

-Will mortgages be harder to obtain?

Even industry experts will find it impossible to answer these questions with any certainty. Despite this, it is possible to glean a certain amount of interesting information as to the future direction of the property market by examining areas that are currently performing well and also by taking a closer look at the state of the mortgage market.

A. Property hot spots to watch

1. Berkhamsted
Prices in this Hertfordshire town rose by an average of £33,875 between January and July 2019, representing an impressive average increase of £185.11 per day.

2. Reigate
Sitting at the foot of the North Downs, this Surrey commuter town is another that has been enjoying a property boom since January this year. Prices rose by an average of £33,723, equating to £184.28 per day.

3. Epping
Epping's proximity and good transport links to London, as well as the quality of its housing stock, may have something to do with its £32,657 average price rise between January and July. This works out at an average of £178.45 per day.

4. Billericay
Essex's Billericay is also riding high, with an average property value increase of £31,299 between January and July 2019. This equates to £171.03 per day per property.

5. Winchester
England's ancient capital continues to attract London emigres by the droves. As a consequence, average prices in this small Hampshire city rose by £31,021 between January and July 2019, or £169.51 per day.

6. Bushey
Hertfordshire's Bushey enjoyed an average property price rise of £28,819 in the first seven months of this year, or £157.48 per day.

7. Ware
A third entry for Hertfordshire, Ware's average property price rose by £26,784 between January and June this year. This works out as £146.46 per day.

8. Godalming
Godalming is Surrey's second entry in the table. It posts average property price rises of £26,782 in the first seven months of 2019, or £146.35 per day.

9. Uckfield
Properties in Uckfield in East Sussex have enjoyed an average rise of £24,169 between January and July 2019, or £132.07.

10. Waltham Cross
Hertfordshire takes the last entry in the top ten, thanks to the average £23,383 rise enjoyed by properties in Waltham Cross. This equates to an increase of £127.78 per day.

Needless to say, there are no prizes for spotting that all ten entries in the table come from the south-east of England, although it is interesting to note that this is the area of the country that has supposedly been hardest hit by the slowing property market. It is also important to remember that average property price rises do not always correlate to improved sold property prices, particularly where buyers are reluctant to enter the market. However, for those buyers who do think that now is the right time to purchase property, what does the mortgage market look like?

B. The mortgage market in mid-2019

Initial signs are reasonably positive: although gross mortgage lending on residential loans was 4 per cent down (at £21.9 billion) in June 2019, when compared to the same month in 2018, the UK's high street banks actually approved 2.9 per cent more mortgages than they did twelve months ago. These figures, released recently by UK Finance, may appear particularly puzzling, given that the overall number of property sales dropped by 16.5 per cent in the last twelve months. This last figure comes courtesy of HMRC and has caused a certain amount of consternation, perhaps not least among would-be sellers.

The reasons behind the fall off in the volume of residential property transactions do not take a wizard to reveal. Affordability problems, ongoing Brexit uncertainty and undersupply of suitable housing stock all play a part in the bigger picture.

Affordability is always going to be tricky to resolve. The government has made a number of attempts with various help-to-buy schemes, especially those aimed at first-time buyers. Despite this, rising stamp duty costs, general increases to the overall cost of living and stagnating wages and salaries put property purchasing beyond the reach of many. Even those able and prepared to tighten their belts enough to afford to buy (at least on paper) may sometimes find themselves falling at the mortgage hurdle.

The Brexit effect is, if anything, only likely to become more pronounced over the next two to three months with the approach of the 31 October deadline. It is reasonable to suppose that many people will choose to wait and see whether the UK really does leave the EU on that date and, if so, what the knock-on economic effects prove to be, before they consider buying or selling. Some, however, will decide to take the leap now in advance of any no-deal disruption. Those buyers that do plump to purchase property now will find themselves in what experts widely regard as a buyers' market (albeit one in which, in certain areas, prices are rising), with low interest rates and mortgage lenders who are more willing to lend than at any point in recent years. The plethora of fixed term deals currently available underscores this point, although buyers may wish to think hard before locking themselves into very long fixed rate deals as, by doing so, they may end up paying considerably more on their mortgage than the market demands.
You can sign up to our newsletter and join Nethouseprice's community of over 190,000 members who get regular property tips, relevant offers and news, click here http://nethouseprices.com/auth/user-register
Source: Nethouseprices 30/07/2019