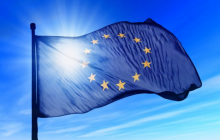 We may have a new Prime Minister, but the uncertainty around Brexit continues - and some pundits have even suggested that a recession may be looming after a surprise dip in economic output and an uncertain period in the FTSE indexes.

But what does this mean for property investors? Do we simply stop investing and building our portfolios, or accept that uncertainty is inevitable and simply refocus our strategies? Happily, many successful property investors favour the latter approach and use these periods of uncertainty - and even possible economic downturn - as a time to strengthen a portfolio with smart buys and consolidations.

Let's take a closer look at some best practice tips to follow when considering property investment in the uncertain post-Brexit - and possibly 'no deal' Brexit - world.

1. Identify the key infrastructure projects
When a market is unstable, uncertain or weak, those areas which are still seeing heavy infrastructure investment are likely to continue to grow, both in terms of capital gains and on the rental income front. For example, look at properties being built along HS2 routes, Crossrail lines, new metro extensions and similar projects which signal rising demand in the area.

2. What does the high street tell you?

The high street gives a valuable picture of any area and will tell you rapidly if it is stable and attractive, growing or declining. Look at the types of shops on offer. Are there empty units or is the high street thriving? Are new businesses moving in, or are they selling up? Are there signs that the council is spending on improvements to continue to meet rising demand, or does the high street feel as though it is slowly declining?

3. Look at the schools
Families will always look at schools before they move into an area, so do your research. Look at Ofsted reports for local primary and secondary schools. See if they are oversubscribed or undersubscribed, suggesting demand and giving you an insight into demographics. If you move into an area with a high proportion of grammar schools, for example, then house prices are likely to sell at a premium and rental demand will be equally high from parents keen to secure a place.

Remember that many parents will rent homes in areas with great schools until they can secure that all-important place and then look to buy once their child is securely in the school and they can make the more permanent move at leisure. Investments in family homes can be smart in these areas and can offer highly attractive rental yields.

4. Check used property prices
Use nethouseprices to find out sold property prices for areas and streets that you are interested in. These will flag up trends in demand and supply and give you a far better insight into the types of prices you should ultimately be paying for any investment - regardless of what estate agents are listing properties for. Remember that a good location is essential and that you will inevitably pay more for properties which are located close to essential amenities, such as schools, shops, public transport and so forth.

5. Keep your costs low
If you are financing your property investment with a mortgage, then take care to shop around for the best deals. The same applies to the other costs associated with buying a house, from insurance through to furnishing. Don't cut corners with sub-quality products, but do take care to avoid paying unnecessary premiums for your services and investment costs. This will help to minimise the costs of your investment and improve your rental yield and overall profit in the process.

Similarly, make sure you choose a good solicitor with a strong reputation and plenty of good reviews and consider an online solicitor with a good track record, as they tend to be competitive on the pricing front and efficient in their work, thanks to their digital models of operation.

6. Consider your letting agent
Many property investors will choose to use a letting agent to let their property and this can be a good move, especially if you have a portfolio of properties and don't want to be a hands-on landlord. Consider your insurances carefully, particularly with regard to void periods and rent cover, especially if you have a property mortgage in place that you would struggle to meet if your property was left without a tenant for a period of time.

7. Have a plan
Every investor needs a bigger plan. Make sure you have one that spans two years, five years and 10 years. Knowing your overall objectives will help to guide your interim decisions and give you a framework to review your progress against. As part of this plan, it's important to know why you are investing. Some investors will look for property value growth for capital gains, and others will be interested in the income gains of regular rent, with an attractive yield. Regularly check the sold property prices in your area of interest to get a starting point for your calculations.

8. Get a good accountant!
Taxation law can be complex and HMRC expects to see accurate financial books and records. A good accountant is worth the cost, as they will be able to advise on ways to optimise your tax liabilities so that you are paying the right amount. They can also provide bookkeeping services and advise on relevant schemes which are tax advantageous, such as those relating to landlord investment corporations. Again, this frees up administration time if you prefer to focus on the more strategic elements of growing a portfolio for long-term financial gain.

9. Join a professional landlord association
By joining a local landlord association - many of which are run by local councils - you will give tenants confidence in your professionalism and also get to learn from your peers and fellow property investors. These groups, which include national bodies such as ARLA and SAL in Scotland, also offer training and access to supplier discounts.

With these rules in place, you will see far more from your property portfolio and have the confidence which comes from following a sound strategy and from approaching your property transactions in the right way.
You can sign up to our newsletter and join Nethouseprice's community of over 190,000 members who get regular property tips, relevant offers and news, click here http://nethouseprices.com/auth/user-register
Source: Nethouseprices.com 14.08.19