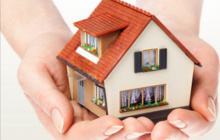 If you're a landlord, you need landlord's insurance. A standard residential insurance policy simply will not cut the mustard - and here's why.

Legal obligation

Some landlords decide against taking out specialist landlord insurance when they discover that there is no legal obligation to hold it. However, this ignores the fact that a good landlord's insurance policy is the sensible, pragmatic choice that can protect your financial interests while also helping to ensure that you fulfil other legal obligations inherent in your role as a landlord.

Obligations imposed by others

Just because there is no legal obligation to hold landlord's insurance does not mean that interested parties may not insist on valid insurance. Obviously, a prospective tenant may choose to decline to rent a property where the landlord cannot show proof of a valid, subsisting insurance policy.

While a landlord may conclude that another tenant may not be so "fussy", it's probably worth remembering that tenants who check whether or not their prospective landlord has appropriate insurance may be the type of tenant who is likely to take better care of the property and alert the landlord to repair and maintenance in a timely fashion.

And, as any prudent investor knows, taking good care of your properties is essential in ensuring that they continue to provide you with a reliable income and keep pace with sold property prices locally. Similarly, some lettings agents will refuse to manage a property where the landlord cannot show proof of existing landlord's insurance.

Again, as with a tenant, a landlord may conclude that another, less fussy, lettings agent will do the job just as well. However, this could be an expensive risk to take. Finally, and perhaps most pointedly, many mortgage providers may refuse to lend without the comfort of a landlord's insurance policy. Taking out such a policy and allowing it to lapse would then put the borrower in breach of their obligations under the mortgage policy.

Essential components of a good landlord's insurance policy

Assuming that you are convinced as to the need for a good landlord's insurance policy, what are the elements you should be looking for?

1. Buildings insurance
This will be a familiar concept to anyone with pre-experience of owning freehold property. Fires, floods, earthquakes and other such catastrophic events are thankfully rare but, where they do occur, can wipe out what may be your single biggest financial investment. Claiming on buildings insurance will not recompense you to the value of sold property prices but is designed to cover the cost of rebuilding or making good any damage.

2. Loss of rent
This element is potentially useful in a variety of circumstances but follows on particularly well from (1) above. Anything that damages your rental property may mean that it is uninhabitable for a period of time. If this is the case, you cannot charge rent for it but, at the same time, may still have to make mortgage payments. Note that it does not cover you in the event that your tenants default on their rental payments.

3. Property owners' liability cover
This protects you from any claim made by a tenant or visitor in respect of any injury suffered while on your premises. It is similar in nature to the public liability insurance taken out by businesses. If necessary, it should cover the cost of court-awarded damages for the claimant, your legal costs incurred in defending the claim, and the claimant's legal costs if their case is successful. Taken together, your potential liability could run into seven figures so this is not an insurance element to overlook.

4. Contents insurance
Although your tenants will need to take out their own contents insurance to protect their personal belongings, including any furniture or white goods belonging to them, you must also ensure that anything that belongs to you is protected. In some unfurnished properties, this may amount to very little but don't forget to take into account carpets and any items of movable furniture.

For the avoidance of doubt, current advice from the Financial Ombudsman is that fitted kitchens and bathrooms, TV aerials and built-in furniture and appliances fall under buildings insurance. However, be aware that some laminate floors - the "click-together" type may come under the contents' heading as they are at least as moveable as a carpet.

Optional elements of a good landlord's insurance policy

You may want to consider taking out a policy that also offers:

1. Malicious or accidental damage cover
This allows you to recoup the cost of repairing or replacing anything that gets broken, whether accidentally or maliciously, within your property.

2. Legal cover
Rental properties can sometimes incur unexpected legal costs for their owners. These could relate to a number of matters but the most common are when a landlord faces proceedings for breaching their legal obligations to their tenants, when a landlord is subject to an HMRC investigation, or when a landlord needs to take legal action to evict a troublesome tenant.

3. Emergency assistance cover
Although many utility companies offer a similar emergency assistance package, it can make financial and administrative sense to roll up these various separate insurance policies into one package. This then covers you for issues relating to the supply of the property's gas, water and electricity, and often for plumbing and drain-related problems. It can be particularly useful for landlords who do not employ a managing agent.

4. Tenant default insurance
This protects you if your tenants stop paying their rent.

Different types of tenants

Before taking out your landlord's insurance policy, bear in mind that your premium - and, indeed, the range and scope of available policies - may change depending on your tenant. Professional tenants, who pay their rent themselves, usually attract lower premiums for their landlords. Conversely, DSS tenants and students often attract higher premiums.

You may also need to seek a specialist insurance provider. Despite these two potential obstacles, many landlords still prefer letting to those in receipt of DSS benefits or to students because of the greater pool of potential tenants. However, to ensure your policy is valid, do make sure that your insurance provider has a record of the type of tenant you are letting to.

Sub-letting

Landlords often object to subletting for a number of reasons. And, if you were not previously aware of it, you can now add the potential invalidity of your insurance policy to the list. Insurance companies are generally unhappy with subletting because of their concern that the subletting tenant has not been properly vetted as suitable.

Nethouseprice newsletter
You can sign up to our newsletter and join Nethouseprice's community of over 190,000 members who get regular property tips, relevant offers and news, click here http://nethouseprices.com/auth/user-register
Source: Nethouseprices.com 02.09.2019