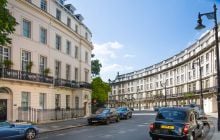 With the highest average sold property prices of anywhere in the UK, London has long been a difficult market to buy in. We take a look at five questions currently occupying the attention of some or all of those looking to buy in the capital.


1. First time buyers: how much do they really need to buy in London?

ONS data from last year looked at the typical earnings of Londoners aged between 22 and 29 and compared it with average prices of property at the lower end of the market in London. The findings are not heartening for anyone hoping to buy soon: a Londoner in that age bracket can expect to earn an average salary of £25,780. Meanwhile, average house prices in the lowest quartile of the London property market stand at £336,000. This means that those in this slice of the millennial demographic need to find 13 times their average salary in order to buy a property in the capital.

Data from 2013 reports a gap of 9.8 times average annual earnings, whereas that from 1999 was just 3.9 times average salary.

For those whose jobs tie them to London, there is slim comfort to be had in looking within commuting range of the capital. First-time buyers in the south-east but also further afield in the east and south-west of England are facing property prices that are 10 times average salaries.

Exactly what is propping up such huge discrepancies is, of course, a matter of considerable debate. However, a slide in the number of properties coming onto the market looks likely to be having some effect in bolstering what is otherwise a general slowing of house price growth across much of the UK.

The options for those determined to buy are further constrained by the sizeable deposits demanded by most lenders. Currently, the average first time buyer in London must find a deposit of £100,000. Then, of course, there is the issue that the majority of mortgage lenders will not consider lending more than 5 times salary (and, more often, closer to 3 or 4 times).

While some would-be buyers are fortunate enough to benefit from the Bank of Mum and Dad, others face joining older members of the millennial demographic and renting well into their 30s or even beyond. It is reasonable to suppose that this group will be watching political manifestos with interest, alert for anything that may assist their attempts to buy their first home.


2. Does a no-deal Brexit equal plummeting London house prices?

In September 2019, accountancy giant KPMG released analysis of the likely effect of a no-deal Brexit on the UK property market. Its headline figure posits a 6.2 per cent drop for average property prices across the whole of the UK. Even more significantly, the analysis also notes that a drop of up to 20 per cent is "not out of the question". Even a 6.2 per cent drop would wipe £31,000 off the value of the average London residential property. This would then equate to the average London home being worth £422,000 (as compared to an estimated £453,000 if the UK leaves the EU under a deal). The Bank of England goes further; its worst-case scenario sees property prices dropping by 30 per cent over three years. For those London property owners who bought with small deposits in recent years, the no-deal figure (and possibly also the exit with a deal figure) would leave them in negative equity.

However, optimistic first time buyers hoping to prove that it's an ill wind that blows somebody some good may be in for a disappointment. While a certain proportion of homeowners are always going to need to sell regardless of the economic situation, many more will do their very best to ride out any period of negative equity in the hope of an eventual price recovery.


3. How much does Crossrail continue to influence the London property market?

Despite an initial boost to both property values and sold property prices in areas close to the new Crossrail link, new delays to the project are set to wipe an estimated £100,000 from the value of some homes.

However, drill down into the figures and the bottom line is not as depressing as it might first appear. In May 2009, when the Crossrail project kicked off, the average house price in the areas set to benefit from a station on the new trans-London link was £305,442. Nine years later, the average home in the same areas was worth £595,061. This equates to a rise of 0.8 per cent for each of the months of the project's duration. House prices began to drop following the September 2018 announcement that the project would be delayed. To date, properties in affected areas have reduced in value by an average of 3.1 per cent although those in Woolwich, Tottenham Court Road and Bond Street have seen drops of over 28 per cent. With Crossrail now not set for completion until 2021, industry analysts are warning that homeowners and investors should prepare themselves for price drops to continue for the duration. However, this would still leave properties worth an average of £475,290, representing a significant rise on their 2009 values.


4. How long are London homes spending on the market?

London sellers keen to secure an offer on their property are now waiting 72 days (figures from May 2019) compared with 89 days in January 2019. Although official figures for the months post-May 2019 are not yet available, anecdotal evidence suggests the time spent on the market is continuing to fall. This suggests a resurgence in buyer numbers.


5. What about investor confidence in London?

New-build developments are the traditional hunting ground for many of London's property investors. However, developers are reporting a surge in interest from owner-occupiers while investors, perhaps concerned about the fluctuations in the property market, hold back. This is substantiated by the halting of work on the Spire, the 67-storey tower in Docklands, which was supposed to have been the UK's tallest residential building. A spokesman for the Chinese developer attributed the halt to changing market conditions since the project's inception in 2014.

However, some developers are reporting success in selling multiple units to corporate landlords for rental. This is something of a win-win for developer and landlord alike: the developer offloads the property while the landlord often secures a significant discount for buying multiple units. This economic model is particularly apparent in developments outside Zone 1.
Nethouseprice newsletter
You can sign up to our newsletter and join Nethouseprice's community of over 190,000 members who get regular property tips, relevant offers and news, click here http://nethouseprices.com/auth/user-register
Source: Nethouseprices 27.09.19