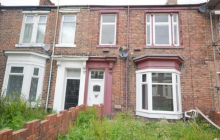 As a prospective house seller, you've no doubt been inundated with advice geared to help you sell your home. Declutter, repaint shabby walls, add greenery and remove dustbins to give your home that all-important kerb appeal......the advice goes on and on in order to help your home match the best of the area's recent sold property prices. Much of this advice will be spot-on, but have you thought of inverting the question and thinking about steps you may have taken that could actually be deterring potential buyers?

1. Smelly homes

Research conducted by BT found that an unsurprising majority of respondents - 61 per cent - cited smelly homes as a turn-off during the property viewing process. The cause of the smell matters less than its existence. Pets, cooking odours, bins, ashtrays and smoking are some of the most common sources.

While sweeping and mopping hard floors and vacuuming rugs and carpets is a must, don't forget your soft furnishings. Carpets, curtains, cushions, bedding and upholstered furniture are all prime candidates for trapping odours. Wash loose covers and air everything that can't be washed. If you have a steam mop, check whether it can be used on carpets and soft furnishings as well as hard surfaces, as many mops can.

Empty all bins, especially those in the kitchen and bathroom, and give the empty container a good clean.

Similarly, empty ashtrays and discourage anyone from smoking in the house.

Make sure plug holes are clear, that water is running easily down them and, of course, that they do not smell.

You might not be intending to sell them with the property but dishwashers, washing machines and fridges are other common sources of stale smells. Some elbow grease and white vinegar can work wonders, while costing almost nothing.

Try to relocate pets at least for the duration of a viewing and, ideally, for a few hours beforehand. At the very least, ensure small animal cages are clean, litter trays put away out of sight (and smell) and that pet bedding is clean and freshly washed. Don't forget, though, that any sign that pets live in your home may be enough to deter some buyers altogether, especially those who suffer from animal allergies.

Finally, open the windows as much as possible, although be wary of having them open during a viewing, as buyers may wonder whether you are trying to mask odours. Equally, be cautious of using reed diffusers, plug-ins, air fresheners or scented candles. At least as many people loathe artificial scents as love them. Freshly-brewed coffee and baking bread are popular but, again, some viewers may regard them as something of a cliche.

2. Overgrown gardens, astroturf and decking

You might not be green-fingered but, according to the BT survey, when it comes to outside space, the only thing that deters buyers more than no garden is an overgrown one. If you can't afford a few hours of a gardener's service, there really is little alternative to putting on some gardening gloves and getting to grips with the weeds and out-of-control vegetation yourself. Apart from anything else, overgrown gardens leaves buyers wondering what they might be hiding. And, if you're tempted to deal with the problem by replacing your lawn with astroturf, think carefully. At a time when more and more people are trying to encourage wildlife into their gardens, astroturf represents the antithesis of that idea. In the same vein, be wary of cutting back bushes or scalping your lawn too vigorously. Finally, the era when slapping decking down in back gardens automatically translated into more viewings and higher sold property prices is well and truly past. Not only does decking often provide nesting opportunities for rats, it is slippery when wet and, rodents aside, is not always considered a "green" option. If you do decide to install decking, ensure it is done competently. Estate agents frequently report that amateur, botched decking jobs are a big no-no among viewers.

3. Vibrantly-coloured interior decor

Just as magnolia never had universal appeal, the grey trend certainly isn't for everyone. However, many buyers struggle to visualise themselves and their possessions in a property with a citrine-yellow feature wall in the living room or a candy floss pink kitchen. Others may be deterred by the prospect of redecorating as soon as they buy the property. For you, the colour scheme may reflect your tastes and personality, but toning it down can encourage more people to view the property and, hopefully, to make an offer that you want to accept.

4. Fresh paint

Despite (3) above, it is wise to be cautious about repainting your property immediately before marketing it. Some prospective purchasers may smell the fresh paint and immediately suspect that you are trying to cover up damp or cracks. Perhaps you are but, if so, it's far better to deal with the cause than try to disguise it cosmetically. And, if you're painting for no other reason than to restore tired or peeling walls, or to provide a more neutral palette, it's best to try and complete your painting at least a fortnight before marketing your home.

5. DIY

You might be proud of your DIY skills, but plenty of buyers will spot amateur jobs a mile off. Be particularly wary of using poor quality materials. Corner-cutting to save costs may seem necessary but can backfire badly when it comes to selling. Try to choose fixtures and fittings because they are durable and will last, and not because they resemble fashionable or more expensive items.

6. Getting the bedroom to living space ratio wrong

Even though the number of bedrooms doesn't influence a property's asking price nearly as much as many sellers believe, It's common to see properties where the owners or developers have crammed in as many bedrooms as possible. This can lead to an unbalanced ratio between bedrooms and living space, which buyers may well notice. After all, it's no good having five bedrooms if the living space is limited to a kitchen and small living room. Equally, most buyers value storage space in bedrooms and sufficient room for a double bed over squeezing in an extra box room.
Nethouseprice newsletter
You can sign up to our newsletter and join Nethouseprice's community of over 190,000 members who get regular property tips, relevant offers and news, click here http://nethouseprices.com/auth/user-register
Source: Nethouseprices.com 01.10.19