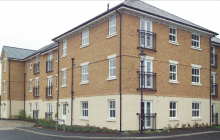 New to property development and keen to avoid making expensive mistakes? You've come to the right place: we've collected a list of some of the most common errors made by newcomers to property development. Whether you hope that your investment will lead to strong rental income or a healthy profit after a quick sale, read on to learn how to swing the scales in favour of your finances.

1. Buying in the wrong location

It is impossible to over-emphasise the importance of location. Even if you're not buying a property to live in yourself, it is still essential to focus on the location from the perspective of your target demographic.

Be wary of so-called up and coming areas, especially if you are looking to rent rather than sell. While up and coming areas do sometimes translate into increased demand for property in the area, the real boost to sold property prices will come once the area has been regenerated. Enticing renters to up and coming areas can be particularly difficult. Most renters are not planning to rent your property long-term and are less likely to put up with a neighbourhood in a state of flux. After all, a renter does not stand to benefit financially if their rental property increases in value. In fact, from their perspective, they may worry that you, as their landlord, will raise their rent as the area becomes more desirable.

Buying property in an up and coming area is perhaps less risky if you plan to "flip" it soon after renovation, but banking on a big profit is rarely wise. You might decide that it's sensible to ensure that the success or failure of your project is not allowed to depend on the property achieving a figure that would break the current ceiling for the road or area.

Finally, be wary of being enticed by a low sales price and / or lack of competition from other developers. If a property is very cheap or no-one else is interested in it, there is almost always a good reason. This could be due to factors such as poor public transport links, or close proximity to a busy road or railway line rather than the state of the property itself. Always try to work out the reasoning behind a property's asking price. If it seems too cheap to resist, remember that the price may reflect the location - and this, unlike a property's physical condition - is not something you can alter.

2. Underestimating the build cost

This is a common issue for many amateur developers (including residential owners as well as investors). Whether you're buying through an estate agent or an auction house, it's crucial that you take the time to investigate what needs doing to the property and how much this should cost before committing to a purchase. Unless you are a highly experienced surveyor or builder, this is likely to mean taking one of both of these professionals to look at the property. Once you know the extent of the work you are looking at, you should seek quotes from the relevant tradespeople. Don't forget any necessary planning consents and, if you intend to use either or both, the services of an architect or project manager. It's also sensible to look at previous work completed by your chosen tradespeople and ask to see references from satisfied clients. Finally, although it will undoubtedly result in a higher headline figure, think about requiring tradespeople to commit to a fixed price estimate; this removes the common issue of escalating costs as a project proceeds.

3. Paying too much for finance

Unless you have very deep pockets, financing a property development project will almost certainly necessitate some form of finance. Shopping around for the best deal and using the services of an independent financial advisor, are very sensible ideas. So, too, as already discussed, is setting clear parameters for the build cost.

4. Plans and planning permission

There are far too many sorry tales of amateur developers who fall foul of planning laws. The UK Government's "Planning Portal" website is a very useful source of information for anyone preparing to do work on a property. Ultimately, the best advice is to ensure you are appropriately informed, to act methodically and not to be in too much of a rush.

5. Getting too personal

Decorating and fitting out an investment property is nothing like decorating and fitting out your own home. You want to make the property appeal to the widest possible group of potential buyers or renters, and this means keeping your own tastes and preferences in firm check. Aim for a bright, light and neutral palette, and be very wary of following the latest trends in interior decor.

6. Selling at the wrong time

If you've bought a property to do up and sell on, you'll be keen to complete the project quickly. You may feel extra urgency if you've taken out a bridging loan or are relying on credit card spending to finance the work. However, try to time the property's sale carefully. To some extent, timing should be dictated by the type of property. For example, if you've bought a four bedroom house in the catchment of a desirable school, timing the sale to enable the new purchasers to move in before school applications open is sensible. More generally, remember that there are fewer buyers around over the summer holidays and at Christmas. That's not to say you won't find a purchaser if you're marketing at these times of year, but you can maximise your chances (and your chances of generating competition among buyers to drive up the selling price) if you aim to sell during the prime spring and autumn months.

7. Expecting too much

Keeping your financial expectations in check may be essential if you want to ensure your property will rent or sell as you hoped. Setting too high an asking price or too ambitious a rent will deter interest. It may seem obvious, but a prospective buyer or renter will not care how much you've spent on buying and renovating the property; they will not want to pay more than its market value. You may be fortunate and your spending may be in line with recent rental or sold property prices in the area but, if it's out of step, you can expect interest to be low or non-existent.
Nethouseprice newsletter
You can sign up to our newsletter and join Nethouseprice's community of over 190,000 members who get regular property tips, relevant offers and news, click here http://nethouseprices.com/auth/user-register
Source: Nethouseprices.com