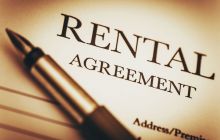 If you've recently purchased a property to let, you may be wondering how you can maximise your rental returns. In order to increase the value of your property you need to focus on what your tenants want, as after all, they are the ones that will pay your wages.
If you're curious about boosting your rental return, take a look at the following amenities. When added to your property, these amenities could help to increase your property value and rental income.
High-speed Wi-Fi
One of the most sought-after features in a rental property is high-speed broadband, as it allows tenants to enjoy their entertainment systems, utilise smart automation tools and most importantly use their phone with ease. It is also convenient for remote workers or students who wish to work from the comfort of their own home. When a tenant visits your property, they will most likely ask about the internet and may also test it out for themselves, so you need to make sure that you get the possible broadband deal.
Top-quality appliances
White goods and appliances are one of the first things that a tenant will look for when viewing a furnished property, so you need to make sure that you invest in high-quality amenities to impress potential tenants. This includes refrigerators, ovens, dishwashers, and washing machines which may cost a lot but are definitely worth the investment. If you're purchasing a pre-furnished property you should make sure you get a breakdown of each item and its value and compare this with your own findings by shopping around. You may find better-quality products for a reasonable price which are more likely to attract tenants, therefore you should consider furnishing the property yourself.
En-suite bathroom
Properties which feature a bedroom with adjoining en-suite bathroom are extremely popular, as tenants enjoy the ease of access of a bathroom just a stone's throw away from their bed. This is a favoured amenity among all different types of renters including young professionals, students, and even mature families who all enjoy this luxury in their rental property.
Cleaning services
One amenity that you would associate with hotels more than rental property is cleaning services, which has actually become somewhat of a necessity for some renters. Those working in full-time jobs or have their own businesses simply do not have the time to do simple chores, therefore they hire their own cleaning staff. Some property management companies now offer this service to tenants including young professionals and students who may be living on their own for the first time and may need some assistance.
Rooftop views
One of the more luxury features within new properties is rooftop terraces, these are popular in major cities like Liverpool, where investors can purchase luxury properties like Parliament Square at RW Invest, which offers spectacular views of the famous skyline. By investing in this type of property, you can massively increase your rental income and of course, tenant demand, as rooftop gardens provide renters with a place to socialise with their neighbours, as well as unwind and relax after a hard day of work.
Fitness facilities
As the fitness trend is not fading anytime soon, many developers are implementing gym facilities in new build properties to help landlords attract more tenants. This is a popular feature, with a recent study showing that 50 per cent of 3,752 private renters would pay £16 extra per month for in-house gym access. By investing in a property with exercise facilities including gyms, yoga rooms, or even an indoor swimming pool. This will attract a significant amount of tenants who are looking to lead a healthy lifestyle with convenient access to all things fitness.
Greenspace
One of the downsides of renting is that you may have to sacrifice the luxury of a garden, especially if you're living in a city-centre apartment where there is limited space. Renters have no expressed interest in having more outdoor space where they can relax, exercise or socialise with their neighbours, which is why developers and property experts have started implementing communal gardens in the grounds of their property to cater to these needs.
Secure parking
Having a dedicated parking space is a must-have feature for the renters of all ages, especially if they are planning to live in a city-centre where parking charges are high. This will not only attract tenants but will also allow you to charge a fee for a dedicated parking space, preferably in an indoor garage where your tenant's vehicles will be protected at all times.