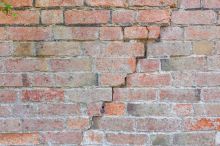 Whether you're a buyer or a seller, there are certain problems no-one wants to come up against. For a buyer, these problems may be significant enough to dash their hopes of completing a purchase - and perhaps they may even do so at a stage when they have already spent considerable sums on searches, surveys and legal fees. For a seller, they may indicate that the property will not sell without either dropping the price and / or spending money on remedying the issue. The three issues highlighted below all have the potential to impact sales and sold property prices but, managed in the right way, sellers and buyers can still hope to proceed with their transaction.

1. Subsidence

There's no doubt that subsidence can be a serious problem - but is it necessarily a deal-breaker when it comes to marketing a property?

First of all, it will depend on what caused the subsidence and whether it's been remedied. Common causes include the roots of large trees interfering with the foundations and lengthy dry periods causing the water table to drop and the foundations to shift. Whatever the probable cause, it's essential to get the property inspected by a chartered surveyor. Frustratingly, for anyone hoping for a quick sale or purchase, the chartered surveyor may not be able to give you a quick answer. Deducing that a property is indeed suffering from subsidence can be a long process, involving the monitoring of cracks in brick and plasterwork over many months. Once confirmed, you can deal with the cause - for example, by having a problem tree felled.

Underpinning is the remedy of last resort - and also the most expensive, although many insurance policies provide coverage (minus an excess).

Whatever remedy you take, make sure you keep all relevant documents. These will enable you to prove that you took the correct remedial action, and when you did so.

If you're the seller of property that's experiencing subsidence, you may find that it's prudent to look for a cash buyer. Mortgage lenders sometimes get nervous about lending on properties with any history of subsidence, even if the issue is now resolved. If you are that cash buyer, you may find yourself with a bit of a bargain as there tends to be much less competition for this sort of property. If you're a buyer who needs a mortgage, the picture is less rosy but, if you're set on buying a particular property, a mortgage broker may be able to help you find a lender willing to grant you a mortgage on it.

2. Japanese knotweed

This is the common name for Fallopia japonica, a non-native perennial plant that grows quickly (up to 10cm per day) in open spaces, particularly those close to water. As well as out-competing native plants, Japanese knotweed can cause serious structural damage to buildings. Thanks to its very robust underground stems (rhizomes), it is extremely difficult to eradicate. New plants can sprout from as little as 10mm of rhizome. Neither drying nor composting is guaranteed to kill it. If it's growing on your land, you have a legal duty to eradicate it. If you allow it to spread into the wild, you can be fined up to £5,000 and / or receive a prison sentence of up to 2 years. Meanwhile, you could be slapped with an ASBO under the Anti-social Behaviour, Crime and Policing Act 2014 if you allow it to spread onto your neighbour's land.

It's no surprise that buyers are often deterred by the presence of Japanese knotweed. However, its presence is not necessarily an absolute bar to a mortgage. Most lenders will still grant a mortgage on a property affected by Japanese knotweed provided the plant has been positively identified by a qualified surveyor and an appropriate management plan implemented. Consequently, these are the appropriate steps for a would-be seller to take in order to maximise their chances of selling the property. As a final comfort, Environet estimates that up to 5 per cent of UK housing stock is affected by Japanese knotweed, which makes it a problem for many others too.

3. Problem neighbours

As a prospective buyer, it's always sensible to do your own due diligence on the immediate neighbourhood of any property that you are considering buying. This means driving past at different times of day (and night), as well as attempting to have a chat with some of the neighbours. You should also make sure your solicitor asks the seller for any specific problems encountered. This is where it can get tricky for both parties. Many neighbour problems are subjective: for example, what counts as intrusively loud music to one person may only be a minor irritant to another. Although matters such as boundary disputes should always be disclosed, many sellers err on the side of under-disclosure when it comes to other issues, particularly if those issues have not come to the attention of the police, environmental health or other authorities. However, non-disclosure carries with it the risk that the new purchaser may subsequently pursue the seller for financial compensation.

Prospective sellers often worry that issues relating to problem neighbours will be reflected in sold property prices - or even that they may fail to get a sale at all. As a first step, it's always sensible to try and resolve the issue, perhaps by talking to the neighbour concerned or taking appropriate legal advice. This won't stop you having to declare the matter on the Property Information Form during the sales process but it should provide some comfort to the buyer that the issue has been dealt with. If a problem cannot be resolved, it's time to talk to your estate agent to discuss how best to market the property. For example, a property next door to one with noisy children could be marketed at buyers with young families of their own. It may also be sensible to ensure that the particulars and any associated marketing make a particular feature of the property's more desirable features (for example, an excellent school catchment area or proximity to good transport links). These methods are not foolproof but may give a worried seller some comfort, while still being fair and transparent to potential buyers.
Nethouseprice newsletter
You can sign up to our newsletter and join Nethouseprice's community of over 190,000 members who get regular property tips, relevant offers and news, click here http://nethouseprices.com/auth/user-register
Source: Nethouseprices.com 25.11.19