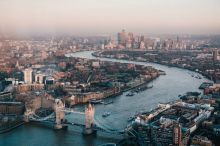 With 2020 not much more than a month away, it's natural to start thinking about the new year and the particular challenges that it might bring with it. We take a look at 10 issues that property investors might face.

1. Sell up or stick with it
The most fundamental question for any property investor is whether to keep their money in the property market or whether to move it elsewhere. Much may depend both on the state of local property markets and on the investor's longer term aspirations. For example, investors who are afraid of falling sold property prices and who, for whatever reason, do not want to have to ride out market fluctuations, may be minded to sell up.

2. Keeping up-to-date with changing regulations
This is a constant challenge for the property investor and, in particular, for buy-to-let landlords. Those with HMOs may be feeling under particular pressure and, with new proposals like the Housing Complaints Resolution Service on the horizon, there's no sign of any immediate let up. This can be a particular problem for smaller investors, for whom property investment may be a sideline to their main occupation. In such scenarios, a good letting agent is worth their weight in gold, even though some landlords will baulk at paying for their services at any time other than at the beginning or end of a tenancy.

3. Higher taxation
The start of the 2019-2020 tax year brought with it various changes for buy-to-let landlords. For example, mortgage interest tax relief dropped to 25 per cent. In the next tax year, it will be zero. In an attempt to mitigate the effect of changes such as this, some landlords are setting up limited companies in order to benefit from the lower levels of corporation tax. The taxation changes are sufficiently wide-ranging and technical that they make the services of a specialist tax advisor an absolute must.

4. Stricter lending criteria from banks
Anecdotally, more and more property investors are reporting difficulties in securing mortgages. A growing number of specialist lenders, such as Axis, Landbay, Fleet, Vida and Precise, are emerging to service this tricky market.

5. Portfolio diversification
Some landlords are turning towards portfolio diversification as a direct response to a harsher taxation regime. Exactly what portfolio diversification means varies between investors but, as a general rule, commercial properties are no longer seen as the safe bet that they once were. In their place, investors who want to stay within the property market are looking at student accommodation, retirement properties, and co-living or multi-family units.

6. How to attract long-term tenants
For many landlords, the quest to secure long-term tenancies is assuming more significance than chasing ever-increasing yields. With an acceptance that market conditions look increasingly uncertain, long-term tenancies are thought to offer greater security and more reliable income streams. Those investors more willing or able to embrace a degree of risk may continue to pursue rising rental yields but they may be out-numbered by those focusing on other ways of securing their income.

7. Maximising yields
Even those investors who are not focusing specifically on increasing rental yields will want to ensure they secure the maximum possible yields on their properties. How to do this is, of course, the million dollar question. Do you, for example, concentrate on letting out only the highest quality properties that are located close to excellent transport links etc. in order to attract the "best" tenants? Or do you focus on the student or HMO market, where turnover - and hence management and maintenance issues - tends to be greater but yields generally higher? If you plump for the family market, chances are that you've chosen to pursue the security of long-term tenants (as outlined in (6)) over maximising yields. Finally, do you shoulder the burden of managing the properties yourself in order to save on management agent charges?

8. Dealing with void periods
A certain number of void periods are almost inevitable for the long-term property investor. Ensuring that they do not become more frequent, protracted or costly than necessary keeps many landlords awake at night. There's no magic formula but certain steps can guard against void periods becoming too problematic. For example, it's pragmatic to keep up-to-date marketing photographs and property information on file so you are ready to go with advertising a property if necessary. When prospective tenants are interested, it's sensible to be as flexible as possible on rental price and furnishings, particularly in areas where it's a tenant's market. Of course, it's also prudent to avoid needing to find new tenants by courting your existing ones towards the end of a subsisting tenancy. For example, in a 12-month tenancy, you might want to raise the issue of renewal at about month 9, with a view to confirming it in month 10. That way, if they do want to move on, you have time in hand to find new tenants.

9. Dealing with subletting
Most landlords draw up contracts that prohibit subletting. However, thanks to rising living costs and stagnant wages, some tenants are turning to surreptitious subletting in order to try to make ends meet. Guarding against this is difficult from a landlord's perspective but depends largely on careful initial vetting of tenants, precise and unambiguous contract terms, and regular property inspections.

10. Brexit uncertainty
The "will we, won't we" and, if we do, how we'll go about leaving the EU is, of course, affecting many areas of life. Contrary to some political platitudes, a swift exit from the EU is unlikely to "get Brexit done"; rather it will herald the start of years of protracted negotiations as to the UK's future trading relationship with the EU. The effect of this on the UK property market and, in particular, on buyers' appetites and abilities to make new purchases, on sold property prices, and on future development prospects depends on variables that are far beyond the control of the average property investor. All any individual can hope to do is to assess the more obvious challenges posed by (1) to (9) above and to address them to their satisfaction. In doing so, it's to be hoped that an investor puts themselves in the best possible position to weather any Brexit-related storm.
Nethouseprice newsletter
You can sign up to our newsletter and join Nethouseprice's community of over 190,000 members who get regular property tips, relevant offers and news, click here http://nethouseprices.com/auth/user-register
Source: Nethouseprices.com 27.11.19