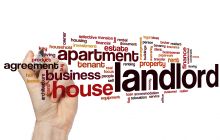 A good landlord insurance policy is a necessary expense for any sensible landlord, no matter what size their portfolio is. Every year, many landlords find themselves grateful for the existence of a policy whose premiums they'd perhaps initially begrudged. Here are some of the most common reasons they claim - and how you can avoid the risk of making similar claims (and seeing your premiums rise in consequence).

1. Burst or leaking pipes

Claims concerning what is commonly known as "escape of water" are the most common reason for landlords to claim on their insurance policy. Dodgy plumbing is the number one reason for properties to suffer from water damage. Generally, the problem stems from either poor maintenance resulting in burst or leaking pipes or a lack of knowledge on the part of the property's occupiers.

Regular checks on the property's plumbing system should obviate most of the risk, provided, of course, that repairs and replacements are carried out when necessary. Some property owners may prefer to delegate these checks to a plumber. In addition, the wise landlord makes sure that their tenants know where to find the emergency stopcock, when to use it and who to call if there's a problem. It's also sensible to ensure that both landlord and tenants understand how to avoid the risk of frozen pipes (which, of course, may then burst) during the colder months of the year:

-Insulate water tanks and pipes, especially any located in colder areas of the property (lofts etc.). You can buy water tank jackets or blankets relatively inexpensively and fit them easily. Meanwhile, pipes can be protected by wrapping sponge pipe covers around them. This may be a little fiddly but is well worth the effort involved.

-Ensure the property is heated, even if it is unoccupied. As a minimum, the thermostat should be set at between 12 and 15C in order to ensure that the air inside the property remains warm enough to prevent freezing of internal pipes.

-Try to ensure that warmer air can circulate around colder parts of the property where pipes are located. For example, if the water tank is in the loft, you could leave the loft hatch open. To protect pipes under sinks, you could leave any cabinet doors open.

-Running water obviously freezes less easily. Consequently, it's best to ensure that water is run through the taps regularly. If the property is empty, try and arrange for someone to pop in and turn the taps on and off occasionally. Alternatively - and particularly if the property is set to be empty for a lengthy period - it may be best to drain the water from the plumbing system completely.


2. Accidental damage

As its name suggests, accidental damage is not deliberate. It is, however, hard to entirely rule out the risk of it occurring. Even relatively minor damage - a broken television set, for example - can be annoying and costly to remedy. At its worst, more significant damage that remains unfixed - perhaps to a wooden floor - runs the risk of deterring potential tenants or buyers and so affecting rental yields or sold property prices.

Landlords might choose to limit their exposure to the cost of dealing with accidental damage by thinking carefully about a property's decoration. Fixtures and fittings that are more easily damaged could be avoided in favour of more hard-wearing alternatives. This could be a particularly appropriate step for properties targeted at categories of tenants that are more likely inadvertently to cause damage. For example, you might decide to skip carpet in favour of laminate flooring.

Sensible vetting can be a helpful way of reducing the risk of letting a property to a tenant more likely to cause accidental damage. Taking up references from previous landlords can provide particular comfort. It's often also worth engaging prospective tenants in an informal, general chat in order to gauge what sort of people they are. For example, do they sound like regular party-givers who might be prone to spilling red wine on the new cream carpet you've recently had laid in the living room?


3. Malicious damage

Landlords often brush over the risk of malicious damage affecting their properties on the basis that they (or their agents) will vet prospective tenants carefully. However, most malicious damage to rental properties is caused not by the tenants themselves but by outsiders. Sometimes, these individuals might be invited visitors to the property but, more often than not, they are complete strangers. Sadly, in some locations, vandalism or burglary is a real risk. You can guard against it to a certain extent by taking appropriate security measures: burglar alarms, motion-sensitive external lights, window grilles, letterbox guards and good locks on all windows, doors and gates are sensible precautions. However, if you can, it's best to think about how to avoid malicious damage before you have committed to a property purchase. Remember that high local crime rates may be reflected in what can seem tempting low sold property prices. Police.uk provides up-to-date crime maps for any given area, and this can be a useful way of gauging antisocial and criminal behaviour within the area where you are thinking of buying. If you are set on buying in an area that has a particular crime problem, consider whether there are further ways in which you can reduce the risk of your property being affected: for example, buying a flat with a 24-hour on-site concierge service.


4. Weather damage

Winter storms are a common reason to claim, with roofs being the most frequent casualty. Making sure an investment property's roof is kept in top condition is one of the most important maintenance steps any landlord can take. This means ensuring that gutters and downpipes are cleared regularly, and any broken ones repaired, and that loose or missing roof tiles or slates are fixed.

Flood damage is often a particular concern. If you own a property in an area that seems at particular risk, you may want to take practical steps such as raising air bricks and electrical sockets above the ground. And, if you're worried about the financial implications of loss of rental income if your tenants have to move out during renovation work following a flood, you could consider taking out some form of business interruption insurance.
Nethouseprice newsletter
You can sign up to our newsletter and join Nethouseprice's community of over 190,000 members who get regular property tips, relevant offers and news, click here http://nethouseprices.com/auth/user-register
Source: Nethouseprices 29.11.19