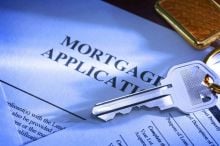 1. Repayment
Someone with a repayment mortgage repays both the interest on the debt and the capital itself. Over 90 per cent of residential owners now choose a repayment mortgage.

Pros:
(1) At the end of the repayment term, your mortgage will be paid off in its entirety. This means that, for example, you do not need an endowment policy to mature in order to repay the remainder or for sold property prices to rise sufficiently in order to insulate you from having to sell the property and then finding yourself with no cash in hand to buy or rent somewhere else.
(2) There's a wide choice of available repayment mortgage products.

Cons:
(1) Your monthly payments will be higher than they would be with a fixed-rate mortgage (although this disadvantage should always be seen in the light of the considerable advantages of choosing this sort of product).
(2) If you have a wide portfolio of investments, it may make better financial sense to choose an interest-only mortgage. However, you should always seek appropriate advice if considering this course of action.


2.Interest-only
An interest-only mortgage allows the mortgagee to repay only the interest on the debt and defer repayment of the capital until the expiry of the mortgage. Capital repayment usually depends on selling the property or a successful endowment policy. In 2017, the Council of Mortgage Lenders estimated that around a fifth of residential UK mortgages were interest-only. Approximately one in ten of those borrowers was thought to have no capital repayment plan. For them, an interest-only mortgage represents a superior type of renting because for the duration of their occupation of the property, they have freedom to decorate and alter it as they wish and they benefit from capital appreciation.

Pros:
(1) Your monthly costs are low, enabling you to spend money on other things.
(2) Rising sold property prices may insulate you from repayment shortfalls although, unless you are willing to consider equity release, you may still have to sell your home to repay the debt.
(3) Even in a mortgage market that is more tightly regulated since the financial crisis, you may still be able to benefit from an interest-only mortgage if you can demonstrate that you have another way (e.g. an excellent investment portfolio or a guaranteed inheritance) of repaying the capital when it falls due.

Cons:
(1) You risk losing your home if you do not have a realistic and timely capital repayment plan.
(2) Many endowment plans fall short of expectations and do not realise sufficient funds to repay the outstanding capital.
(3) You may have trouble remortgaging to cover any shortfall, particularly if you are at or approaching retirement age.
(4) Rising interest rates are potentially more problematic for you than for someone with a repayment mortgage. This is because interest makes up the entirety of your mortgage payment and not merely a proportion of it.

3. Fixed
Fixed rate mortgages are mortgages with an interest rate that is fixed at an agreed rate for a set number of years. At the expiry of this period, the rate reverts to the lender's standard variable rate. Fixed rate mortgages are usually set for 2, 4 or 5 years but it is possible to find one for up to 10 years. Longer fixed-term products generally attract slightly higher interest rates.

Pros:
(1) Your monthly repayments will not increase even if interest rates rise.
(2) You can budget more easily because you know how much you'll be spending on your mortgage each month.

Cons:
(1) You won't benefit from any reductions to interest rates.
(2) You are likely to find it very difficult to remortgage before the end of your fixed rate period as fixed rate mortgages invariably incorporate hefty redemption charges.
(3) Fixed-rate mortgage repayments are often more expensive than variable rates.

4.Tracker
The interest rate that applies to tracker mortgages goes up and down with the Bank of England's base rate. It's usual to have a tracker mortgage that is expressed as "the Bank of England's base rate plus X per cent". If X is 1 per cent, your mortgage will be the base rate plus one per cent.

Pros:
(1) Tracker mortgages are often the most competitive on the market.
(2) Your monthly mortgage costs will reduce if the Bank of England base rate falls.

Cons:
(1) If the Bank of England base rate rises, your monthly mortgage cost will increase and there is no real way of predicting when or if this will happen. This can be worrying for someone on a tight budget.
(2) If you are prone to anxiety or worrying about financial matters, you may find it stressful to be on a tracker mortgage, especially in times of general economic flux or uncertainty.

5. Standard Variable Rate
As the name implies, a standard variable rate mortgage is a lender's standard mortgage and lenders are free to set the interest rate. This rate is also what a borrower will end up paying after the expiry of a fixed term mortgage if they do not remortgage.

There are no advantages to being on a standard rate mortgage unless your primary goal is to have as little as possible to do with your own financial arrangements. Standard variable rates almost always represent the worst mortgage deals on the market. Lenders rely on the fact that a certain number of borrowers will be sufficiently indolent or lacking in organisation so as to find themselves on a standard variable rate for at least a short while.

6. Discounted
Lenders use discounted rates to attract borrowers by tempting them with low introductory rates. After a certain period of time, the borrower will move onto the lender's standard variable rate. It's sometimes possible to combine a discounted rate with a tracker mortgage.

Pros:
(1) A discounted mortgage can be helpful for anyone struggling with the initial high costs of home buying.

Cons:
(1) It's important to be clear as to what will happen when the discounted period ends and how this may affect your monthly payments.

7. Offset
An offset mortgage uses the money in your savings account to offset your mortgage costs. For example, if you have a £200,000 mortgage but £50,000 in a savings account with the same lender, you will only pay interest on £150,000 of the mortgage debt.

Pros:
(1) You'll pay less interest on your mortgage.
(2) You can usually make ad hoc additional mortgage repayments or, equally, reduce them when you need to.

Cons:
(1) Your savings will not earn interest.
(2) Offset mortgages may cost more than alternative products.
Nethouseprice newsletter
You can sign up to our newsletter and join Nethouseprice's community of over 190,000 members who get regular property tips, relevant offers and news, click here http://nethouseprices.com/auth/user-register