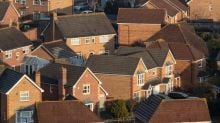 It can be very disheartening to put your home on the market and keep it "viewing ready", only to have it attract no interest. Not finding a buyer will impact your own moving plans and, for those who need to sell for financial reasons, the consequences of failing to attract a buyer can be particularly hard.

If you want to sell your home but haven't yet found a buyer, it's important to separate emotion from fact, and not to concentrate either on recent sold property prices in your area or on what you think your home should achieve while you try and work out what the problem is and what you can do about it.

Are you marketing it at the best time of year?
Certain times of year are better than others when it comes to attracting serious potential buyers. Most experts agree that the period of time between February and June is when the majority of serious home buyers are out looking. There is a smaller peak in the early autumn months. Conversely, the run-up to Christmas is always a tricky time for sellers.

It can be a difficult decision to remove a home from the market but you may yield better results if you can do so and then get ready for re-marketing it at a better time of year. Of course, canny would-be buyers can do their own investigating and will see that your property was previously on the market. This may affect how hard they negotiate on price but you need to offset this potential disadvantage against possibly continuing to attract no potential purchasers at all.

Have you chosen the right estate agent?
All estate agents are not equal when it comes to every property. It makes sense to choose the one with the best fit for your property. This means an agent with a proven track record in successful marketing of properties of a similar size, type and price. It's also sensible to go with an agent whose marketing reach gives your home the best chance of finding a buyer. For example, a purely local agent may not easily reach potential buyers located elsewhere in the country.

Is the estate agent doing a good job?
For the best chance of selling your home in a timely manner, it's important to view your relationship with your estate agent as a partnership. You need to:
-be clear how the estate agent is marketing your property and how they will adapt their marketing strategy in light of viewer feedback
-make sure that the agent has regular conversations with you and, in particular, seeks and passes on viewer feedback.

If you are concerned that your agent isn't up to the job, you may wish to consider asking a friend or family member to pose as an interested buyer. That person can then contact the agent to ask for more information about the property and ask for a viewing. If the estate agents are conducting viewings on your behalf, they should be informative and proactive but not pushy.

Ultimately, if you have concerns that the estate agent is not doing a good enough job, you should consider terminating your contract with them and engaging a different agent. Alternatively, if your contract allows, you could think about engaging a second agent. If you do decide to change agents or engage a second one, make sure you do your research carefully before picking an agency. As well as local recommendations and your own gut instinct when talking to potential agents, there are various online tools designed to highlight the most successful estate agents in a particular location.

Have you set the right asking price?
There's a saying that anything (including a house!) will sell at the right price. It's important to remember that property valuation is not an exact science. Your home's actual value does not depend either on sold property prices in its location (even if those prices relate to properties very similar to yours) or on what you want (or need) to make on its sale. Ultimately, of course, it comes down to what someone is willing to pay for it. However, pitching the asking price is still important: too high a price and you risk deterring potential buyers from making an offer or even from viewing, while too low a price risks you not making what you could on the sale. Some agents have a tendency to overprice properties, often to entice sellers to choose their services, while others incline more to underpricing in order to maximise the chances of earning commission on the sale. This illustrates the importance of doing your research when choosing an agent. It's also why it's best to ask at least three to value the property.

Don't forget that if you like a particular agent but feel that they have, for example, over-valued your property, you could still choose their services but instruct them to market it at a price you feel is appropriate.

It can be hard to know when to admit that a property is priced too high and to drop the asking price. However, most industry experts agree that if a property has not attracted an offer within two to three months of beginning marketing, it is time to reconsider its price.

Are the property's particulars doing their job?
Marketing particulars - photographs, a description and room plan - are crucial in attracting potential buyers to book viewings. Poor photographs that do not show the property to its best advantage will deter people from even wanting to view it. Similarly, many buyers are put off by room plans that do not include dimensions. However, particularly with photographs, be wary of going too far to the opposite extreme. Taking pictures with a fish eye or other lens that distorts the image to make a room look larger can frustrate viewers, and ultimately waste both your time and theirs.

Is there a hidden problem?
If you have had several sales fall through, this may be because of something that is coming up on the survey. If you know what it is, consider fixing it or amending the asking price to reflect it. If you don't know, consider commissioning your own survey to discover hidden problems.
Nethouseprice newsletter
You can sign up to our newsletter and join Nethouseprice's community of over 190,000 members who get regular property tips, relevant offers and news, click here http://nethouseprices.com/auth/user-register
Source: Nethouseprices.com 02.12.19