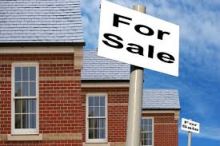 Choosing an estate agent is not easy. It involves a number of considerations but, nowadays, one of the most fundamental is whether to opt for an online agent over a traditional high street firm.

While there may be little to no difference in the sold property prices achieved by the former over the latter, there may be a saving in commission and other fees. This can be very tempting at the start of what is generally an expensive process.

Ultimately, the choice between an online agent or a high street one is a personal decision dependent upon a number of factors. There is no one right answer and it's important to remember that online and high street agents alike are both subject to the legal requirement for membership of an approved redress scheme: the Property Redress Scheme or the Property Ombudsman Limited. Trading Standards will also take an interest in ny potential breaches of the Estate Agent Act 1979. With this in mind, here are a few questions to help focus your thinking in deciding which type of agent to instruct.

What are the best-known online estate agents?

PurpleBricks, Doorsteps.co.uk, Easyproperty, Settled and YOPA are some of the biggest current players in online property sales. Although most of them achieve broadly comparable sales prices (when as expressed as a percentage of the advertised asking price), what they include in their headline fees varies considerably. It's also worth bearing in mind that not all online estate agents demonstrate particular longevity: for example, Hatched (owned by Connells) closed in autumn 2018.

What fee structures do online agents use?

Where the average high street estate agent charges up to 3 per cent plus VAT to sell a house, online agents may charge as little as £100. £1000 is a more typical fee but even this represents a significant saving when compared to most high street agents. To get the best deals from an online agent, you need to be prepared to pay up front, which is not the case with high street agents.

This means you risk paying out for no return if your property doesn't sell. Most online agents also offer more expensive packages, which allow you to pay on completion. A third possible option consists of deferred payment. If you chose this option, you would be expected to pay the agreed fee at a particular point in time whether or not the property has sold. Once again, you risk having to pay for no return.

What services do online estate agents offer in return for your fee?

This is where you need to be very careful and take the time to read the small print of your contract. Some online agents ensure that they can afford to cut their costs to the bone by also cutting the service they provide their clients. While you might expect that photography, preparation of the property's particulars, online advertisement and a For Sale board would be included automatically, this is not necessarily the case.

What you actually receive may depend on the type of package you have signed up for (for example, basic, standard, enhanced etc.). Other "nice to haves" that often come as standard with high street agents, such as accompanied viewings, will almost certainly incur an extra fee. Needless to say, if you'd like to see your property as a "featured property" on any of the online listings, you can certainly expect to pay a fairly hefty surcharge.

An online agent may also impose a limit on the length of time for which it will market your property. Six months or a year is fairly standard but watch for shorter periods and remember that time limits are not generally a feature of high street agencies.

Should you trust an online agent to value your property?

It's received wisdom that, before committing to any one estate agent, you should get three of them to value your property. This is largely because of the tendency of some agencies to over-value properties and others to under-value. Getting three valuations helps you assess market value accurately. Of course, many sellers also conduct their own research based upon what has sold locally recently, how long they spent on the market and what sold property prices they achieved.

Taken together, this usually helps a would-be seller choose which agent to pick. However, the picture is less clear with online agencies, simply because they tend to have less of a feel for the vagaries of the local market. Often, they are conducting valuations and negotiations alike at arm's length over a telephone or computer screen. Sometimes an online agency may use an "agent on the ground" to conduct valuations but even this person may not have in-depth knowledge of the local area.

As a result, many sellers like to ask high street agents to value their property even where they are considering giving the marketing to an online agent. Interestingly, research conducted by which.co.uk in 2017 found that whereas high street agents routinely over-value properties, the same is not true of online agents. As a result, price reductions of 5 per cent or more are more prevalent among properties listed for sale through online agents in comparison with traditional high street agents.

Online agents tend to sell their properties faster than traditional agents, perhaps because their pricing is more competitive.

Will I have to conduct my own viewings if I choose an online estate agent?

Unless you are happy to pay a surcharge for accompanied viewings, the answer is almost certainly "yes". However, this is not necessarily a negative point. Many sellers like being able to show potential buyers around and to have the opportunity to answer any questions directly as well as to highlight the property's advantages that some estate agents might not think to mention. Equally, some buyers prefer to have the chance to speak directly to the seller.
How client-estate agent communications differ between high street and online agencies?

The business model of most online agencies (call centre-based) means that it's often easier to get hold of them, particularly in the evenings or at weekends, than with traditional high street agents. This can be a real advantage for sellers pushed for time, who may struggle to speak to their estate agent during normal business hours.
Nethouseprice newsletter
You can sign up to our newsletter and join Nethouseprice's community of over 190,000 members who get regular property tips, relevant offers and news, click here http://nethouseprices.com/auth/user-register
Source: Nethouseprices.com