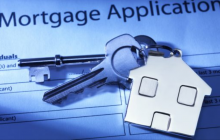 Whether online, in print or anecdotally in person, there is no shortage of mortgage advice. And, particularly when sold property prices are high or when buyers outnumber sellers, it is all too easy to take information at face value. However, as a home is likely to be the most expensive purchase you will ever make, it is essential to take your time over the process. Not to do so could end up costing you considerable sums of money you need not have spent.

This article is not intended to be a comprehensive exploration of all the relevant issues. Instead, it aims to act as a "heads up" on ten of the most important factors to consider.

1. Do you need a mortgage?
The answer to this question is almost certainly yes. However, that is not to say that you automatically lack alternatives. A few lucky would-be buyers may have access to sufficient funds - whether through work or family resources - that negate the need for a mortgage. Others might consider niche alternatives such as that offered by the scheme "Unmortgage".

Broadly, Unmortgage offers a variation on the familiar idea of shared ownership. Essentially, it requires you to put down a deposit (of at least 5 per cent) and then pairs you with a backer or "funding partner" who puts up the rest of the purchase price. You pay rent on the share of the property that you do not own but retain the option to buy further shares, up to a maximum of 40 per cent. At this point, you should have sufficient equity to obtain a traditional mortgage and buy out your partner in entirety.

The Unmortgage scheme comes with several conditions. Asking and sold property prices are not generally relevant, but the scheme cannot be used to buy new-builds. Additionally, any property bought using Unmortgage must have at least two bedrooms and cannot be on a main road. You'd also need to bear in mind hidden catches such as the fact that the rent will rise annually in line with the RPI, but you would not benefit from any fall in inflation. Equally, even if you are a first-time buyer, you will not benefit from the reduced stamp duty rate usually applicable to such buyers.

2. Have you consulted an independent financial advisor?
While it's tempting to use your own bank or building society, particularly if you already have a mortgage, this is rarely the route to the most competitive package. Unaffiliated to any one institution, independent financial advisors have nothing to gain from promoting one bank's mortgage deal over another's. Even more importantly, their in-depth knowledge of the mortgage market will help you zero in on the package best suited to your needs.

3. Should you get pre-approved for your mortgage before making an offer on a property?
Pre-approval, or an agreement in principle, is an indication from your preferred lender that it will advance you the funds needed to buy a property. It can signify to a seller and their agent that you are a serious buyer. In a competitive market, this can make the difference between your offer being accepted and not. However, it is important to be clear that an agreement in principle is not a firm mortgage offer.

4. How long do you intend to stay in your new property?
Your mortgage considerations are likely to be very different for a property that you intend to live in for, say, three to five years than they are for a so-called "forever home".

5. How do you anticipate your income changing over the next few years?
The financial assessment for any mortgage application is rigorous. However, only you know, for example, whether you hope to change jobs for a more (or less) well remunerated one or whether you expect to receive an inheritance. Your expectations may not yet be quantifiable and they may not come to fruition, but that does not mean you shouldn't bear them in mind when planning your mortgage.

6. Do you plan to have a baby / adopt a child in the short to medium-term future?
While maternity, paternity or adoption leave can leave a big dent in a family's income, the cost of childcare can prove even more significant and can sometimes exceed the cost of mortgage repayments.

7. Are you or your partner likely to benefit from a bonus, whether as a one-off or a regular event?
If bonuses or similar financial windfalls are likely to be a regular occurrence, you might want to consider a mortgage that allows you to make over-payments. The same is true if you are good at saving.

8. If you are getting a mortgage as a couple, would you be able to make the repayments if one of you lost your job or took some time out for other reasons?
Even if your mortgage application is assessed on the basis of both your incomes, you may want to think about how you would cope if one of you lost their job or was unable to work due to illness.

9. Is it important to you to have the chance to skip occasional repayments by taking a mortgage holiday?
While some lenders may agree to you taking a mortgage holiday as a one-off, asking (and the fear of refusal) can be stressful. If you think that you may want to request a repayment holiday at some point in the future, it's sensible to choose a mortgage product that permits it.

10. What is your appetite for risk?
Less cautious borrowers may be happy to consider a tracker mortgage. Those who want greater certainty may prefer a fixed rate product. Most fixed rate mortgages are for between two and five years. Once a rare beast, fixed rate mortgages exceeding ten years are becoming more common, and there are now around 150 to choose from. There is also a 15-year fixed rate - offered by Virgin Money. As well as lengthening the period of time over which holders benefit from certainty over their repayments, it allows the holder to port the product to a new home. This facility will be welcomed by those who have reluctantly turned their back on a fixed rate product because they are unsure whether or not they will want to move before the expiry of the mortgage term. It also enables mortgagees to time their move to coincide with favourable market conditions.
Nethouseprice newsletter
You can sign up to our newsletter and join Nethouseprice's community of over 190,000 members who get regular property tips, relevant offers and news, click here http://nethouseprices.com/auth/user-register
Source: Nethouseprices.com 27.01.20