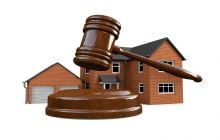 The topic of property auctions is one that generates considerable interest among both buyers and sellers. However, many people stop short of choosing an auction to buy or sell. Sometimes, this is due to uncertainty about the process, its suitability for a particular property or its effect on sold property prices. We take a look at some of the most commonly asked questions in an attempt to help would-be buyers and sellers assess whether a property auction is right for them.

1. How do I find a property auction near me?
Online listings are the best way to search. Try sites such as the Property Auction Action Directory, the Big Property List, Property Auction and Property Auction News. Local newspapers and advertising flyers put through your door are also a potential source of information. Finally, don't forget word of mouth as you won't necessarily know which of your friends, neighbours or workmates may have relevant experience.

2. Can you give me some names of reputable Scottish property auction houses?
One of Scotland's largest property auction houses is Future Property Auctions. It holds auctions throughout the year in Edinburgh, Glasgow and Aberdeen, selling properties across the whole of Scotland, including the Highlands and Islands. Another option is Auction House Scotland, which is part of a UK-wide chain, with 37 auction houses across Scotland, England and Wales. However, there are plenty of other options so make sure you do your research.

3. Do auction sales achieve lower sold property prices than traditional methods of selling?
Contrary to popular belief, winning auction bids are not necessarily lower than the selling prices achieved for comparable properties via an estate agent. However, auction pricing is competitive and transparent, unlike with closed sales via tender, where the winning bid may be considerably higher than the under bid. As a result, buying at auction can be a way of purchasing a property for less.

4. Who sells property through Scottish auction houses?
Auction houses sell property on behalf of private sellers, banks and other financial institutions, solicitors, insolvency practitioners, executors and estates, government agencies and local councils, corporations and asset managers.

5. Will an auction house value my property before I agree to put it up for auction?
Yes, a reputable auction house should provide you with a free, no-obligation valuation, as well a fee quote.

6. Are property auctions better suited to investment buyers?
It's true that property auctions have some inherent advantages for the average investment buyer. Many auction houses offer large volumes of similar properties at the same time, which often suits the portfolio purchaser. Investors may also have deeper pockets, but they are also far less likely to get emotionally involved with a potential purchase. Consequently, a determined private buyer may be able to out-bid an investor.

7. What sort of properties are sold at auction?
All sorts! Some are unusual or otherwise hard to value properties, others are in need of major renovation and perhaps may not be mortgageable, some may be up for sale following a repossession or because the owner has a lot of debt, some are probate or estate sales, and a few come to auction because the seller reckons they are likely to generate high levels of interest. The type of home that's perhaps least likely to come up for auction is a so-called "turnkey" property that needs nothing doing to it.

8. Is it hard to get a mortgage for an auction property?
Not all financial institutions are willing to offer a mortgage for an auction property. As a result, it's important you begin your hunt for the right mortgage product well in advance of attending an auction. In particular, you need to factor in sufficient time for any valuation or survey demanded by the mortgage lender. If you want to bid on an auction property, you'll need to have a firm mortgage offer as the sale becomes legally binding as soon as the hammer descends. You will also have to pay a deposit (usually 10 per cent) straight away, and the balance within 28 days.

9. What checks should I carry out on a property before bidding on it?
The auction house should be able to arrange for you to view the property. If you are seriously interested in buying it, make sure you ask for the Home Report. Subject to the contents of that report, you may also want to conduct your own survey. Depending on the state of the building and your plans for it, this might be a structural survey. If it's clear that the property needs considerable work, you should get quotes from the relevant tradespeople so you can factor them into your bidding.

10. I've found a property I want to bid on. At what stage should I appoint a solicitor?
Now! Once appointed, your solicitor will need to see the auctioneer's property pack. This contains details of the property's title deeds and any relevant conditions of sale. You may be charged a small fee for access to this information. It is important for your solicitor to check that the property and its owner are correctly registered in the Land Register, that there are no legal restrictions on the property's ownership, and that there is no planned development nearby that's likely to affect the property.

11. Can I put in an offer before the auction?
Yes - but the seller does not have to accept it. However, they are more likely to do so if the property's listing in the auction catalogue is accompanied by the tag "unless previously sold".

12. How late can I withdraw my property from an auction?
You can usually withdraw a property at any time before the start of the auction. Once the auctioneer has accepted a bid, you cannot withdraw from the sale without incurring significant financial penalties. You are entitled to list your property with a reserve price so that the property cannot be sold unless bids reach at least this amount.

13. Do auction houses mostly deal with properties in large Scottish cities?
No. The major Scottish auction houses sell properties from across Scotland. Sometimes, sellers with properties in smaller towns or villages prefer using an auction house because it gives them access to a far greater pool of potential buyers.
Nethouseprice newsletter
You can sign up to our newsletter and join Nethouseprice's community of over 190,000 members who get regular property tips, relevant offers and news, click here http://nethouseprices.com/auth/user-register
Source: Nethouseprices 30.01.20