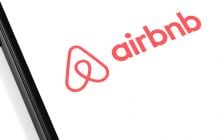 With well over 200,000 active listings in the UK, the Airbnb market is thriving. Demand from renters continues to grow, making it no real surprise that, in some areas, Airbnb investors are becoming a real force to be reckoned with for those hoping to buy for their own residential purposes. This has generated considerable conflict, particularly in Scotland, where some residents have accused Airbnb landlords of contributing to the housing shortage by driving up sold property prices. The SNP government has recently responded by announcing new measures designed to regulate Airbnb and other short term lets in Scottish cities.

What do you need to consider before investing?

1. Ongoing expenses
The true cost of buying a property for an Airbnb rental goes far beyond the initial sale price, associated legal fees and the maintenance and repair costs usual for most rental homes. Remember to factor in utility bills, council tax, any service charges or ground rent imposed by a freeholder, cleaning and changeover services plus any landscaping or gardening costs. The owner of a property with a swimming pool - and there are a surprising number of these available through AirBnB - will obviously incur additional expenses. Then you'll need to factor in the service fee charged by Airbnb itself, as well budgeting for void periods. Seasonal demand for Airbnb properties is usually relatively straightforward to predict, but your property may be vulnerable to events such as flooding and outbreaks of disease, whether in livestock (e.g. foot and mouth) or human (with the new coronavirus representing the current major unknown).

2. Changes in property value
Any investor worth their salt expects the paper value of properties to rise and fall in line with changes to sold property prices in the area. However, it's also important to recognise that declining property values can impact rental takings - and the short-term nature of most Airbnb lets makes their owners more vulnerable than investors renting out property on a longer term basis.

3. Insurance
Any landlord ought to have a robust insurance policy. However, someone letting out a property through Airbnb may have extra considerations to take into account. For example, they have an obligation to inform their insurer that they are letting out the property via Airbnb. This is as true of someone who only occasionally lets out a room in their own home to Airbnb guests as it is to someone who lets out an entire property on a rolling basis.

Although some insurers are happy to provide Airbnb coverage as a bolt-on to an existing insurance policy, others take a dim view of Airbnb lets and may be more likely than others to increase the premium or even refuse cover altogether. Fortunately, the solid establishment of Airbnb in the UK lettings market means that there are now a number of specialist Airbnb insurers. Anyone who runs into problems attempting to negotiate appropriate coverage from an existing insurer may find that it's worth seeking out one of these specialists. Wherever it's from, the right policy will ensure that an Airbnb landlord has appropriate levels of cover, particularly for the most pertinent risks such as public liability and theft from the property.

And for anyone tempted to skip insurance costs in favour of Airbnb's own "Host Guarantee", it's well worth noting that this is NOT the same thing as an insurance policy. The list of events that it does not cover is long and potentially very expensive, including damage to any communal areas (e.g. in a block of flats), injury to a pet and damage to (or theft of) valuables or cash.

4. Competition
In many parts of the UK property market, competition from other Airbnb hosts is stiff. Popular coastal areas of Cornwall and large cities including Edinburgh are particularly notable for this. This makes it essential to know your market before you commit to an investment. It may be helpful to network with other Airbnb investors in the area to gauge as full a picture as possible of local demand.

5. Local regulations
As already mentioned, many parts of the UK are starting to implement regulations constraining the ability of Airbnb landlords to rent out their properties. For example, Airbnb hosts in Greater London are not allowed to let out an entire property for more than 90 days in a calendar year. The ability to rent it out for longer than this hinges on obtaining "material change of use" planning permission.

Scottish investors should particularly note the impending ability (as from 2021) of local councils to implement licensing schemes for all short-term rentals, including Airbnb lets. As well as including safety regulations, this may also involve the designation of whole areas in which special planning permission is required in order to let out properties.

Business rates are another potentially complicating factor. For example, in Scotland (as also in England; the position in Wales is slightly different), a property will be classified as self-catering - and thus subject to business rates - if it is let out for more than 140 days per year.

6. Mortgage considerations
Although many Airbnb investors will have bought in cash or with the help of a buy-to-let mortgage, some owner occupiers are likely to have a standard residential mortgage. Not all residential mortgage policies allow an owner-occupier to rent out their property via Airbnb, and the owner may face pressure to transfer to a buy-to-let product. However, before giving in to this, it's worth investigating whether the mortgage company will grant "consent to let" on the existing policy.


So, opportunity or impediment?

To return to the question posed at the start of this article, the answer, as with many things, is more nuanced than it might first appear.

In the right location, Airbnb lettings undoubtedly do present promising opportunities for investors. Equally, their preponderance can pose real difficulties for residential buyers, especially those looking to take their first step onto the ladder in popular tourist destinations. However, as a growing number of residential owners have found, Airbnb also represents opportunities for them: for example, the "rent a room" scheme allows homeowners to let out a room tax-free, provided the annual rent does not exceed a specified sum (currently £7,500).
Nethouseprice newsletter
You can sign up to our newsletter and join Nethouseprice's community of over 190,000 members who get regular property tips, relevant offers and news, click here http://nethouseprices.com/auth/user-register
Source: Nethouseprices.com 27.02.20